I'm so excited!  Let the face-boxing ensue (a signature Caitlin and Megan move).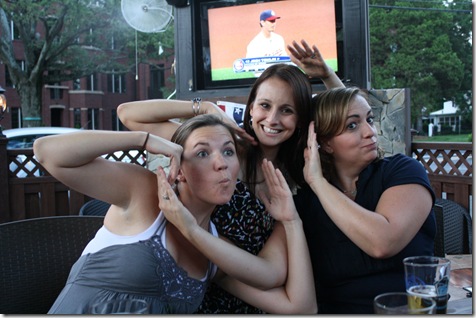 My friend Megan come up to Charlotte today so I took her out on the town and showed her how very amazing Charlotte can be.  I'm trying to convince her to move here!
We sat on my porch and split a pear cider: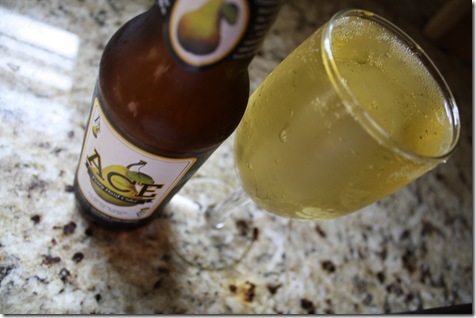 Plus, some cinnamon almonds: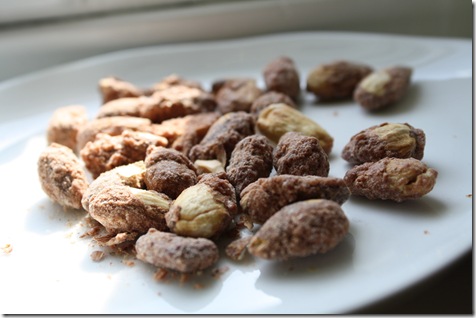 And then we went to Luna's Living Kitchen for dinner with a group of bloggers.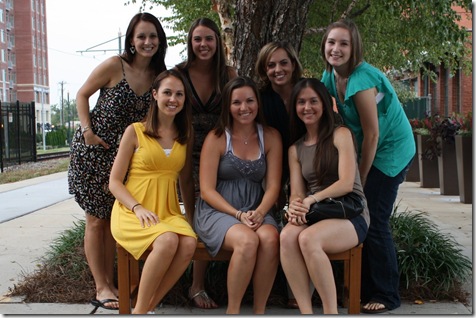 I got the Quinoa and Kamut Veggie Burger with a side salad.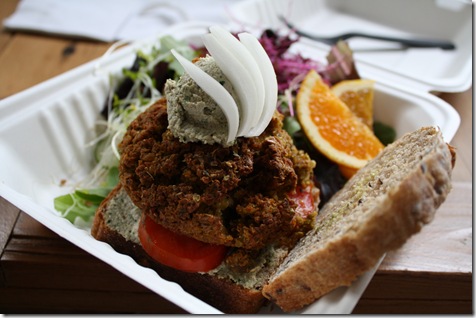 A gorgeous dinner, huh?  Almost too good to eat…
But not too good to eat.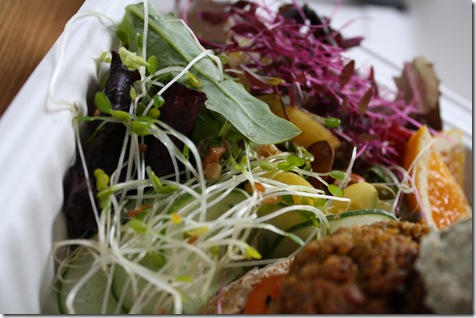 Afterwards, several us us went to Selwyn Pub and had a few brews.  Face-boxing occurred.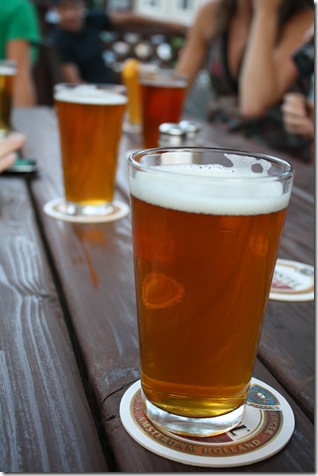 Ya'll know how I feel… any time spent under a tree is a good time by me!  I absolutely love outdoor bars and restaurants.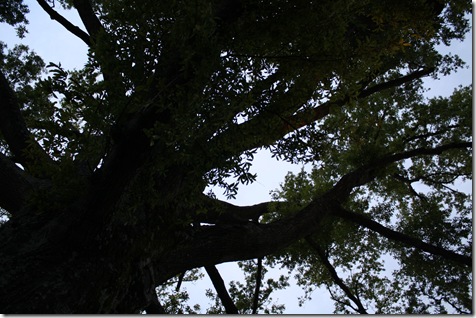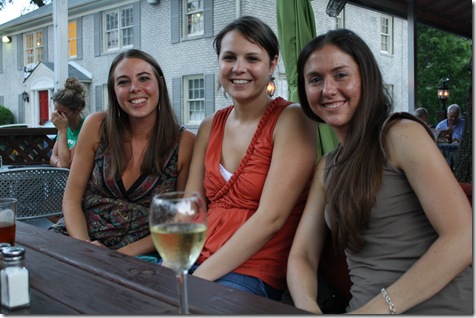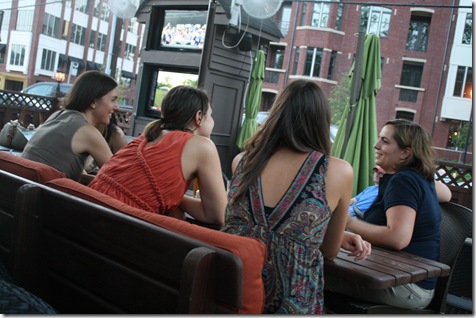 Post-beers, we stopped at Yoforia for some self-serve frozen yogurt.  With lots of delicious toppings!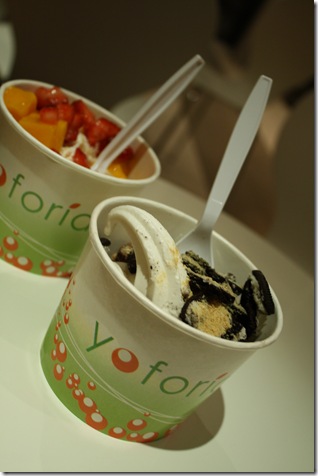 In other news, my local TV spot came out, and I was very excited to see an excellent shot of Maggie's little behind.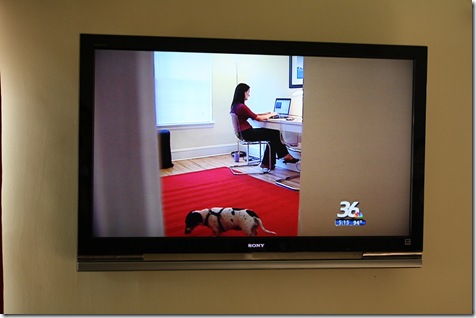 Great television, my friends.  Great, great television.
Good night!
Camille is doing an epic raffle for a good cause – check it out!