Good evening!  I hope all my fellow Americans had a wonderful Fourth of July!  🙂
We spent the day driving 550 miles from Altoona, Pennsylvania to my mom's house in Tennessee to pick up the dogs.  We actually planned to stay in PA for two full weeks and attend another wedding next weekend, but we've honestly felt like our life has been in shambles since June 1.  The Husband is going to fly up to the wedding on Friday, but I'm going to stay behind in Charlotte and pull together work, the practice, and the new home.
Before leaving, we enjoyed a quick buffet breakfast at the hotel with the rest of the wedding guests.  I got two over-easy ("dippy") eggs, a bowl of fruit, and some hash browns.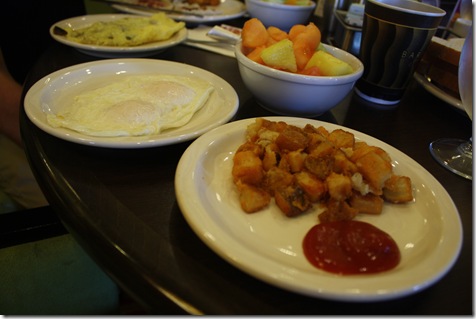 I was REALLY feeling the need for fruit today.  I ate a ton of junk and drank many beers on Saturday, and my body is rebelling.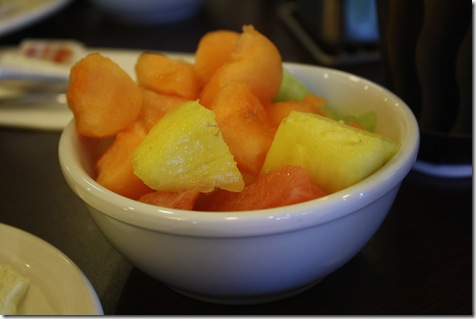 We didn't get on the road until 11:30 AM, but that's OK because we were in no rush.
Take me home, country roads!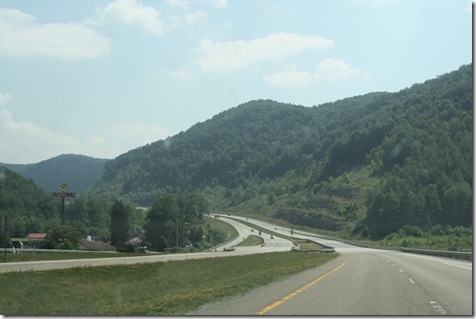 I ate a peanut butter sandwich as I drove: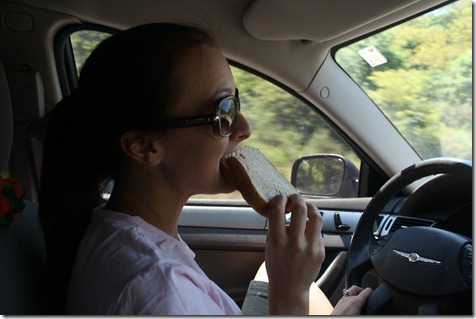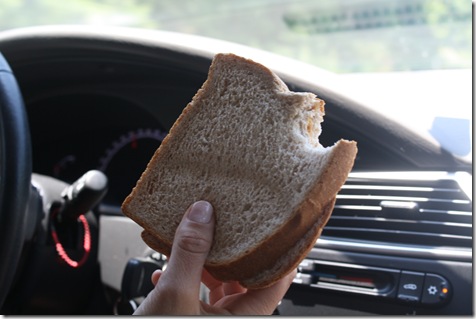 And we stopped at the world's best gas station – Sheetz (feel free to debate Sheetz vs. Wawa if you live in the Northeast!) – for some other snacks.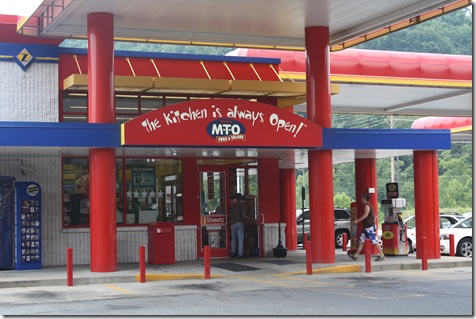 I grabbed a veggie platter and ditched the ranch sauce to make it a little healthier.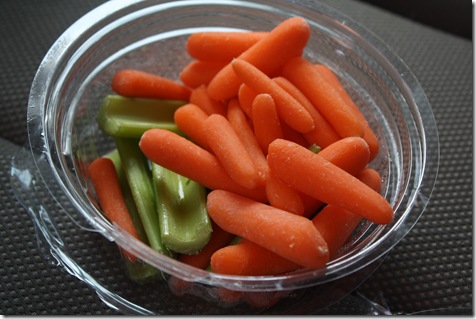 As well as a coffee…  I did most of the driving because the Husband had a bit TOO much fun last night.  🙂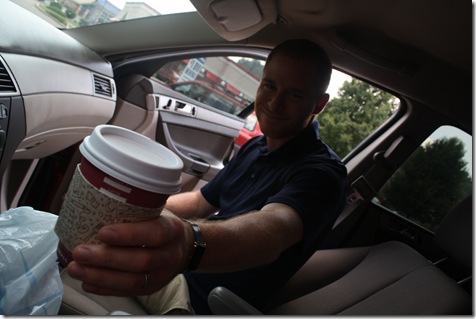 Later, I snacked on a bar.  Never had the 'chewy' version of this flavor before (it also comes in 'crunchy') and it was so much better!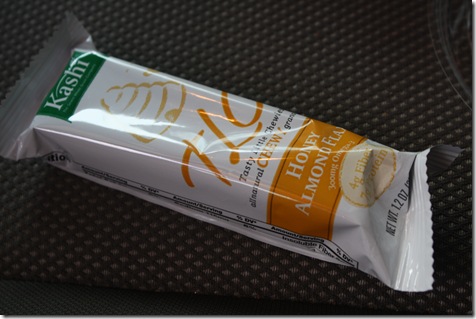 As well as an apple that I borrowed from the breakfast buffet. 😉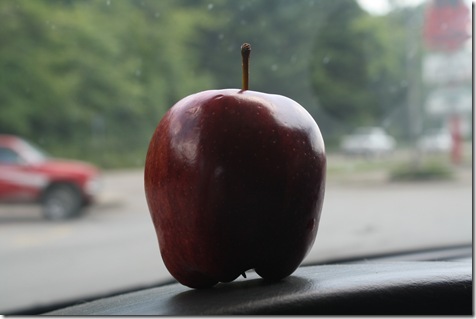 Car trips DO require a little bit of trashy eating.  I had a lollipop and a PB cup as we listened to a book on tape.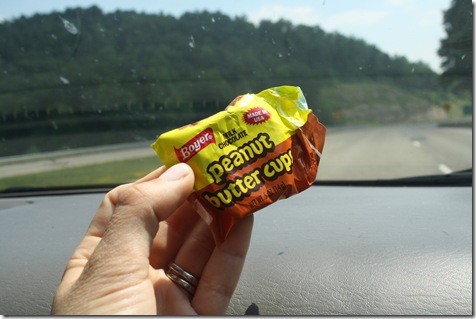 Plus, about two or three servings of Sun Chips…  I eventually made the Husband throw the entire bag in the back seat because my hand would NOT stop sneaking in although I was totally full.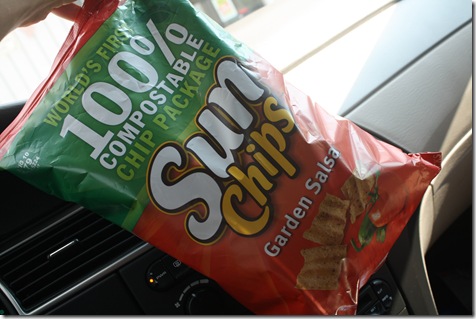 When we arrived at my mom's, we were very happy to see Maggie and James and listened to my mom tell lots of fun stories about how bad well-behaved they were.  James and my mom's cat got into an epic battle in the backyard (the cat won).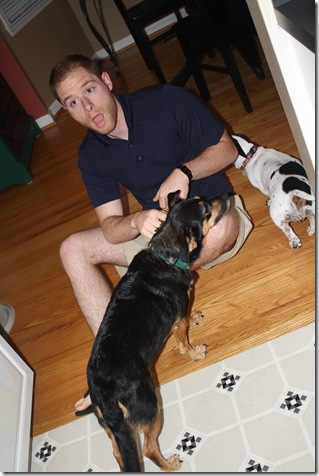 And we were also pleased that my mom prepared us a real-food, Fourth of July-inspired dinner.  I was VERY happy to see vegetables.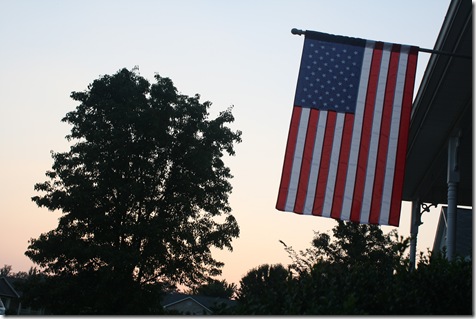 My plate included green beans, pinto beans, watermelon, coleslaw, and tomatoes.  I went back for another portion of the slaw and pinto beans, which were excellent all mixed together.  Loved the contrast of the sweet and cold with the salty and hot.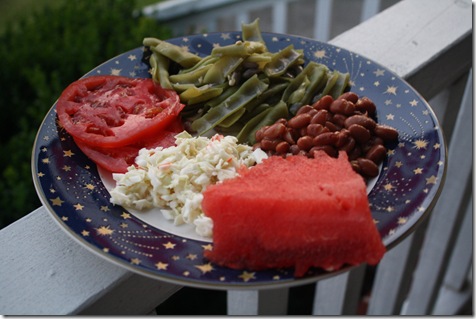 Tomorrow, we're driving back to Charlotte.  Life has been full, crazy, and fun lately, but there's something to be said for sleeping in your own bed and eating your own food.  There's no place like home!
Happy 4th!