Yesterday was such a great day – I have tons of fun wedding details to share with you (because who doesn't just love a great wedding?!).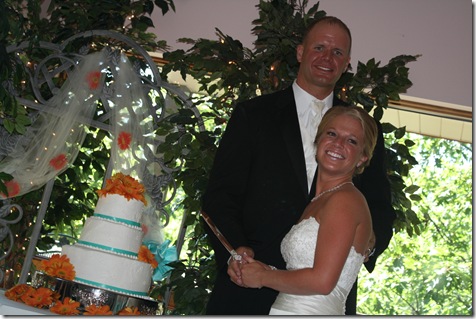 Our day started off really early – 7:15 AM!  Because it was a Catholic ceremony, we had to be at the church at 11:00 AM and needed lots of time to get our hair and make-up done – plus, there were 10 bridesmaids to deal with!
I had 1/2 a bagel (it was huge) with Barney Butter and a banana.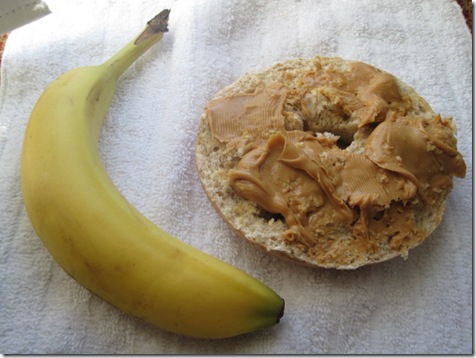 The group of bridesmaids were so big we had to split into three groups and go to different salons.  My group included the bride, Sarah, and my friends Lauren, Bethany, and Megan.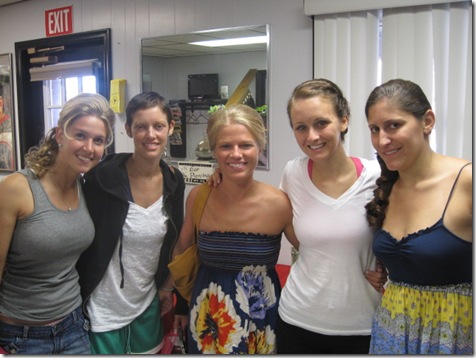 While we were there, we drank mimosas (champagne + OJ) and I ate a few donut holes.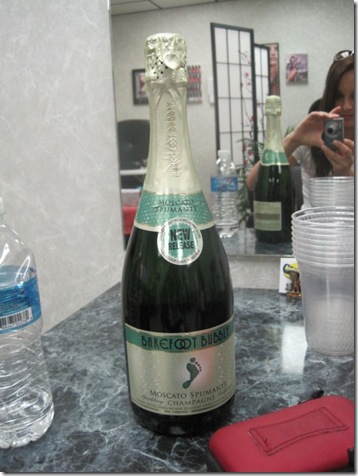 Then, it was makeup time.  A few of the girls did the bride's makeup, which ended up looking great!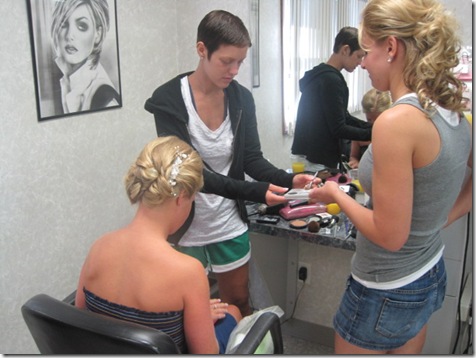 We headed back to Sarah's house to finish getting dressed, and we also killed another bottle of champagne. I was a responsible bridesmaid, I promise!  I just had a lot of fun in the process.  🙂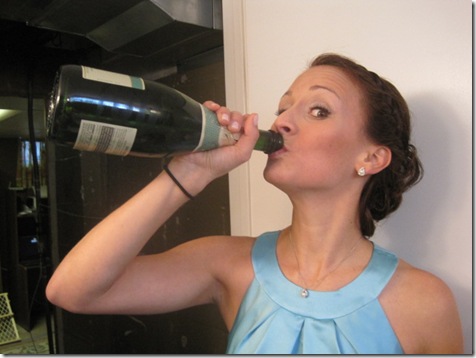 At the church, we were given our beautiful orange Gerber daisy bouquets (which looked SO great with our dresses), and we waited in the church's basement for about 45 minutes while the guests arrived.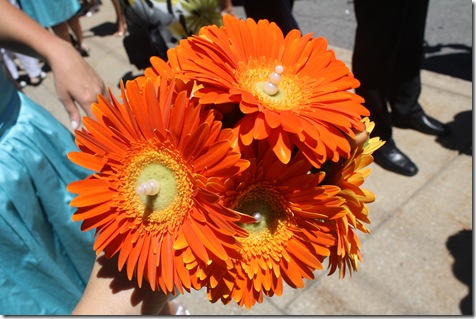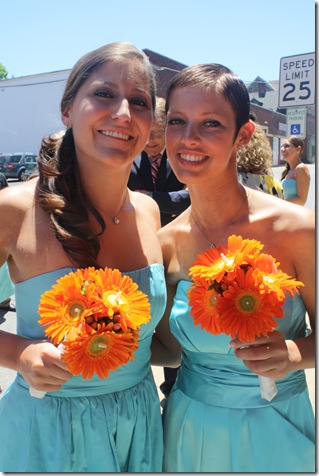 And then it was TIME!
The groomsmen were already waiting at the end of the aisle for the bridesmaids, which meant I had to walk all by myself down the looooong aisle.  I was SO nervous I was going to trip, but it went well.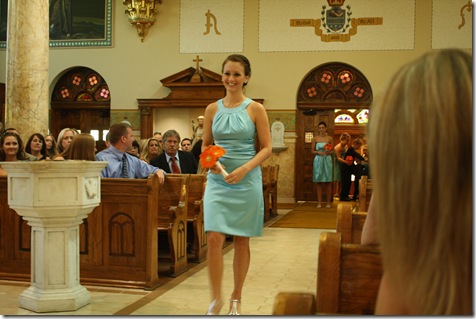 The ceremony itself was absolutely beautiful.  Lots of pomp and circumstance!  Loved all the Catholic traditions.  It was very lovely.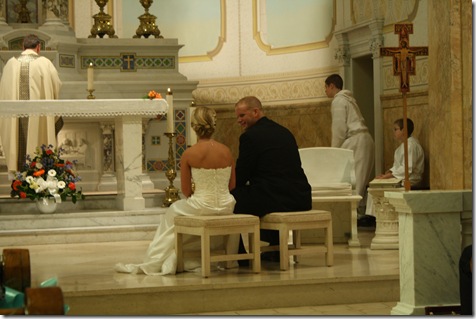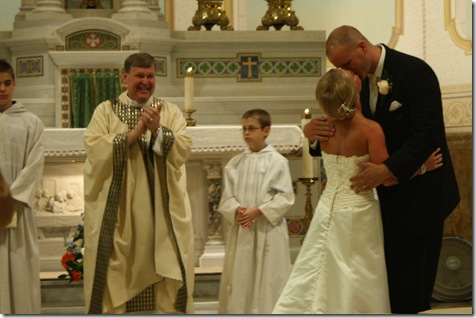 After the ceremony, the bridal party boarded a trolley to drive around the town and take lots of pictures.  I thought this was an awesome and unique alternative to the traditional limo!  Especially because we were allowed to bring food and drinks on board.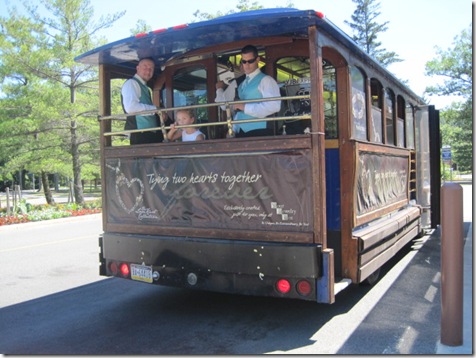 I had a couple pieces of veggie sub: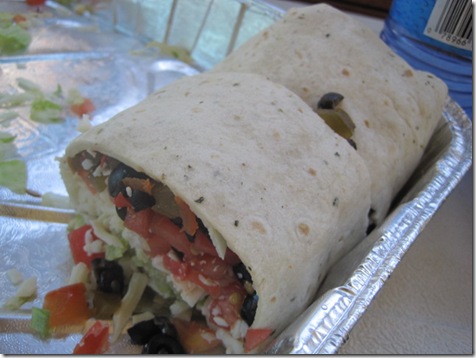 Fruit: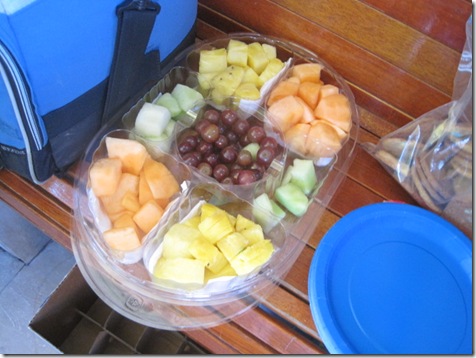 And more beer and cookies!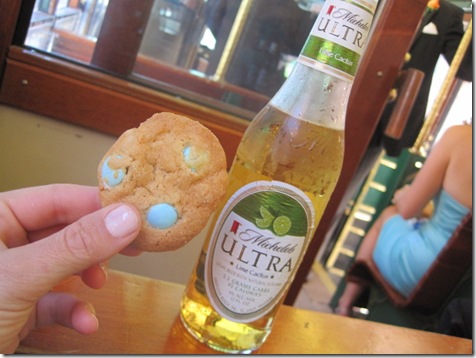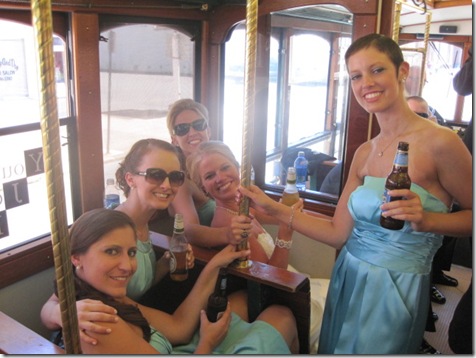 We drove to two locations over about three hours and took lots of fun photos.  It was hot out, but it was nice in our pretty, light dresses.  I felt VERY sorry for the groomsmen and groom in their monkey suits.  They were definitely feeling the sun.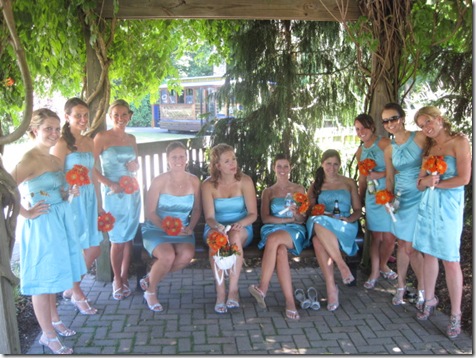 Once the pictures were over (I took a peek at the photographer's camera, and it appears that Sarah and TK are going to have GREAT pictures!), we took the trolley to the lodge where the reception was being held.
Finally got to hang out with the Husband!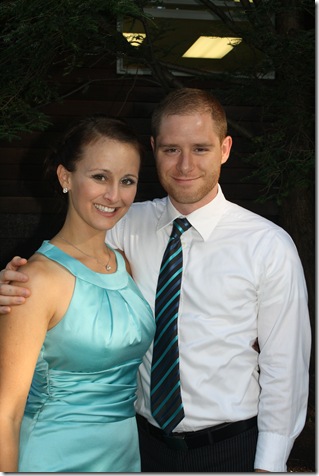 The first wedding activity the bride and groom did was cut the cake!  I loved how it was topped with fresh flowers instead of a traditional cake topper.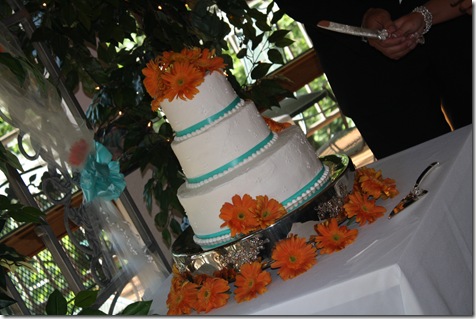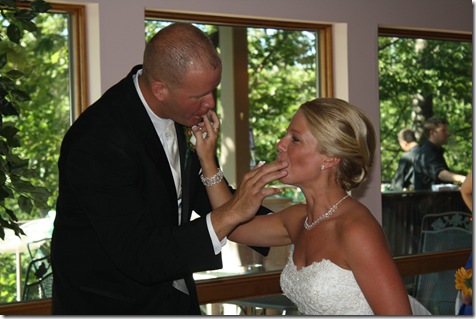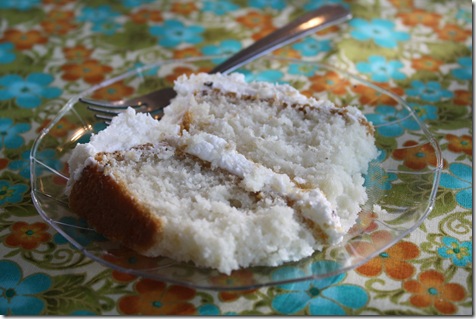 There was no cake smashing, which I loved.  :) 
Because I know you want to see it, here are other fun wedding details!
Centerpieces: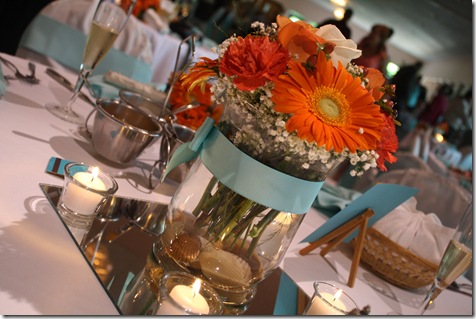 Seating chart (instead of table numbers, each table was a beach along the East Coast):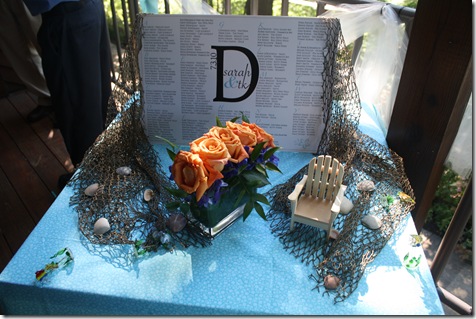 Appetizers, which I definitely enjoyed!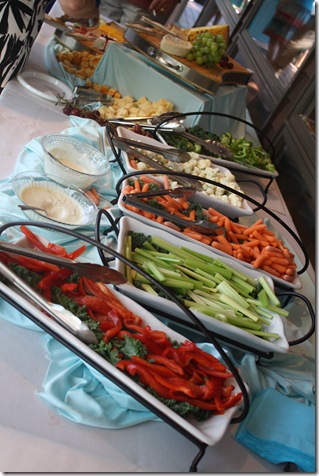 Cigar station, which I did not partake in but thought it was neat regardless!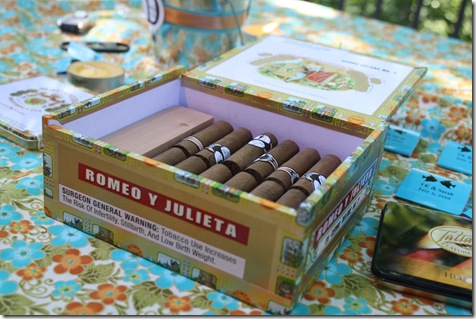 Open bar!!!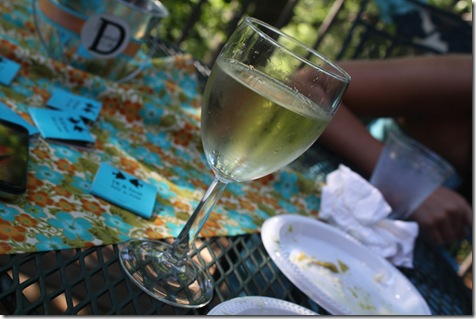 Display of all the parents', grandparents', and siblings' wedding pictures (I loved this!):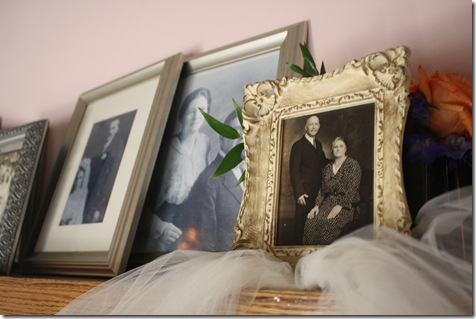 Favors were a photobooth!  Best idea ever – we had a blast taking silly pictures!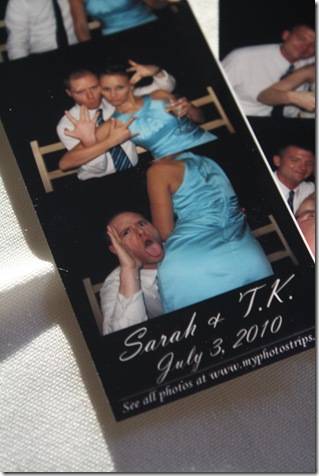 COOKIE TABLE!  This is a Pennsylvania tradition (I think) where friends and families all contribute homemade cookies for the table.  I had sooo many cookies over the course of the night.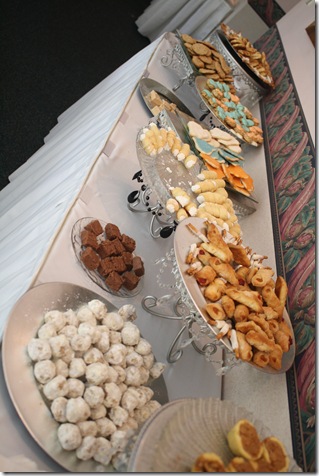 Dinner was a salad, bread, and stuffed shells: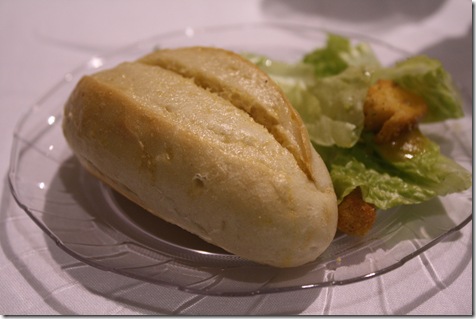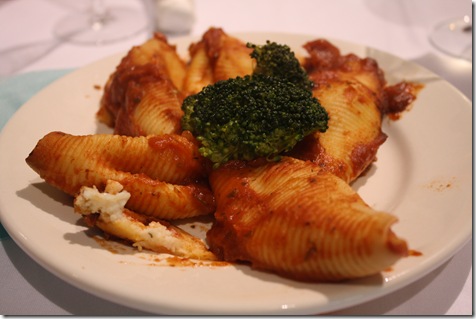 And you know how the night ended… lots of dancing, more cookies, and a little more drinking (don't worry, we had a shuttle to take us home)!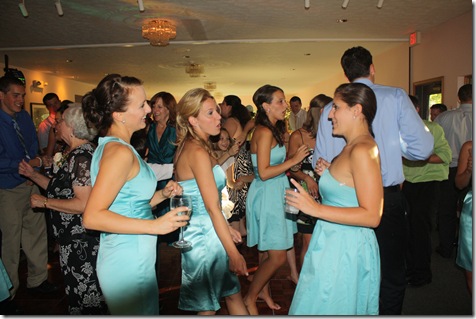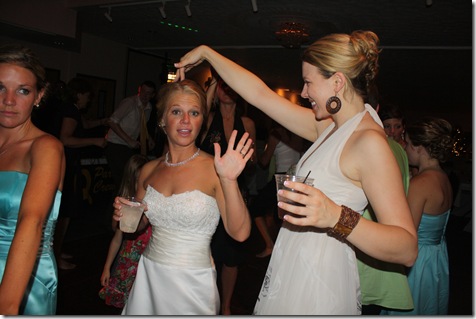 We had THE BEST TIME!  Sarah and TK definitely know how to show everyone and great party, and there were so many fun details that made the night special and memorable.
The bride and groom are off to St. Lucia, and we're off to Tennessee to pick up the dogs from my mom's house!  And then it's back to Charlotte tomorrow AM.  :( 
HAPPY WEDDING, SARAH AND TK!  Congrats.  🙂