Our surprise guests are Mike, Katie, and Konner!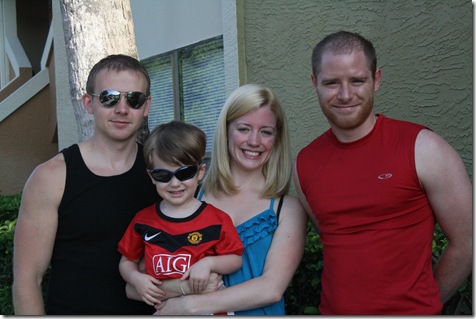 Konner is the Husband's godson. :)  Yes, we buy him Manchester United kits and also try to brainwash him into loving the Miami Hurricanes.
Mike was a groomsman at our wedding!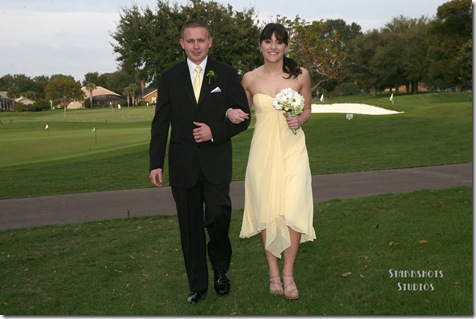 And Katie actually caught the bouquet…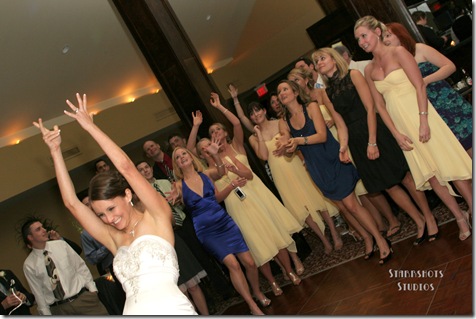 (Can you spot Jenna and Meghann?)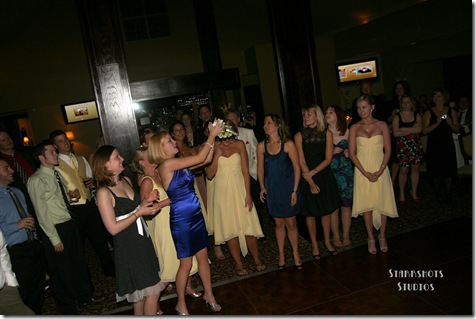 Have I ever mentioned that I had to throw the bouquet three times?  Highly embarrassing.  I overshot once (like, waaaay over everyone's heads), no one budged the second time, and then FINALLY I threw it to Katie.
She was a really good sport!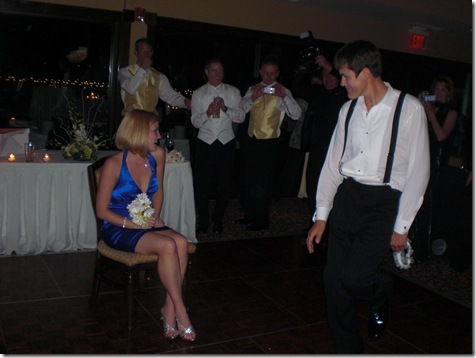 And a year later, Mike and Katie got married.  So maybe there's something to that old wives' tale after all!
Kind of strange to have a small child in our house!  I'm really enjoying it… if you follow me on Twitter, you'll know I have been bitten by the baby bug.  Unfortunately, the timing just isn't ideal right now.  One day!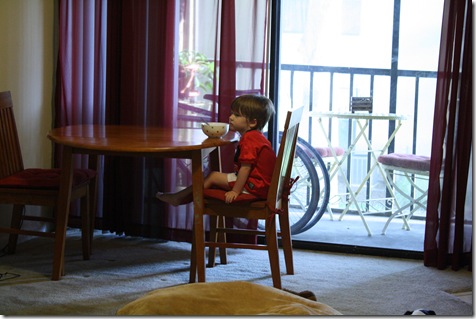 Katie, Mike, the Husband, and Konner are going to Disneyworld today, but I stayed behind to get some work done.  🙂
Breakfast was toasted coffee quinoa!
Toasted quinoa is a really fun and easy substitute for granola or raw oatmeal.  Here's my recipe for Plain Toasted Quinoa and Pumpkin Spice Toasted Quinoa.
The special ingredient in today's bowl?  Instant coffee!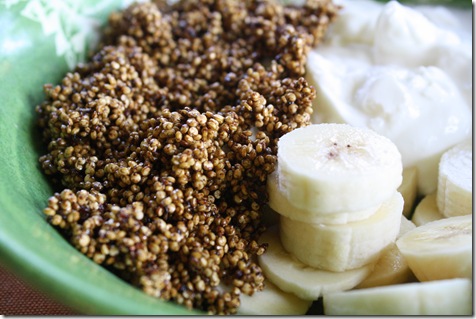 Ingredients:
1/4 cup quinoa, rinsed
1/2 tablespoon instant coffee
1/2 tablespoon cinnamon
1 tablespoon maple syrup 
Directions:
Preheat oven to 350
Mix the ingredients together and spread out on greased cookie sheet.
Bake 10 minutes, stirring occasionally.
Remove from oven and let cool.
I had mine with Greek Yogurt and a sliced banana.
I love coffee flavored anything!  I will be sad when my Nescafe Gold Blend Instant Coffee runs out… I bought it in England over Christmas.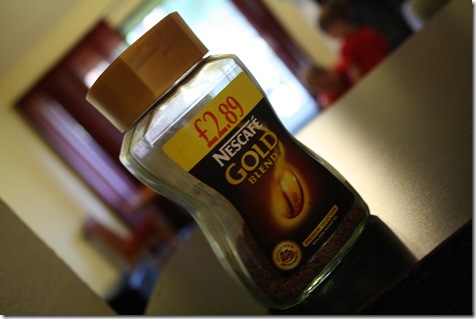 Time to get my work on!
Question:  What wedding traditions are your favorite? Least favorite?  I can understand why people don't like the garter and bouquet bit, especially when it gets raunchy, but I always love it!  And I love cake cutting… minus cake smashing.  🙂
And PS – Michelle is giving away a copy of my Operation Beautiful book HERE!  You can also buy it on pre-order… it comes out August 3! 🙂