Tonight, I went from: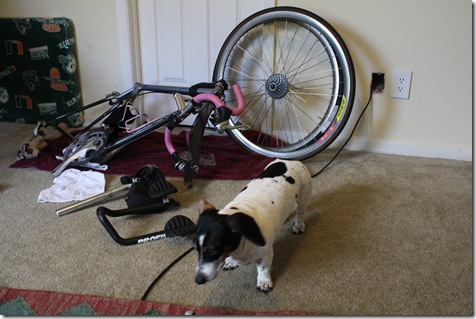 To: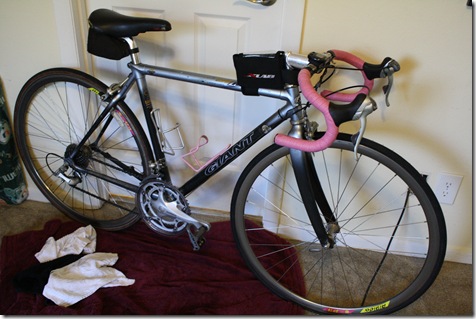 With the help of Maggie: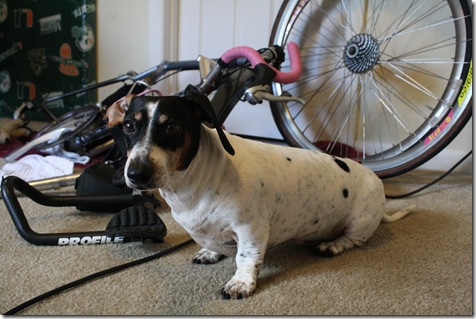 My bike was in pieces because I flew home with it after my Century bike race in California on May 23.  To see how to I took apart the bike and put it in a box (minor mission) so I could fly with it, check out this post.  🙂
I was too lazy to put on my aerobars.  Maybe tomorrow?
Actually, definitely tomorrow because the 12.0 miles (in 57 minutes) I rode without aerobars today was TERRIBLE.  You get spoiled by aerobars!  I highly suggest my brand (Profile).  Mine came with the bike and are definitely not expensive ones.  But they are AWESOME.
Afternoon snack #1  was Chobani Greek + honey: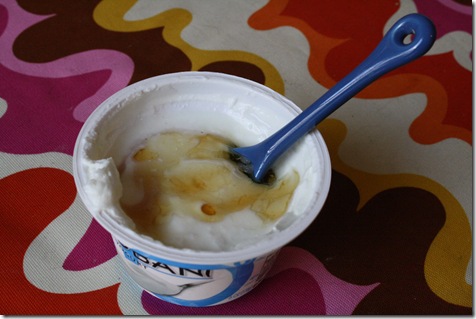 Afternoon snack #2  was Great Harvest bread with chocolate peanut butter: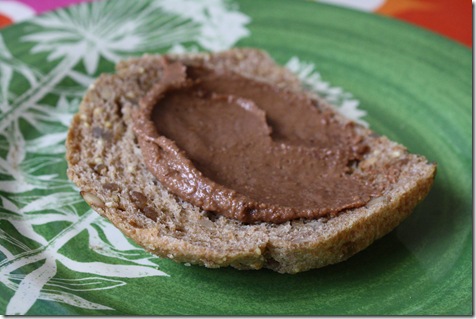 Annnnd dinner was Arnold Sandwich Thins (the lovely primary host of the Healthy Living Summit!) with a Morningstar black bean burger, ketchup, and arugula…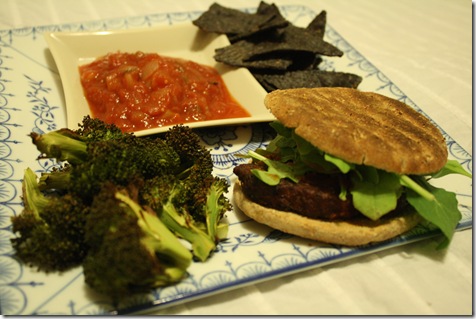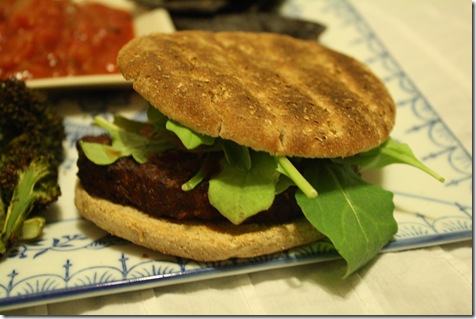 Chips and salsa…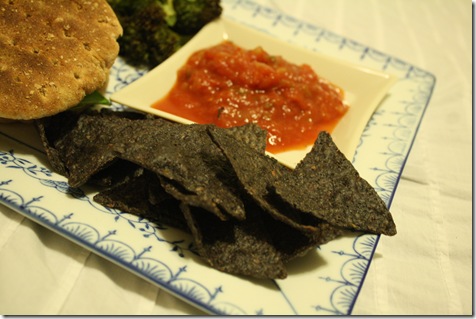 And burnt roasted broccoli.  Yum! 🙂
Snacking I'm snacking on some melon (so good all cold from the fridge and already cut up!) and watching So You Think You Can Dance, which is actually one of my favorite shows.  And then we're picking up surprise guests from the airport!