A little different, a little crunchy!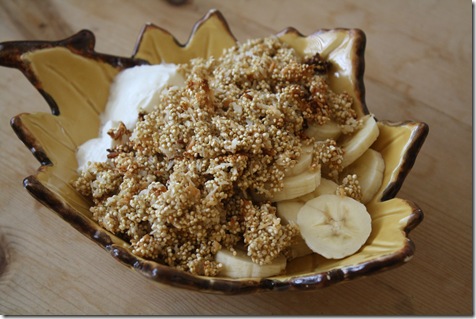 Ingredients:
1/3 cup dry quinoa
1 tablespoon ground flax
2 tablespoons unsweetened coconut
1 tablespoon maple syrup
Directions:
Preheat oven to 425 degrees.
Wash quinoa and drain.
Mix quinoa with remaining ingredients.
Spread quinoa out on baking sheet and cook for 10 minutes, stirring occasionally.
Serve over yogurt with fruit.