Smoothies make great snacks, but to make them into a meal, you've got to add a little something-something.
Oatmeal!  It gives smoothies a wonderful, gritty texture and turns them into a legit breakfast. Mmm!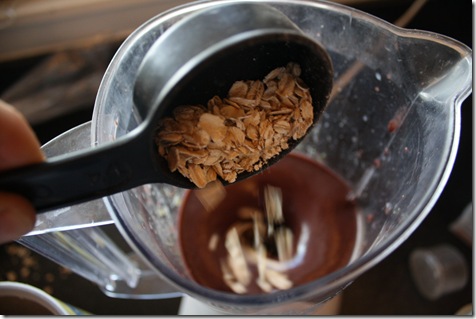 This smoothie was the ultimate summer breakfast food.  It's simply too hot out (it will feel like 103 at noon, according to the weatherman!) to eat a warm meal.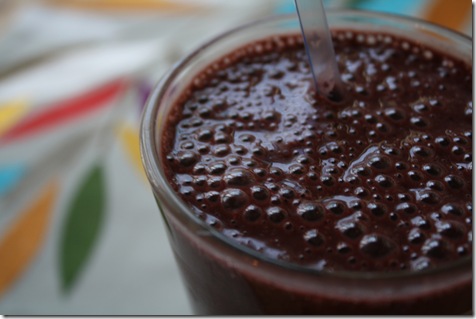 Ingredients:
1 banana
1/2 cup oatmeal
1 tablespoons Vega Shake & Go Vanilla
1 cup rice milk
2 cups spinach
15 frozen organic cherries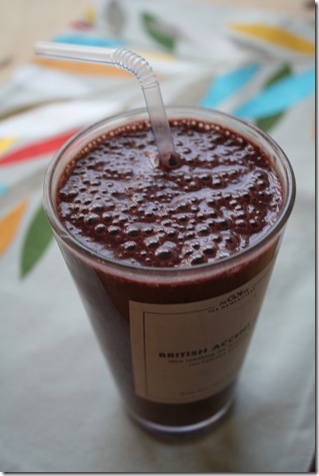 A Giveaway for the Dogs
James is a very picky eater; Maggie is not.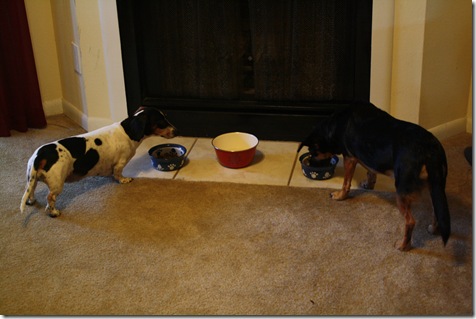 Maggie will literally eat anything you put in front of her – once she gnawed on my fingers because they were covered in chicken grease (pre-vegetarian days) – but James turns his nose up at ANYTHING weird.  It took me forever to find a dog food he liked (Beneful, but only the red bag).  But lately, both of the dogs have been refusing to eat Beneful, wandering away with a half-full bowl.  It's really frustrating because I have to stand over them and make them eat EVERY DAY.
Enter… Holistic Select.
Holistic Select's PR company e-mailed me and asked if Maggie and James would like to review their dog food.  At first I was hesitant (if you're a dog owner, you know what can happen if you suddenly change foods… if you catch my drift), but decided to go for it because Beneful had been causing so many headaches lately.  Plus, Holistic Select is packed with probiotics, natural enzymes, botanicals and Omega-3's.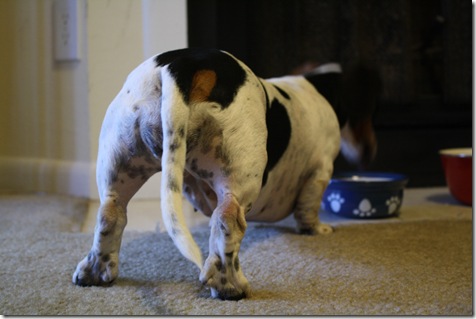 I mixed Holistic Select with Beneful for a few days to wean them onto the new food, and then switched entirely a week ago. The dogs LOVE this new food.  They woof it down (pun intended)!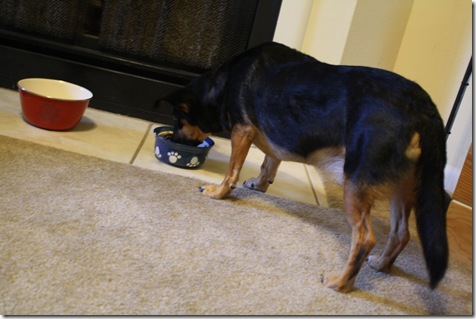 And I love the ingredient list:  stuff like Oatmeal, Dried Beet Pulp, Flaxseed, Menhaden Fish Oil, Tomato Pomace, Carrots, Peas, Sun-Cured Alfalfa, Organic Quinoa, Blueberries, Apples, Cranberries, Dried Kelp, Yucca Schidigera Extract, and more.
Furthermore:  no explosive poops as I've encountered every other time I tried to change their foods.  MAJOR bonus.
We liked the product so much I asked if I could run a giveaway. If you'd like to receive a bag of Holistic Select, simply comment with your doggie/doggie's name(s) and one of your favorite things about your pet.  I'll pick a winner tomorrow morning randomly!
PS – To read some interesting thoughts on vegetarian dogs, check out this post and the comments.