When I am old and grey, I will open this box of cards and read every single one.  I swear I will.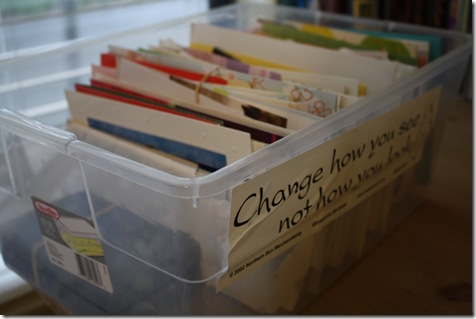 Those cards are filled with my favorite memories, insides jokes that I can't remember, and descriptions of vacations, parties, milestones, and hot dates. :)  I can't throw them away!
I have kept about 75% of the cards I've received since 2001.  I am a CARD HOARDER.  The wedding cards have their own box.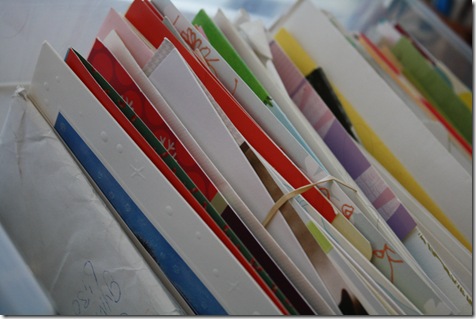 Do you keep cards, too?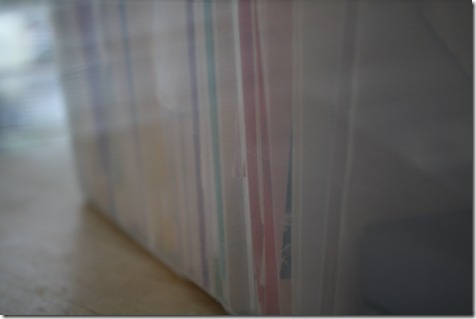 I was in crazy-lady organizing, cleaning, and packing mode today.  We move to North Carolina in… 11 days!
This evening's task involved going through all of our photos, letters, and other memories and organizing them into plastic boxes.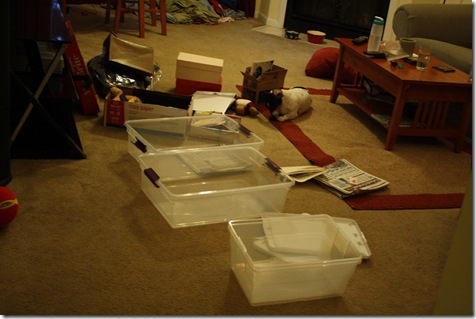 Guess what I found?  A letter I wrote to myself in 2004 (I was 20).  I was on a plane going to Europe with BFF Sarah, and my personal life was in a major upheaval.  I had a "epiphany" about life on that plane ride across the Atlantic, and I wrote it all down.  I was going to share it on the blog, but on second read, maybe it's too personal.  But it was a fun thing to find, and I think I'll write myself a letter NOW so I can find it in 2016 and relive everything I'm doing now. 🙂
Fuel for packing was a Naturally Nutty chocolate toffee peanut butter sandwich!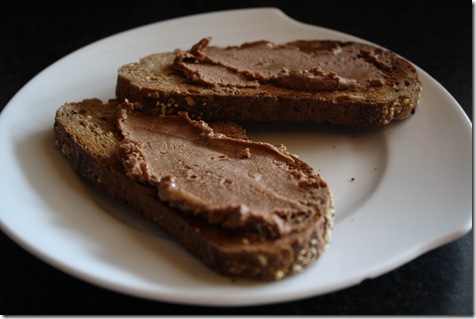 Dinner: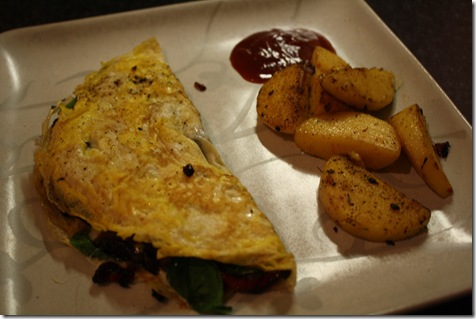 Glorious two-egg omelet with spinach, sundried tomatoes, mushrooms, and gorgonzola cheese.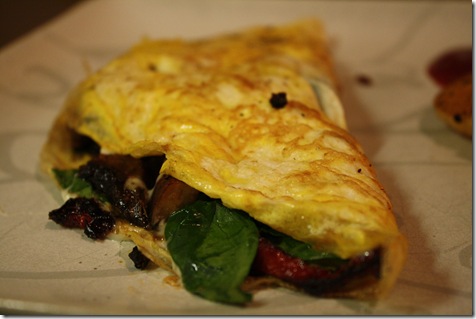 And polenta "hash browns," which I made by stir-frying slices of polenta next to the 'shrooms and sundried tomatoes.  The flavors mixed perfectly.  Plus – one dish clean-up!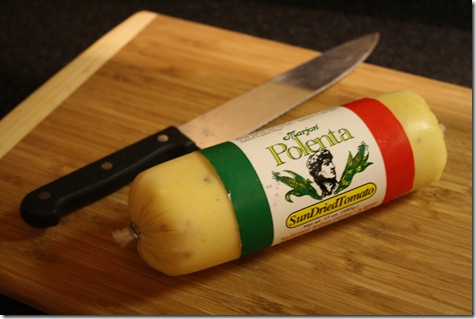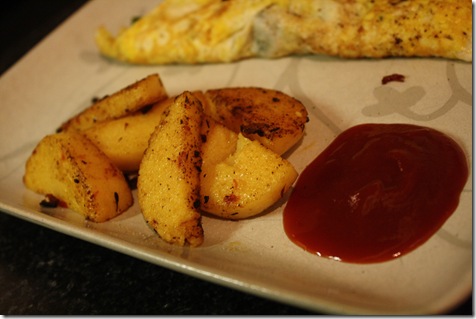 I'm eyeing up an apple for dessert!
Good night, my friends!
Edited to add:  Just stayed up real late… so late I got hungry.  So I had more PB toast.