I have been bitten by the cleaning/organizing bug.  I look at everything in my apartment with a critical eye and think, "Do I really want to move that to North Carolina?"  The answer is usually NO.  I threw away 6 trash bags of junk this morning!
James got a bath, too.  And then I cleaned the bathroom because his fur was everywhere.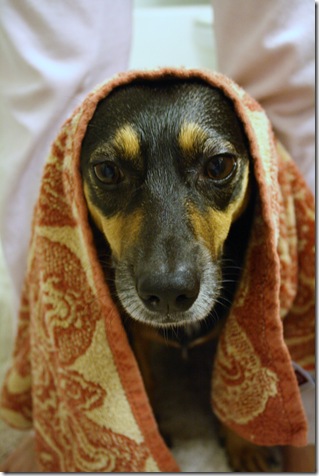 Lunch was AMAZING.  You must try this vegetarian combo if you're looking for a new sandwich!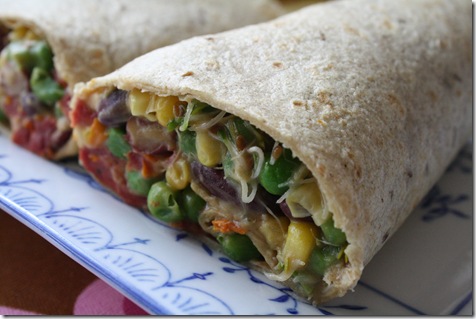 To make the wrap, I combined a bunch of frozen peas, frozen corn, drained kidney beans, and sundried tomatoes in the wok and let it cook for about 10 minutes – until all the liquid boiled off.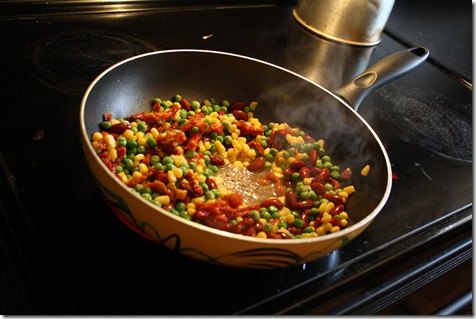 (That's for two wraps.)
Then, I added a bunch of hummus and mixed it all together.  I also added sprouts to the wrap.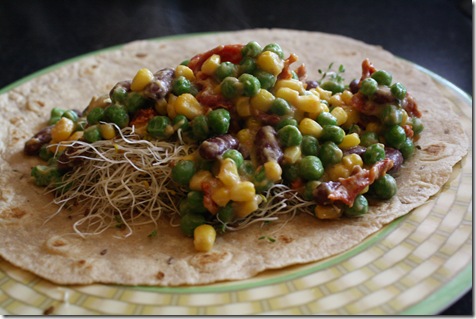 Lunch perfection!  The Husband loved it, too.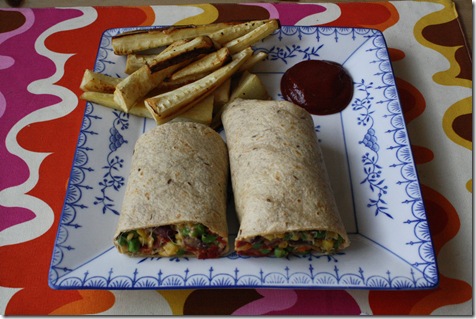 Plus, parsnip fries.  I ate a whole bag of parsnips in one go!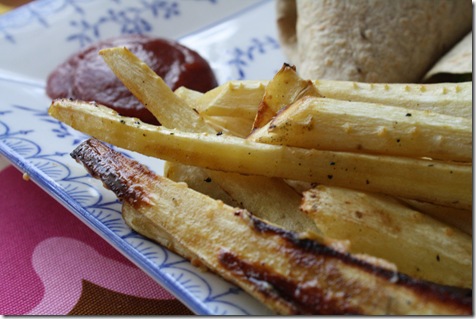 Back to work I go… I have a guest room to tidy up, a freelance article to write, a bike to assemble, and a ride in my future!
What's your favorite 'secret ingredient' that makes wraps and sandwiches really stand out?  I love canned artichokes!