Although I was born and raised in Miami, Florida…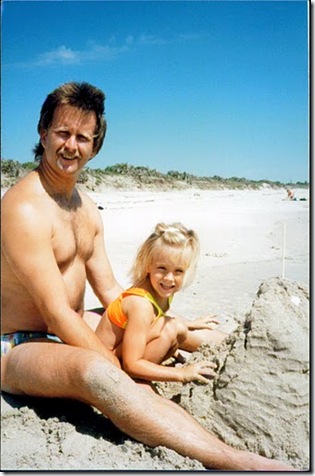 …I always considered myself a country girl at heart.  Maybe I'm just rebelling against the bright art deco lights on my hometown.  But I'm betting it has a lot to do with my mom's Southern roots.
My mom grew up in Tennessee and now lives in a small town near Knoxville in a quintessential country home.  Her Southern charm and mannerisms always influenced me, I suppose.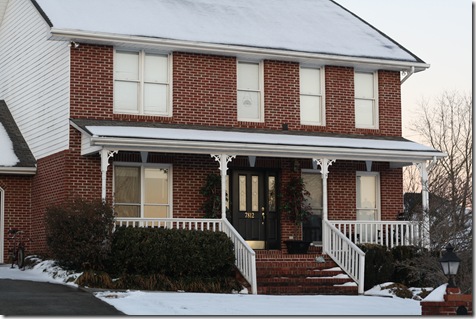 My mom doesn't cook a lot, but there are a few things that she can cook very, very well.  The #1 item on mom's menu?  Cornbread!  My mom makes the best cornbread – you know, the gritty, buttery kind that cracks along the top as it bakes in a 20-odd year old cast iron skillet?  Yes, that kind.
Tonight's dinner was definitely Tennessee-inspired: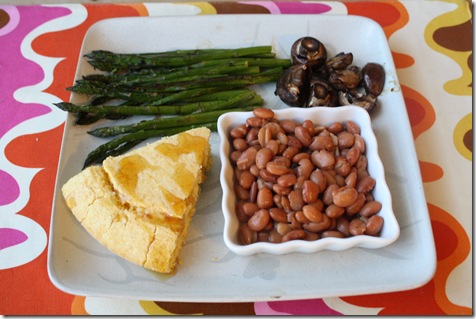 Unfortunately, I don't have my mom's recipe for cornbread (but this reminds me to hound her!), but I did have this gluten-free cornbread mix courtesy of MamboSprouts.com.  I was skeptical that a gluten-free mix could be as good as mom's.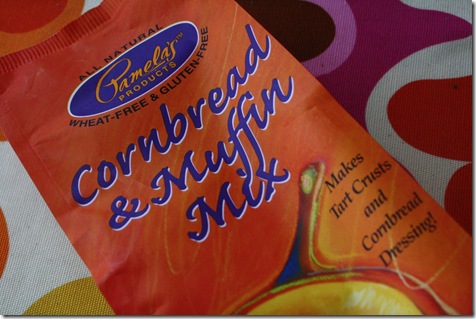 I followed the recipe on back, but reduced the sugar from 1/2 cup to 3 tablespoons and the butter from 8 tablespoons to 3.  The result:  a perfectly moist, gritty, delicious cornbread that was ALMOST as good as mom's (she adds love to her cornbread, obviously).
I ended up eating two slices of cornbread with honey alongside pinto beans: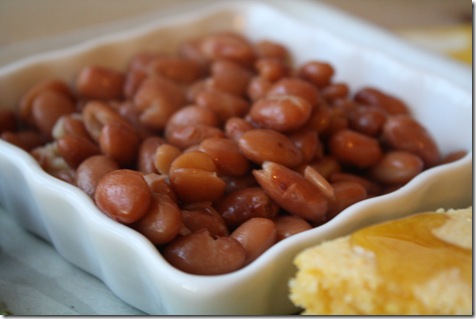 And roasted asparagus and mushrooms.
In other news…
My suitcase is now unpacked and repacked for another weekend trip (but blogging shall resume as normal!).  Wish I could bring Maggie and James with me.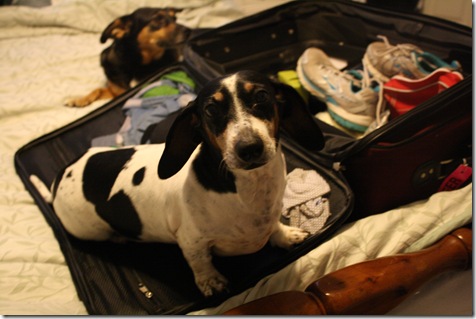 And I ran a 5K this afternoon in about 31:00.  I gave myself 48 hours to rest following my Century, and since I felt so great, I figured I'd be fine to run.  Not so!  About 2 miles in, my legs started to whimper.  I wrapped it up as fast as I could and then called it a night.  Need more stretching + rest, I suppose!
Pre-run snack was a strawberry breakfast bar (the photograph must've been delicious, because my camera ate it) and and post-run snack was a bowl of cherries: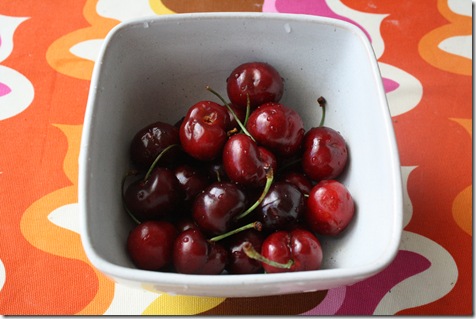 What's your favorite 'American' dish?  I used to LOVE Primanti Brothers in Pittsburgh – they made the city's mascot sammie: meat, coleslaw (the oil kind, not mayo), cheese, and big, thick fries in between two slices of French bread.  Mmm.  If that's not American, I'm not sure what is!