I have several fitness philosophies:
You can do anything for 5 minutes:  Called upon when the going gets tough.
Don't set yourself up to fail:  Don't take on an insane training plan when you already have a busy schedule – i.e. don't bite off more than you can chew – because you'll just feel stressed and defeated.
Do what you can:  Don't focus on what you used to be able to do if you are injured or busy.  Instead, focus on doing what you can because that means you're doing your current BEST.
The "do what you can" lifestyle will definitely be employed on Healthy Tipping Point over the next few weeks as I'm insanely busy with travel, work, and moving to a new state (North Carolina).  I won't realistically have to time to squeeze in LONG workouts (nor do I "need" to as I'm not setting myself up to fail by signing up for any long events in the immediate future).
This morning's workout was a "do what you can" with my favorite workout buddies:  the Husband and James!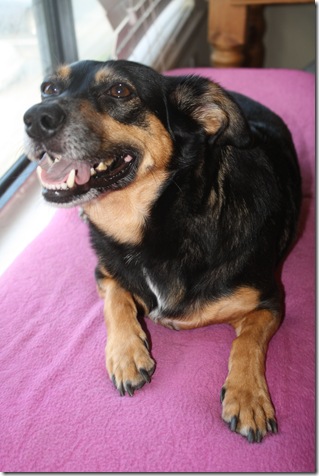 We accomplished:
1 mile fast-paced walk
10 25-meter suicide drills
60 crunches
10 push-ups
30 walking lunges
2 30-second planks
Afterwards, James was pretty tired and got back in bed.  :)  I did not stage this picture!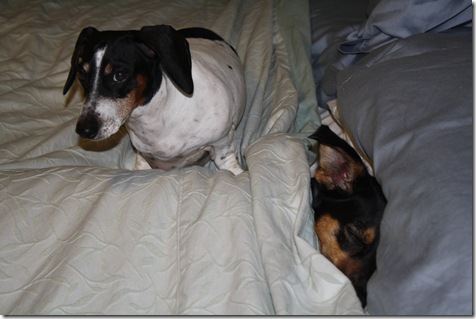 It was a great "do what you can" workout that got my heart pumping AND allowed me to spend time with the Husband before I leave for Pittsburgh.  It took me about 35 minutes in total.
Post-workout breakfast: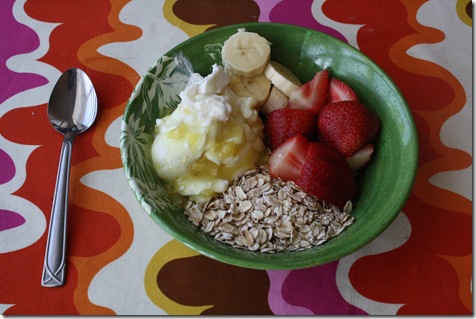 A yogurt mess that contained:
Chobani pineapple
1/2 cup raw oatmeal
Strawberries
1/2 a banana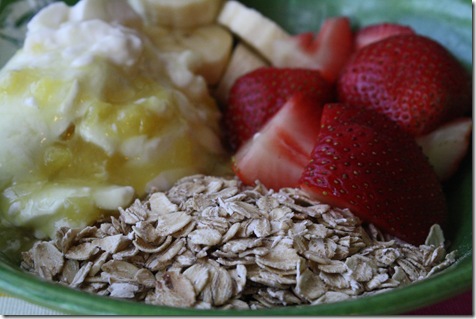 What are your fitness philosophies and how do you apply them to your workouts?
PS – The winner of the Oral B giveaway is Shannon, who said: "One thing about my personality that other people admire is my ability to listen and give straight forward and honest advice."