Afternoon!
I've been frantically plowing through my inbox and To Do list since I'm getting back on a plane TOMORROW for fun vacation numero two.   I took a break for lunch, but then I proceeded to gobble it up because I was in rush-rush-rush mode.  Ah well – it was still delicious!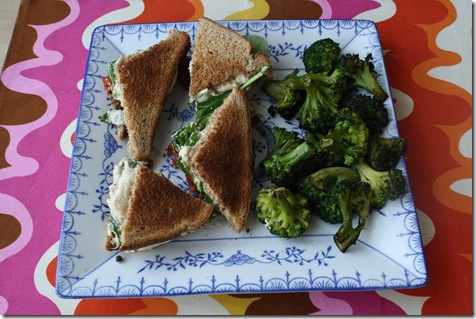 A really lovely hummus, olive tapenade, sundried-tomato, and spinach sandwich: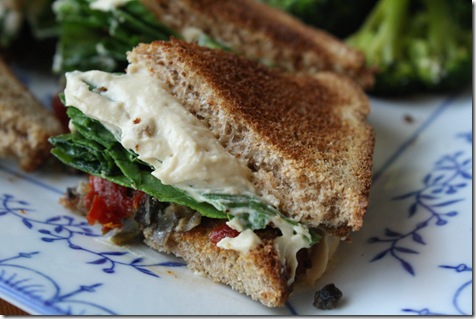 Plus, a huge pile of roasted broccoli.  Although I think fresh broc works best for roasting, these were previously frozen.  I just soak them in warm water to remove the freeze, and then squeeze out the extra water before laying them on the cooking sheet to roast per the normal technique.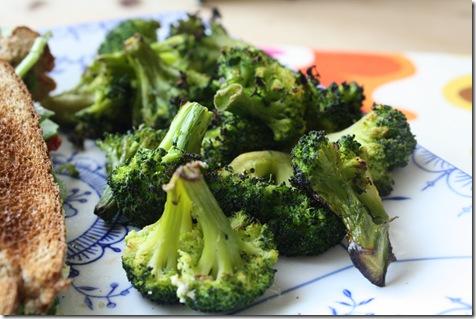 And last, but not least, some Cheribundi (a sample).  I've also tried the Cheribundi + whey protein, which was great.  This Cheribundi was the 'skinny' version and sweetened with Stevia.  I loved it! The juice contains 40 cherries!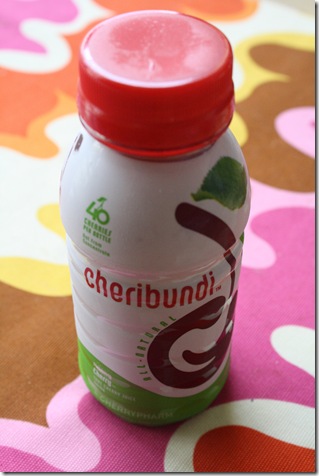 Oral-B Professional Care 1000 Giveaway
Last week, I received the Oral-B 1000 electronic toothbrush to review on the blog.  I've tried a lot of electronic toothbrushes, but I've never been thrilled with any and always revert back to my standard toothbrushes.  Of course, electronic toothbrushes are much more effective, so I was excited to give this one a shot.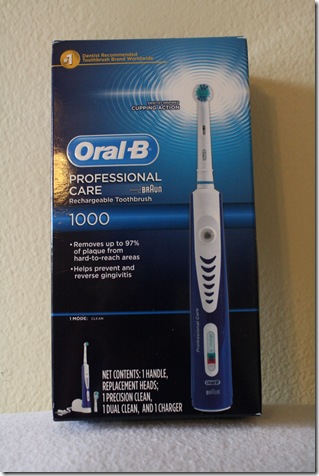 Verdict?  LOVE. LOVE LOVE LOVE.  Easy to use, and the vibrations were not too intense.  Only dislike was that the toothbrush went off in my carry-on bag in the airport yesterday, and a stranger joked that my vibrator was buzzing.  Not the toothbrush's fault, but still really embarrassing.
Researchers have found that people with gum disease are almost two times as likely to suffer from coronary artery disease as those without gum disease.  It's super important to brush + floss multiple times a day, and a fun gadget like this toothbrush makes it that much easier!
Want to win a free Oral-B Professional Care 1000 toothbrush?  Simply leave a comment that completes this sentence:  "One thing about my personality that other people admire is __________."  I'll pick a random winner tomorrow morning!  Must be a US resident.
I'll go first: "One thing about my personality that other people admire is that I always write thank-you cards."