I hope everyone had a wonderful April Fool's Day!  I was SLIGHTLY tricked by this Google Reader "Advantage" ad, but that's it.  :)  I hope you had a fun day and rolled with the jokes.  Don't take life too seriously – you won't get out alive!
And THANK YOU for the photoshopping feedback.  It was great; keep it coming!  So interesting to hear differences of opinions and input from photographers.
I spent all day chained to this: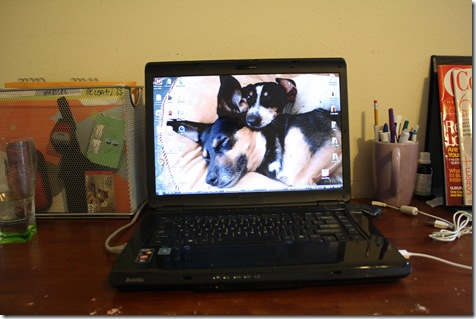 Meeting after meeting after meeting.  However, they were all awesome and productive.  One of the things I hated the most about my last jobs was unproductive meetings.
No workout today – I'm in taper mode for Saturday's big race (a 15 mile trail run) and didn't have time to do anything besides work (and Twitter) anyway.
Dinner was FAB!  Mini casseroles are the perfect meal when you're crunched for time.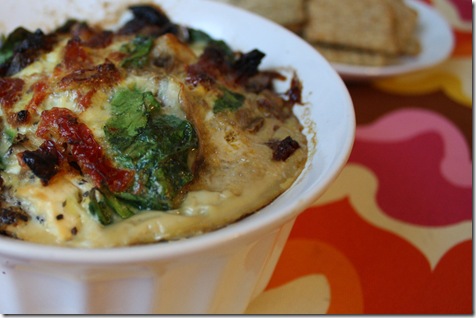 In a bowl, I combined:
2 whole eggs, 1 egg white
Sundried tomatoes
Spinach
Chopped mushrooms
1 Morningstar Faux Sausage
Feta Cheese
Pepper
And then poured the mix into a mini casserole dish and baked at 400 degrees for 40 minutes (while I got some more work on):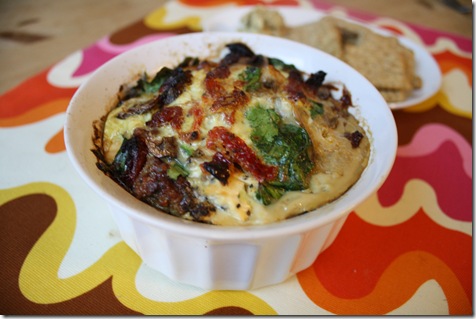 Perfection!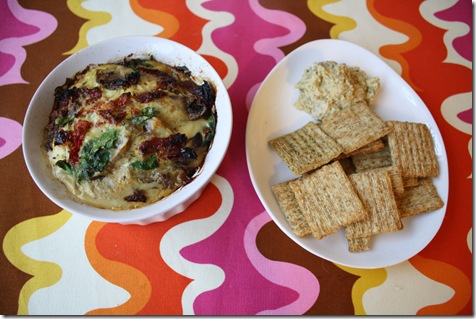 On the side was crackers + dill hummus: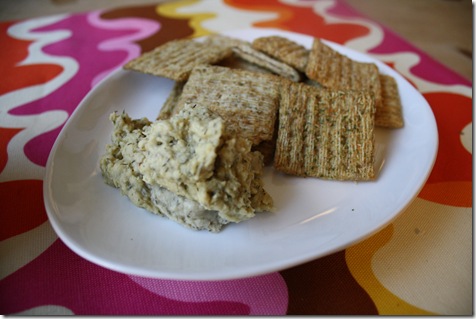 Dessert was a serving of ginger ice cream: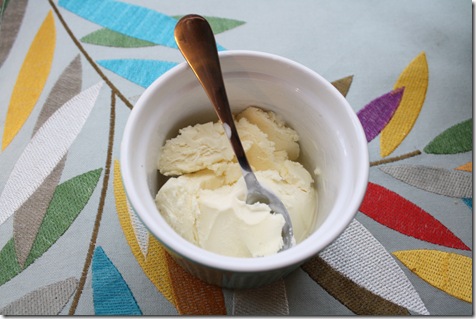 And mid-afternoon snackies was Chobani (yes, I epically failed at keeping my dairy intake down today) and a Glo bar:
Pretty Puppies!
Did someone request Maggie and James pictures?!  Here are my snoozing beauties: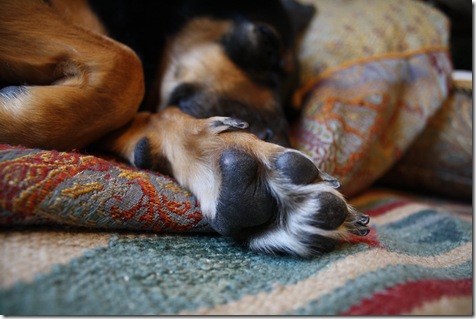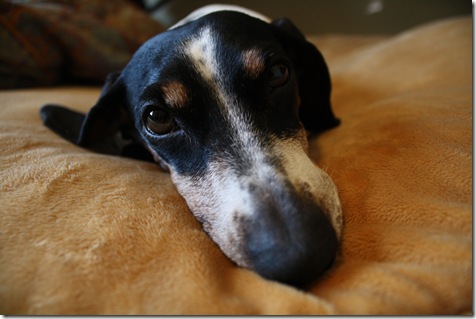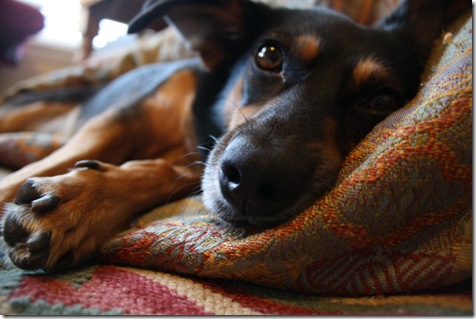 Yes, it's 8 PM, and yes, I'm going back to work.  This article needs to get finished ASAP!
Got a fun casserole recipe to share?  Link it in the comments section!