Today is an exciting day!  Meghann, Ashley, Kelly, and I are leaving for Croom's Fools Run, a 15-mile / 31-mile trail race in the middle-of-nowhere Florida.  Obviously, I am in the 15-mile group… no ultra marathons for me quite yet.  :) 
We did the same race last year (race recap), and Croom's holds a special place in my heart, as it was the first race in which I bonked.
Ever bonked before? It's "a condition caused by the depletion of glycogen stores in the liver and muscles, which manifests itself by precipitous fatigue and loss of energy" (source)… AKA hitting the wall.  It is not pretty.  But I'm better trained and more experienced this year, so I'm hoping it will just be fun, fun, fun!  I love any race that requires a hotel stay!
But first….
Tons of work to plow through, and I have to take my car into the mechanic's.  So, breakfast shall be quick: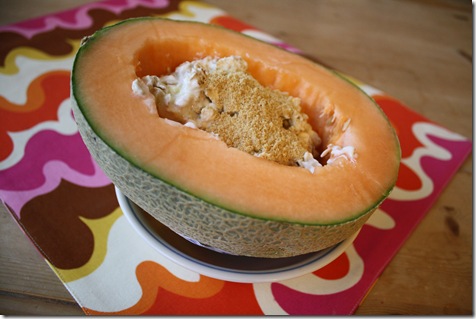 I made a melon bowl filled with 1/2 a cup raw oatmeal, flax, and pineapple Chobani.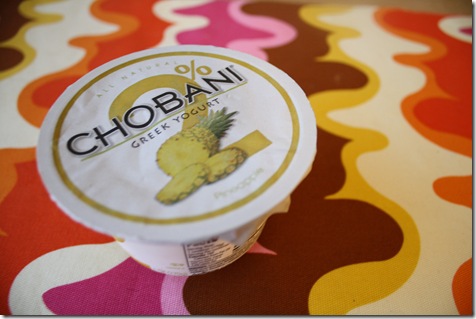 The flavors went so well together!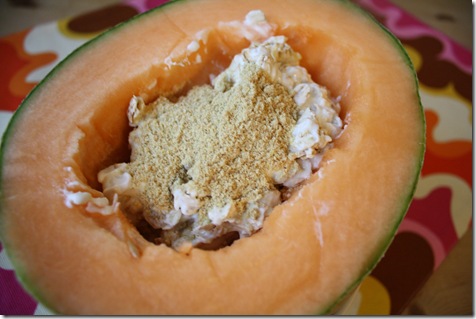 See you for lunch.  I have another fun race-related topic to discuss.  🙂
Have you ever bonked?  What did it feel like?  What mistake did you make that led to the bonk?  For Croom's, I think my bonk was mostly because I was under-trained for 15 miles on the trail.