It was a sunny, relaxing day – exactly what I needed before my big Olympic Triathlon!
We took Maggie and James to the dog park this morning.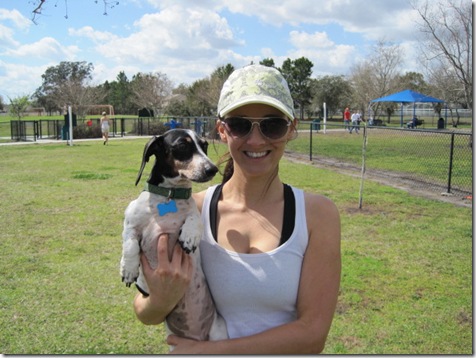 And we played a little soccer.  🙂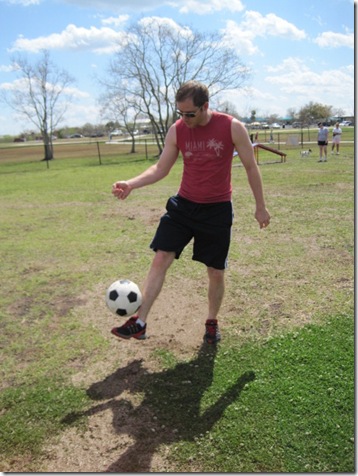 When we got home, I chugged a Green Monster.  It was the usual mix of 1 cup almond milk, 2 cups raw spinach, and 1/2 a banana, but I added 1 teaspoon of powdered ginger to the mix – it added a fun little kick to the drink!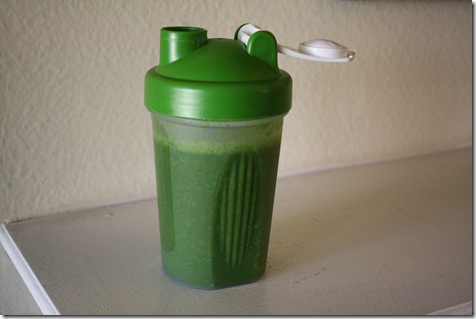 The Husband, Sophie (my sister-in-law), and I decided to walk around Baldwin Park.  Hus and Sophie were planning to go the gym, but the weather in Central Florida was simply TOO GOOD to be stuck inside.  We ended up walking around 3.0 miles in total.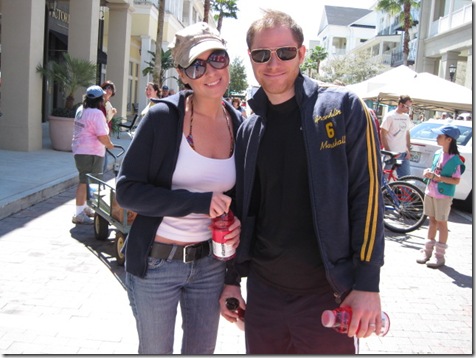 We stumbled upon a random art festival: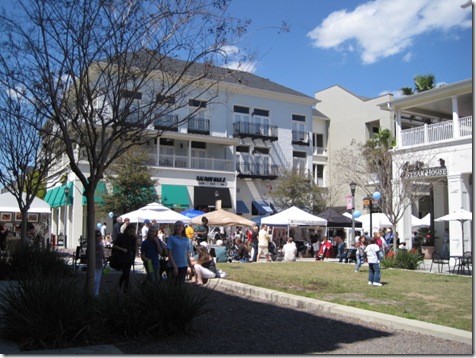 And snagged a free Vitamin Water.  :)  YAY for free stuff.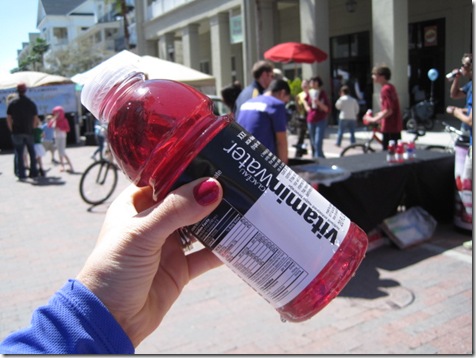 We spotted an Irish pub, and Sophie asked if we could go in so she could have some British food.  Sophie just moved to America from London and misses her traditional food a LOT!
Unfortunately, Irish food is not really known for it's awesome vegetarian options, so I was stuck with this crappy vegetable wrap: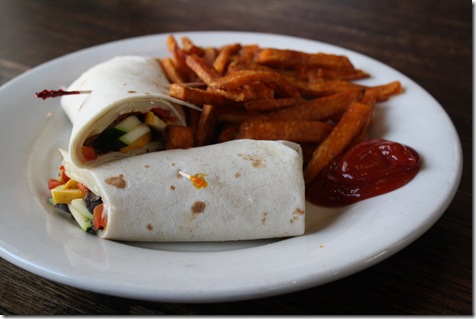 I'm not really one to complain about food, but it was disgusting and plain.  I only had 5 bits or so.  But I did polish off all the sweet potato fries!
To make up for my lackluster lunch, I had a whole wheat English muffin with almond butter and sunflower seeds when we got home.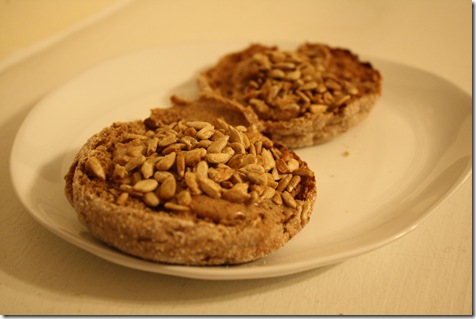 We had guests over for dinner and did a big Mexican food buffet.    I made vegetable fajitas with zucchini; red, green, and yellow pepper, and mushrooms.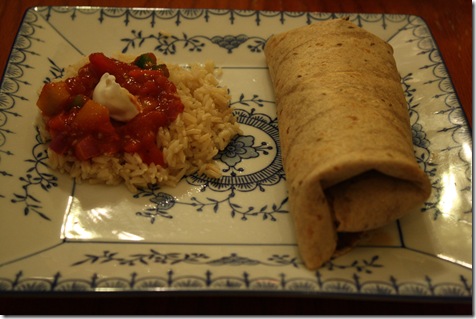 Also inside my fajita was homemade salsa, cheese, sour cream, and vegetarian refried beans.  I had a serving of brown rice on the side.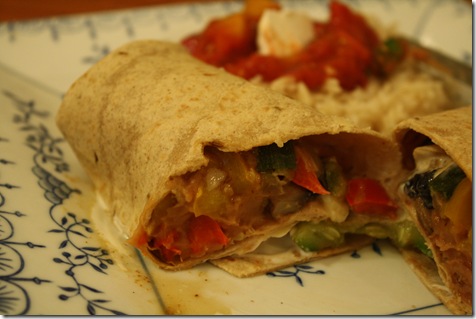 I didn't intend to have two veggie wraps today (well, I barely ate the first one!); it was just a mistake in planning.  🙂
And dessert was a big slice of Key Lime Pie (can we say, "Carb loading?!")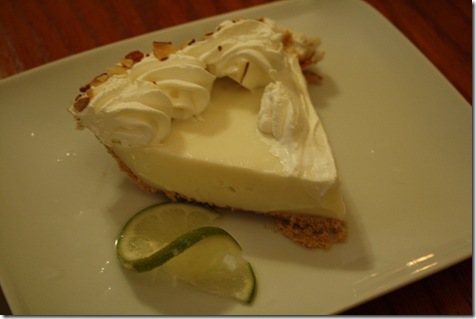 Obviously, I totally blew my 1 serving of dairy a day goal, but that's OK with me when it involves Key Lime Pie.  🙂
And… I'm OFF to hang with the gang and get to bed early.  My race begins at 7:30, but it's DAYLIGHT SAVINGS, and I like to get to races extra early so I can calm down and have fun.
Thank you for all the sweet comments and well-wishes.  It means a lot to me and gives me extra confidence!