I usually make my oatmeal sweet, using banana or canned pumpkin as the base.
But sometimes it's fun to go savory!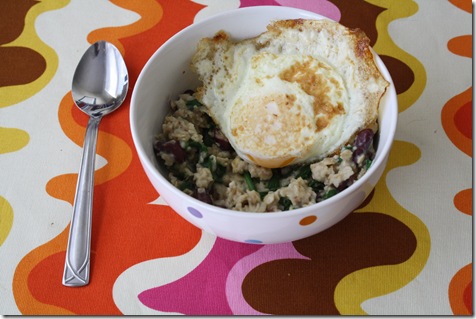 When making savory oats, I often cook in cottage cheese or Cheddar cheese, but today I tried making a less cheesy-base by cooking in steamed spinach and smashed kidney beans.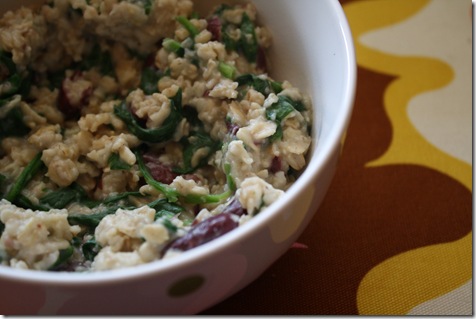 And topping my oatmeal with an over-easy egg.  I love it when the yolk breaks!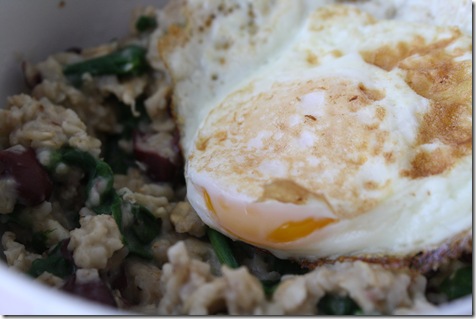 My Savory Eggy Oats contained:
1/2 cup oatmeal
1/2 cup water
1/2 cup almond milk
1/4 cup rinsed and smashed kidney beans
Handful of torn spinach
Salt and Pepper
Toppings: an over-easy egg
I bet these oats have tons of staying power as well!  Gotta love all that protein. 
My plans for today include relaxation and preparation for the Olympic Triathlon.  The weather is quite nice, too, so maybe I'll go on a long walk.
How you do you make oatmeal?  Or do you hate oatmeal?