I am raffling off this AMAZING Breville Juicer for the Livestrong Foundation tomorrow.  Tickets are just $5; check back tomorrow for details. Just a heads up!
Tina's recent love affair with polenta reminded me of the yummy ingredient!  I used to use polenta all the time and just 'forgot' about it… Isn't it funny how that happens with foods?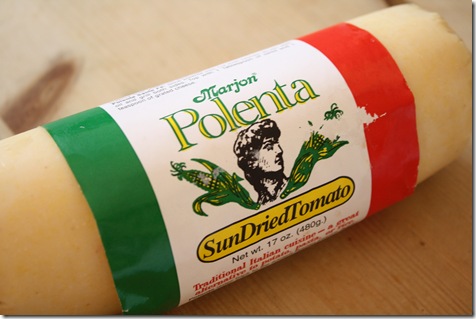 I decided to use the polenta to make a sort of polenta pie/casserole.  For not having a recipe and blindly throwing in ingredients, it tasted pretty good!
Baked Polenta Pie
Ingredients (makes 3 servings):
1 tube polenta
2 cups chopped asparagus
1/4 cup sundried tomatoes
1/2 package of pre-cubed extra firm tofu, drained
1/4 cup hummus
1/4 cup skim milk
1 tablespoon hot sauce
Pepper and Salt to taste
Directions:
Preheat oven to 350 degrees.
Chop asparagus and microwave in water for 5 minutes or until softened.
In a food processer, combine remaining ingredients except sundried tomatoes and asparagus.
Pour mix into bowl and stir in sundried tomatoes and asparagus.
Pour into greased pie dish.
Bake for 50 minutes.
Remove and let stand for 10 minutes before serving.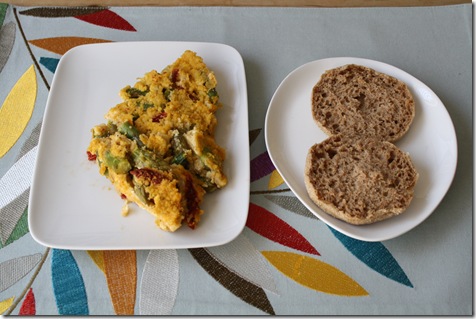 It was really delicious, but if I made it again, I would try omitting the milk because it was a little too soft.  I'd like it to be more like a quiche in texture.
With a whole wheat English muffin on the side.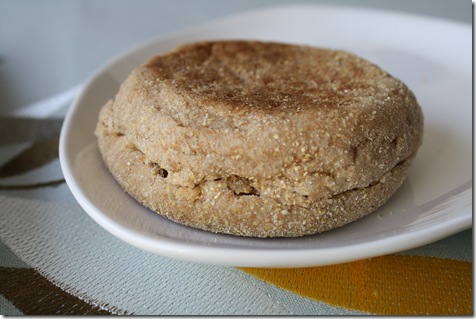 I topped the muffin with the polenta mix as I ate it – mmm.
After dinner, I had a little dessert: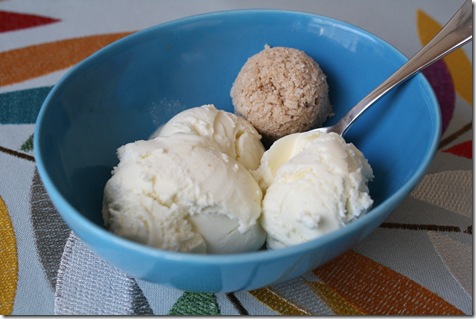 I had one of Ryan's macaroons with a serving of ginger ice cream.  I picked the ice cream up at the store because I was intrigued by the "5 ingredients" concept.  Almost like homemade!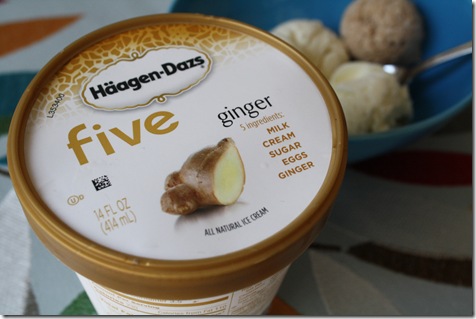 Before I had dinner, I went on a lovely bike ride along my secret airport path.  I did a lot of positive visualizations about my upcoming triathlon!  I really do believe the key to racing success is imaging yourself finishing strong.
It's kind of chilly out in Florida today!  But at least the sun is out.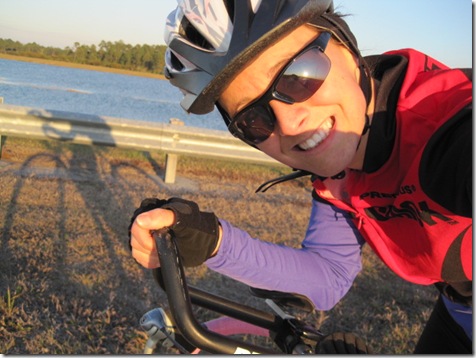 I rode 18.5 miles in 1:20.  It was a good workout!  Not only was it chilly, but it was also windy… Instead of hating on the wind, I tried to just think of it as resistance training.  🙂 Get those quads working!
I didn't see any alligator on my ride, but I did spot this brown cow!  Right after I snapped this picture, she went "MOOOOO" in the scariest voice ever.  Don't mess with cows.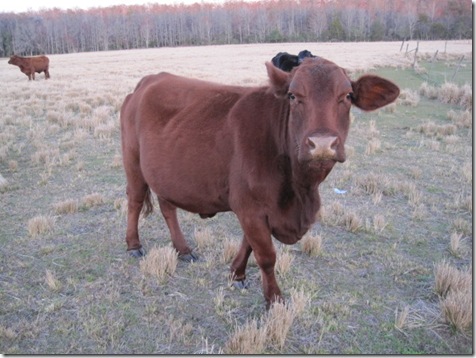 (She's thinking, "Please don't eat me.")  😉
And my pre-ride snack was a Glo Bakery bar.  I ate it in the car because I had an interview for American Voices and they required absolute silence on my end.  There is no way I can guarantee Maggie and James won't bark for a 45-minute period, so I locked myself in the car.   The interview will air on Sirius radio and online in a few weeks!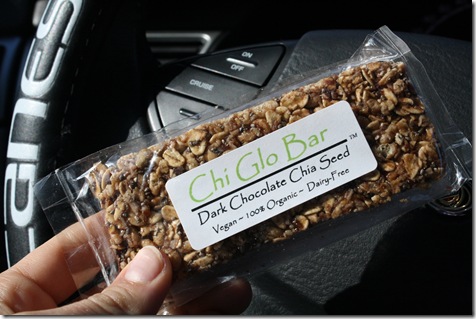 I might munch on some popcorn or Cheerios later… I ate dinner early, and I'll be up kind of late watching Pam and Jim have their baby on The Office!  :) 
And… couch time!
Are you the kind of cook who whips up meals without a recipe?  Do you look for recipes for inspiration?  Or do you feel like you have to always follow a recipe?  I HAVE to follow a recipe when baking cookies or cupcakes – or it's a disaster.