I had a lovely bowl of Cherry Banana oatmeal this morning!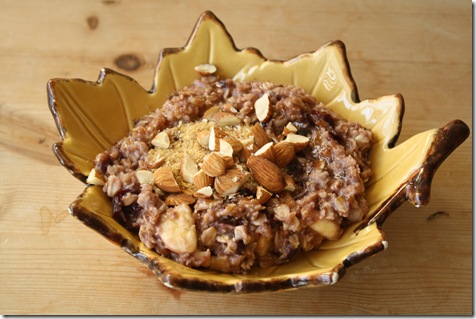 I bought a bag of frozen cherries for Green Monsters, but I wanted to see if they would work well in oatmeal, too.  I thawed 10 cherries overnight in the fridge and then added them with a banana during the final cooking process of the oatmeal.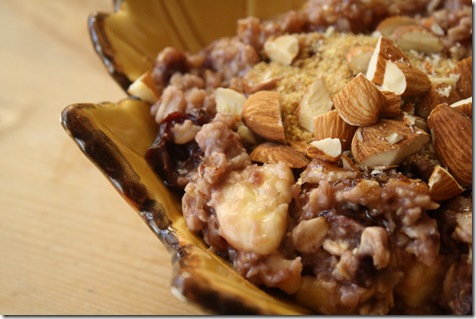 My oatmeal contained:
1/2 cup oatmeal
1/2 cup rice milk
1/2 cup water
1 sliced banana
10 thawed frozen cherries, chopped
Toppings;  flax, brown sugar, and almonds
Ah-maz-ing.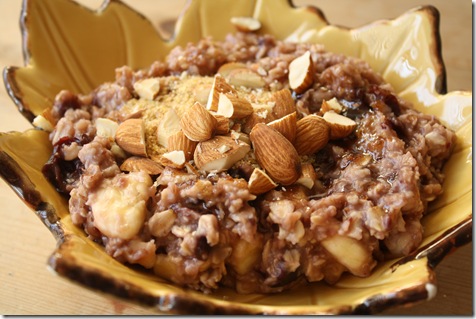 When Wieners Attack
I took this fun photo series of Maggie and James yesterday and thought I'd share.  The blog has been lacking in funny puppy photographs lately!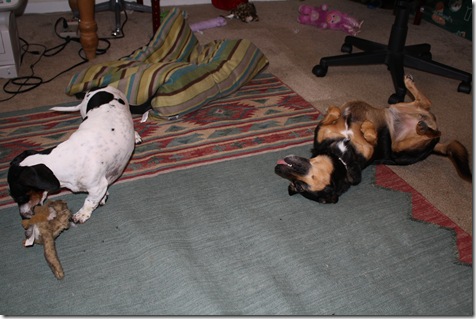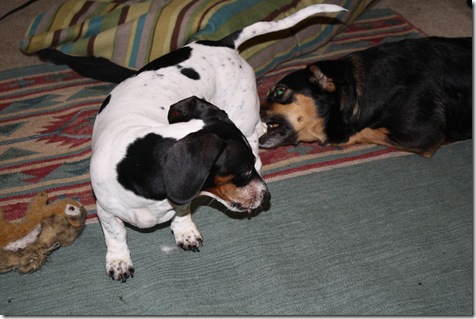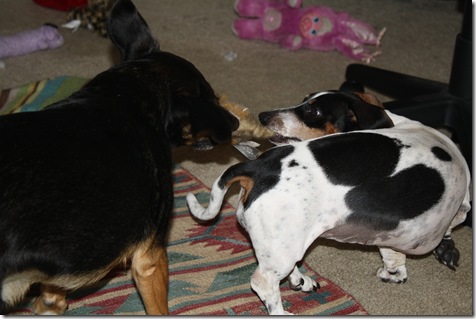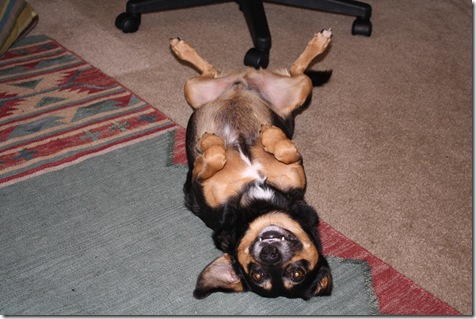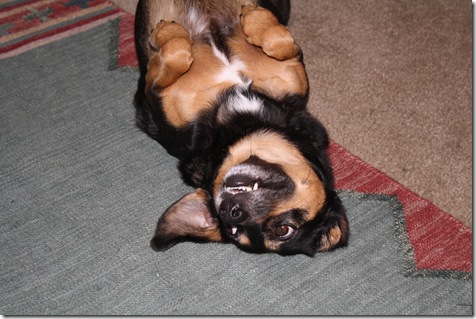 Haha.
I'm working like a madwoman all morning on my latest and greatest freelance article while the Husband crams for his board exam.  His board is TOMORROW!  It's on the Foundations of Chinese Medicine (AKA 2,000 years of theory and procedures).   Our plan is to work all morning and then take a break at the gym.  See you for a swim + run recap!