I survived my first Operation Beautiful speaking engagement – in fact, it went SO well!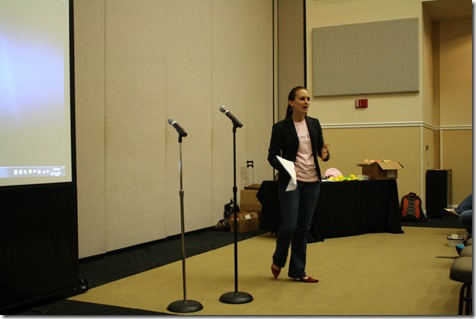 The event took place at University of Central Florida and more than 125 students attended!  It was so awesome to see such a large turn-out of women AND men who wanted to be there and discuss body image issues.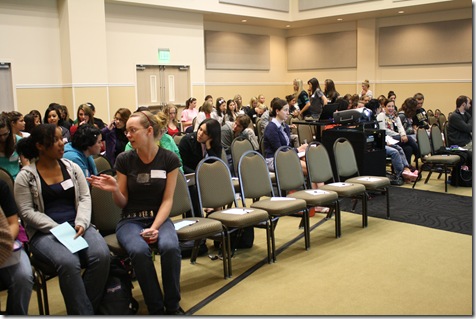 I arrived about 1 hour earlier to set up and talk with the representatives from the Wellness Center (who organized the event).  These woman were so POSITIVE, STRONG, and AWESOME.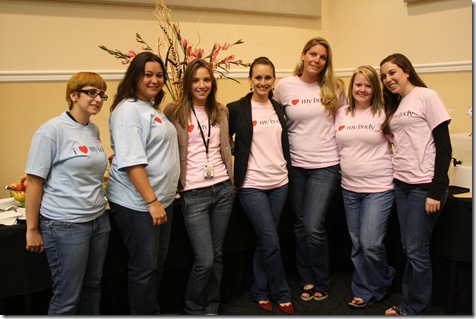 They made shirts for everyone that said "I Heart My Body," which were grabbed up by the students like hotcakes.  How cute is this?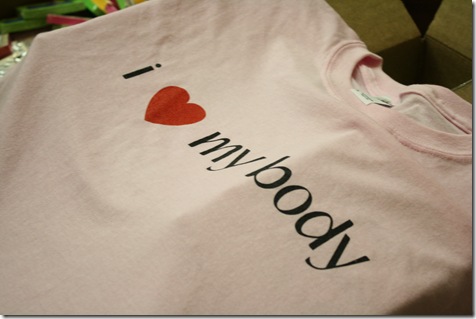 I was so happy to see Megan and Kelly in the audience, as well as a few blog readers!  It was really nice to have familiar faces supporting me… I wasn't very nervous as a result.  I felt super calm and excited to share my goals of ending Fat Talk.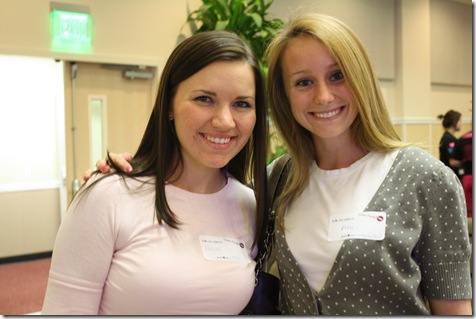 The presentation included the Operation Beautiful video, ice breaker games, discussions about photoshopping, vanity sizing, positive thinking, and more!  SO many people grabbed the mike and shared their thoughts… even the men! I think the exchange of ideas and experiences is so important.
I want to give a shout-out to the following companies, which provided PRIZES for the audience members.  These companies all employ excellent people who truly support and believe in the mission of Operation Beautiful.  You should support them, too!  🙂
This afternoon and evening's eats were kind of sporadic because I was at UCF from 6 to 9:30 PM and didn't have a chance to grab anything from the yummy buffet provided for the audience.
Around 3 PM, I had a Cherry Chocolate Bomb Green Monster, which Ryan created based on a recipe by Kristen!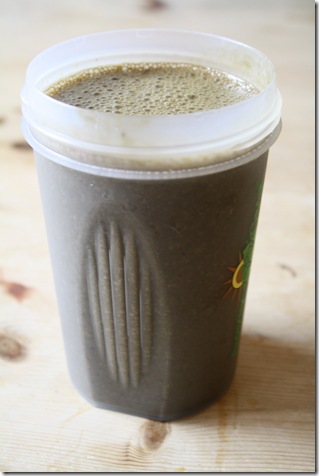 Expect to see this KILLER smoothie again!  It contained:
1 cup rice milk
15 frozen cherries
2 cups raw spinach
1 scoop Nesquik (I'm sure a healthier alternative would be better, but it's all we had)
1 banana
I also had 1/2 cup granola and Chobani pineapple around 5 PM: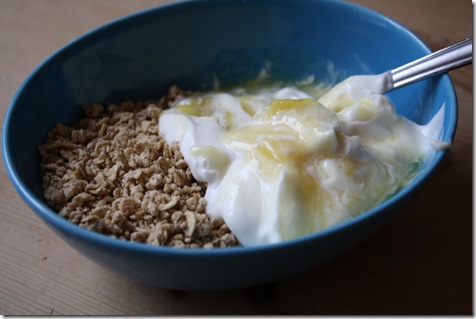 And when I got home from the presentation, I had three tiny pieces of spinach and mushroom pizza – this probably equaled 1.5 real slice.  The Husband made it before I got home; it was some sort of frozen pizza.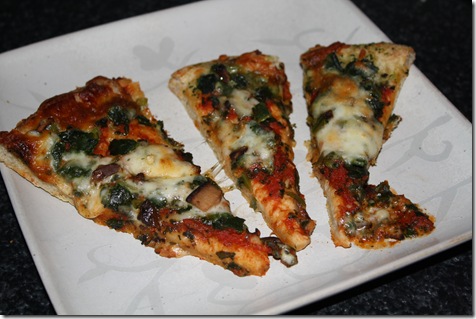 Whew!!! What a NIGHT! I am happy, but very drained.  Speaking in front of people is intense.
Have a WONDERFUL night!