Wetsuits are AWESOME.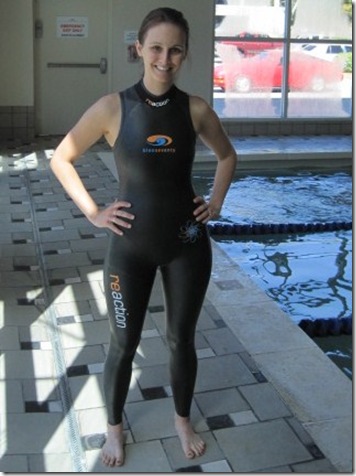 Imagine swimming with a flotation device all around your body – yup, that's a wetsuit!  And it kept me warm, of course.  :)  It was SO buoyant in the water, which made swimming so, so much easier.  Plus, I felt super professional.
I got my wetsuit courtesy of WetsuitRental.com, who shipped it over for me to test out on the blog.  It's about $40 to rent the wetsuit, and you can order a few weeks before your event, if you want.  It's due back the week after your event – so EASY!  I might invest in my own wetsuit if I get really into triathlons, but right now, renting from a site like WetsuitRental seems like the best option for a newbie like myself.
The skin-tight suit was HARD to get on, but easy to zip up because of a handy string in the back.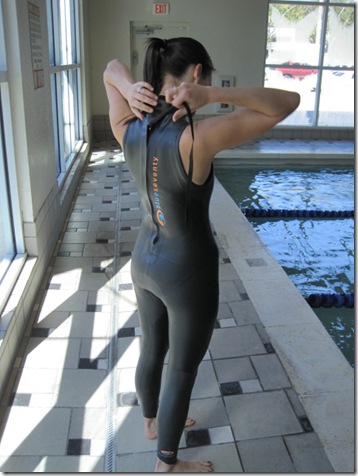 The wetsuit made swimming 1,500 meters a BREEZE.  In fact, I shaved 5 minutes off my normal time and finished in 30 minutes.  It did feel a little awkward at first, but I got use to it.  I definitely need to practice in open water still!
I won't use the suit in the pool for the rest of the time, but I wanted to get a feel for it today.
Before my swim, I had PB and jam toast: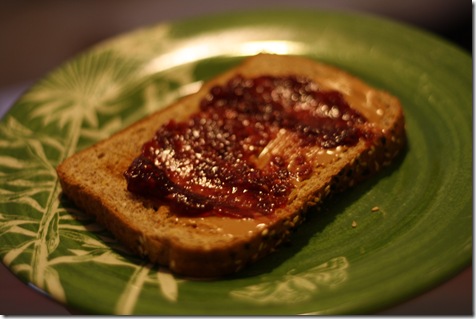 And after my swim, I ate a Glo Bar in the locker room: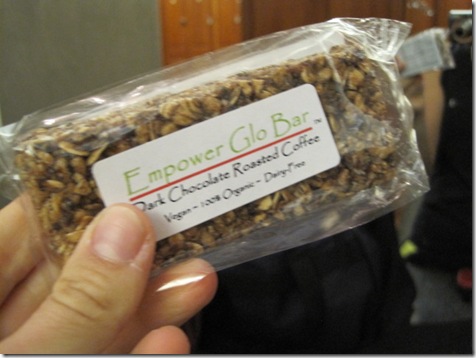 I hung out for about 5 minutes to let my stomach settle (I have a stomach of steel and can run with food in my stomach without issues.
I left the gym and did 5.0 miles outside.  Here's my stats:
Duration: 50 minutes EXACTLY
Distance: 5.0 miles
Mile 1: 10:01
Mile 2: 10:10
Mile 3: 10:27
Mile 4: 9:48
Mile 5: 9:33 (wahoo!)
And then I went BACK into the gym and did a little bit of the Intro to Iron Pumping Challenge workout.  I did three moves from the back and biceps day.  To be honest, I'm really not feeling strength training at all, and I'm struggling to stick to the program.  🙁
The Husband and I drove home, and I made us some grilled veggie sandwiches with a side of potato chips.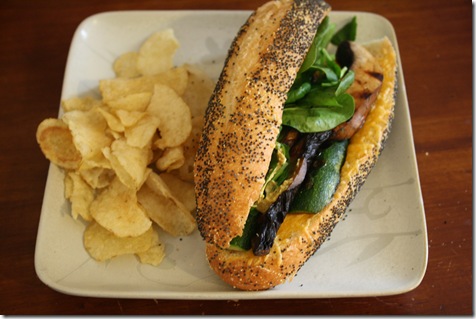 The sandwiches contained:
Grilled zucchini
Grilled mushrooms
Spinach
Cheddar Cheese
Mustard
And they were delicious!  🙂
Back to work I go!