YA! It's the weekend!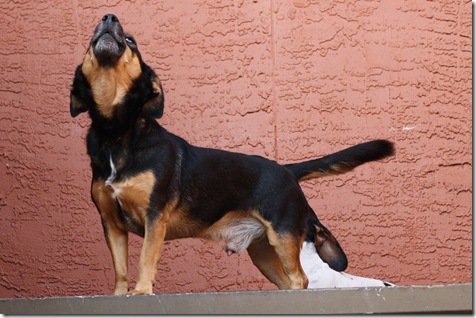 James is excited.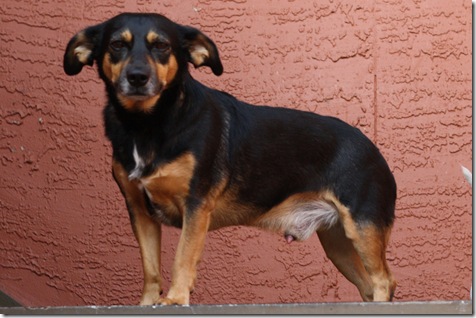 No really, he is.  🙂
My car is back from the shop (I was in an accident last Thursday).  It's as good as new now – AND I finalllly get to put my Marathon sticker on!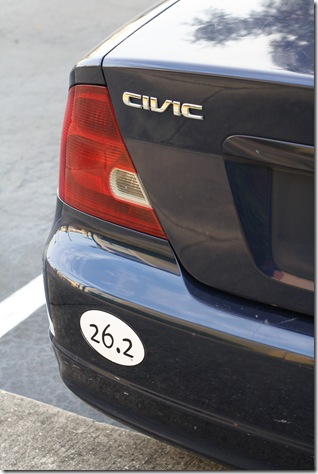 All, down to business:
Afternoon snacks included 1/2 a melon and Honey Nut Cheerios.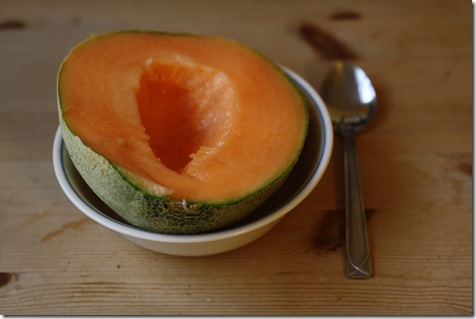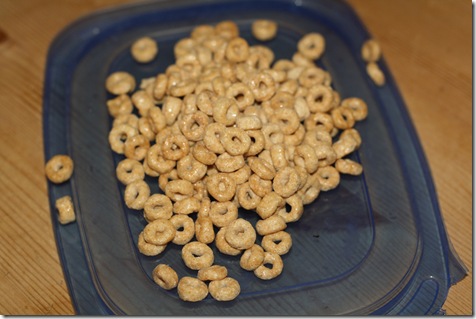 And dinner was 1.5 cups of brown rice with a little Alfredo sauce mixed in, with a side of roasted mushrooms, broccoli, parsnip, potatoes, and carrots.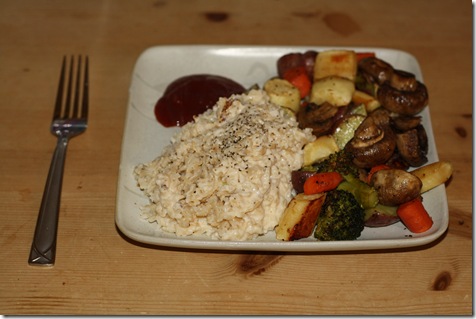 I am happy to say that I think I have learned to LIKE veggies.  It's all about finding a method (like roasting with EVOO and pepper) and a variety of good veggies.  I LOVE Potatoes. 🙂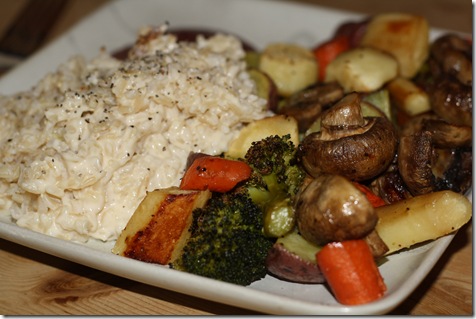 Well kids… tonight I am going bowling.  And drinking beer(s).  Maybe snagging a few French fries.  :)   I bet I break 100 this time!
Hope you're having a nice night, too.  🙂