Metaphorically speaking, of course.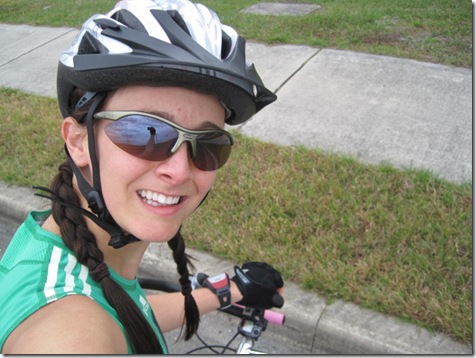 I had an AWESOME brick workout today – meaning I biked, transitioned, and ran.  I think they call them "bricks" because your legs feel like BRICKS when you start to run!  🙂
First up:  The bike! 
Distance: 12.15 miles
Duration: 53:21
Average Pace: 13.7
It is a really overcast today in Central Florida – perfect biking weather!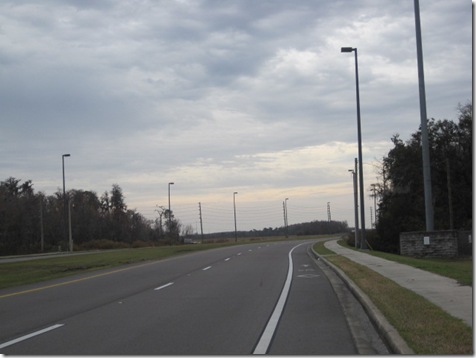 I spy with my little eye….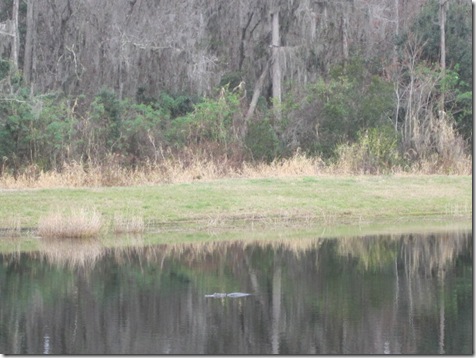 AN ALLIGATOR!  :) 
I came home and transitioned as fast as possible.  I know from my previous triathlon experiences that transitions are very, very important.  You have to practice transitioning!
I carried my bike up the stairs, put on my knee sleeves, got my iPod, refilled my water bottle, and used the bathroom in 3 minutes.  Running in bike shorts is awkward, but I guess I should get used to it!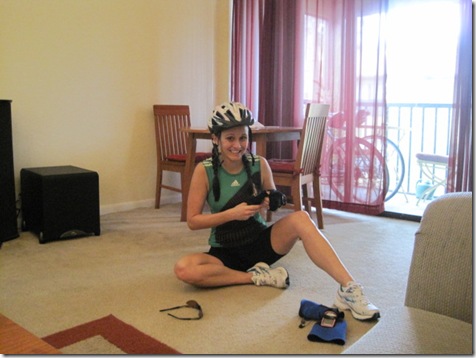 My legs felt TERRIBLE for the first mile – kind of like they weren't attached to my body.  But I loosened up quickly and managed to run a KILLER 5K!  I think this is one of my fastest non-race 5K's in a long time.
Distance: 5K (3.1 miles)
Duration: 26:34
Mile 1: 8:54
Mile 2: 8:49
Mile 3: 8:08
Mile 3.1: 45 seconds
'Twas a wonderful workout!  Triathlon, here I come!
Pre-workout breakfast was banana oatmeal (1/2 cup oatmeal, 1/2 cup rice milk, 1/2 cup water, 1 sliced banana, and cinnamon, brown sugar, flax, and almonds on top):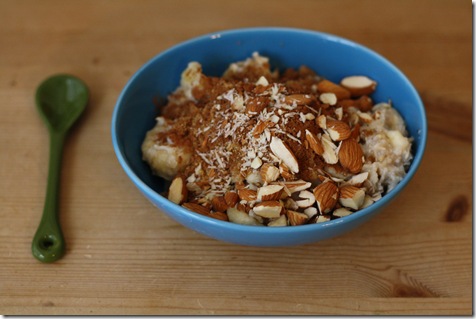 Post-workout lunch: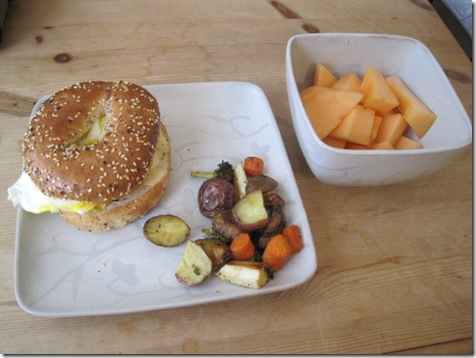 An egg and cheese sandwich with leftover roasted veggies and a melon.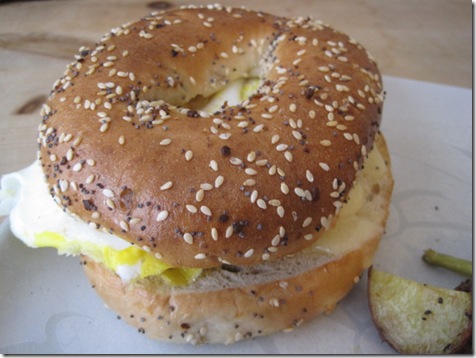 Off to seize my Saturday!
Have you done a triathlon? Do you have any desire to be a triathlete?  Any IRONMEN or IRONWOMEN out there?