I'll miss Lauren.  🙁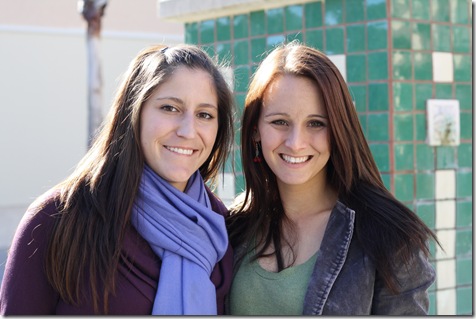 It was nice to see my college buddy… I hope we don't go a YEAR without seeing each other next time!  She is lovely.  🙂
Before I dropped off Lauren, we went to the outlet malls just to walk around.  We checked out Lululemon.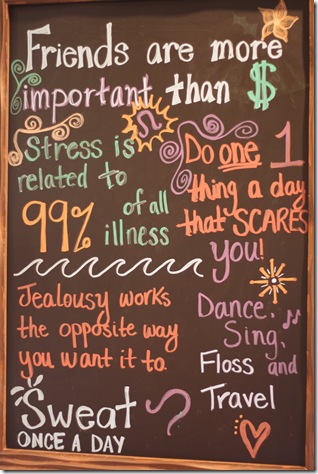 All so true. 🙂
And we grabbed a bite at Starbucks: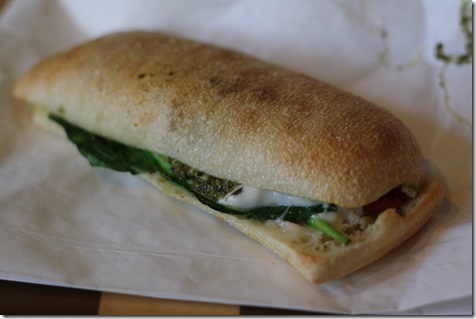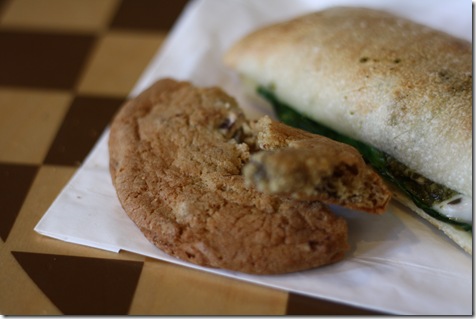 I ordered a cheese and tomato melt, and we split a chocolate chip cookie.  I was pretty surprised how yummy the Starbucks sandwiches were!
I dropped off Lauren at the airport, came home, iced my ankle (its sore), and got some work done.  Speaking of my ankle,… I thought I was fine (my muscles are great!), but my foot does hurt.  My approach to the first sign of injury is to step back or eliminate irritating activities, ice the area, and elevate.  Better to be safe than sorry.  I like to take precautions!
In other news, I am embracing post-marathon hunger, and  decided I just wanted to snack and graze my way through dinner.  My body wanted CARBS and making veggies seemed unappealing.  Even food bloggers get lazy.  😉
I had…  Pumpkin Yogurt and an orange: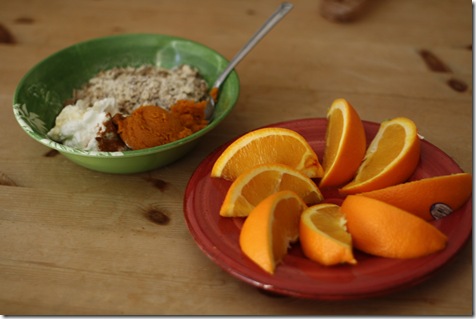 If you have not tried Pumpkin Yogurt yet, you MUST!
"Dinner" consisted of chips: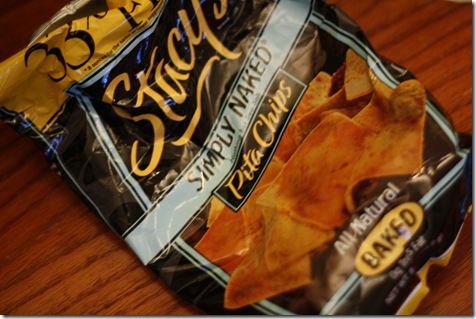 A wonderful Blueberry-Pecan cereal from Costco: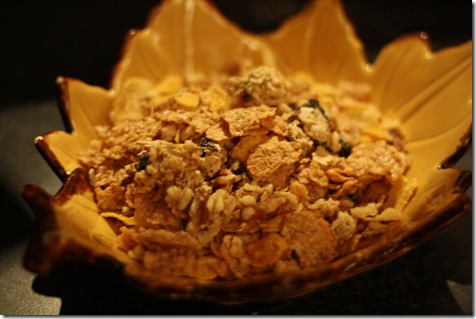 And this AMAZING ice cream bar.  Which was insanely rich!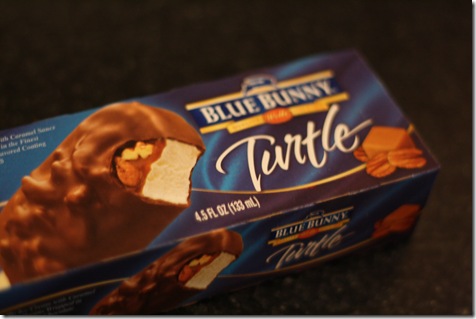 Tomorrow, I go back to the grind.  :)  I have a lot of work piling up on my desk, and now that my friends and family are gone, I cannot ignore it any longer! 
I also need to take my bike to the shop.  Remember when I crashed it in November?  Time to get those gears fixed.  🙂 Looks like I might be focusing on riding again sooner rather than later!
Gonna go grab Maggie and James and cuddle – I'm pretty sleepy (and it's only 8:10!).  Is it too early for bed?