I'm off to celebrate James's 4th Birthday!  He's a big boy now!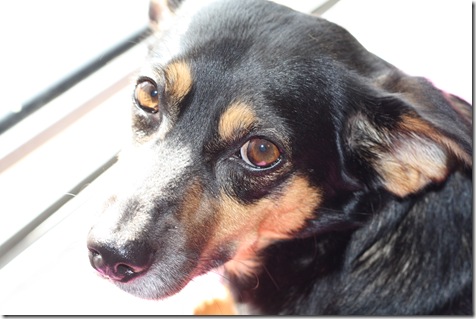 In fact, he's such a big boy that Meghann and I are taking him to the bar with us.  Yes, really! :)  The Orlando Brewing Company, Orlando's organic brewer, allows pets in the tasting room on Sunday afternoons.  Meghann is bringing her pup, too.  Maggie, however, is staying at home because I can't handle both James and her at once in public spaces.
I ate lunch at home to save some money: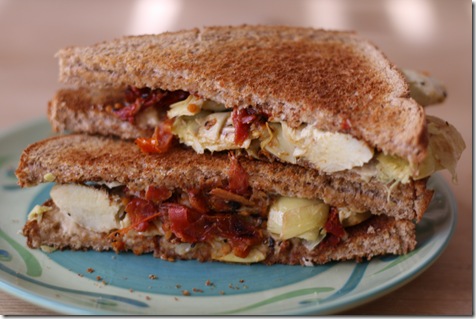 I made a delicious hummus, roasted sundried tomato, and artichoke heart sammie.  I've found that the key to the tomato and artichoke hearts (which are packed in olive oil) is to rinse them under tap water, press with a paper towel, and then throw into a hot wok for a few minutes. 
And an orange: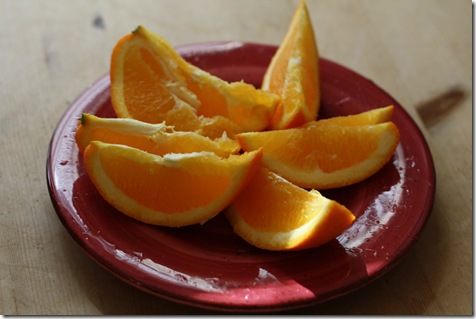 I've got about an hour before James and I are meeting Meghann at the bar, so I might have another snack soon.
Are you a fan of beer?  I (obviously) love beer.  I prefer beer over wine or spirits.  My favorite types of beer include:
Blue Moon
Killian's
Sam Adam's Winter Lager
Hoegaarden
Red Stripe
Sol
As you can see, I like all types of beer – dark, light, wheat, tropical, wintery.  I am an equal opportunity beer drinker.  :)  The only beers I do not like are Miller Light, Bud Light, or Anything Light.  Ew.
What's your favorite brand of beer?