As I wrote earlier, I worked all morning so that I could go out tonight… party like it's Friday!  🙂
Before leaving, I had Pumpkin Yogurt and granola.  I'm sure you can visualize since I eat it every day!  Then, I met Meghann at Orlando Brewing Company for Brews and Barks night.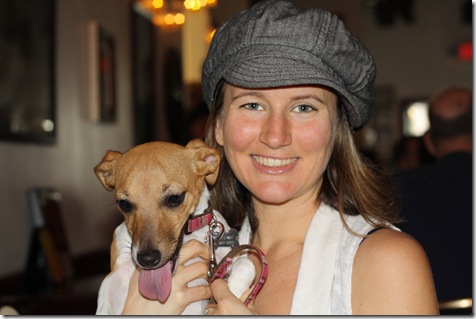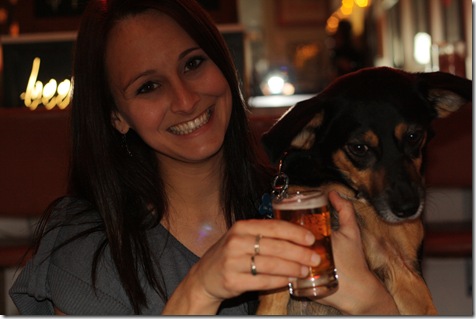 Meghann and I split this taster, and then I got another pint.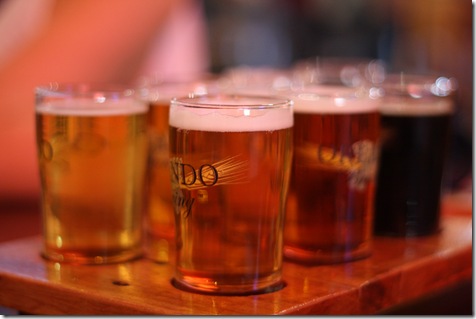 Liquid courage = singing with the band.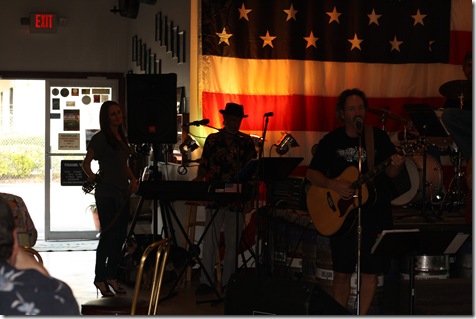 James had a really good time!  It was neat to be able to bring my dog to the bar.  He sat in the stool next to me the entire time and was very well-behaved.  He even got a piece of birthday cake (he turned 4 on Friday) – I had a few bites, too!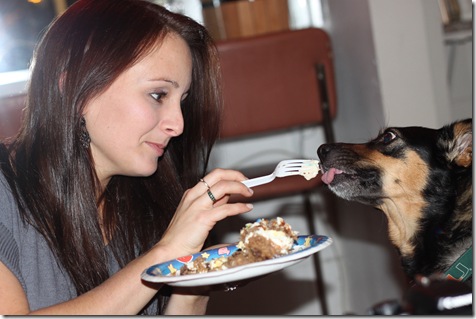 Happy Birthday, James!  🙂
Then, my sister and brother-in-law came over and we all decided to go out.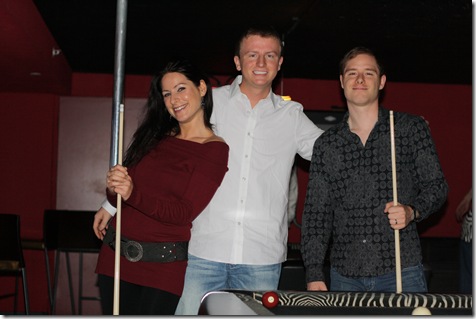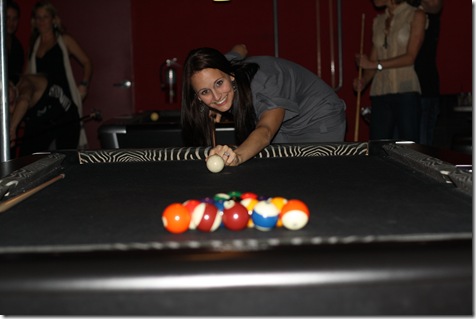 We also stopped at the wine bar.  I ordered the Ladies' Choice of wine.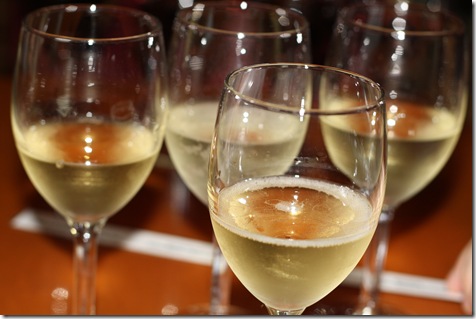 And the table split a bunch of eats, like:
Toast with hummus, sun dried tomato spread, and olives: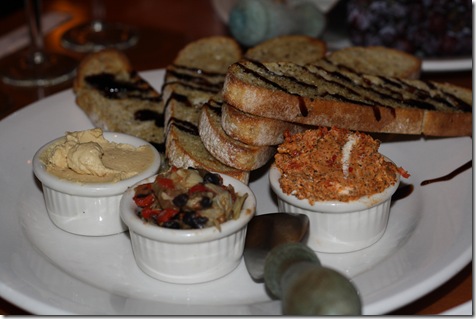 And a veggie flatbread: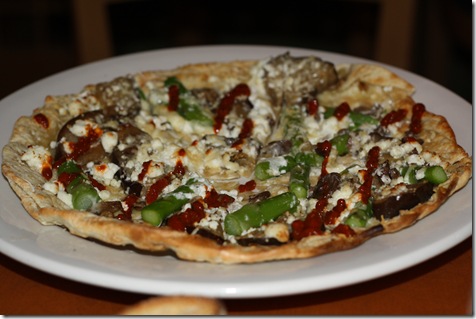 And cheese, crackers, and grapes.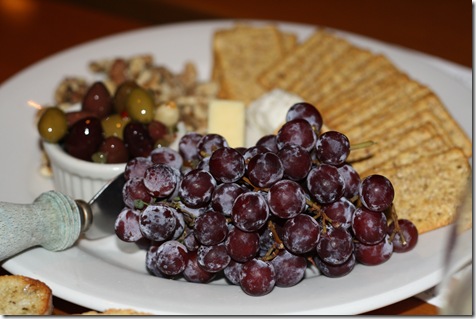 I had a little of everything. The Lake Eola Wine Company is the best! Great wine and great food.
And now…. bed is calling name!  Good night.