For the last 2.5 months, I've felt this overwhelming sense of guilt about the dogs – I hardly EVER took them to the park and often neglected to take them for long walks when I was in the throes of book writing.
Now that my schedule is (temporarily) a little lighter, I thought I'd make it up to the pups, especially James: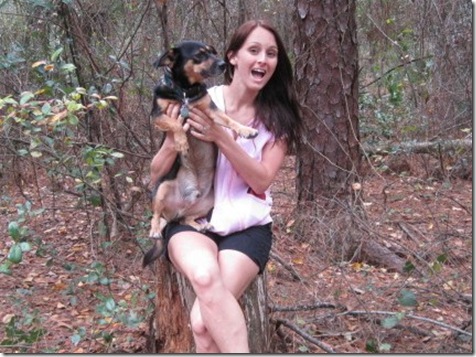 Maggie likes to be outside, but not half as much as James. 
James is like a real dog!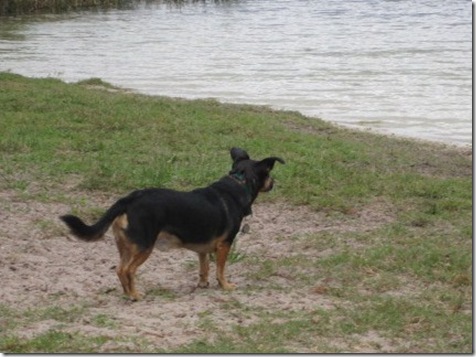 And Maggie wears clothing and flattens herself to the ground when other dogs come over.  Enough said.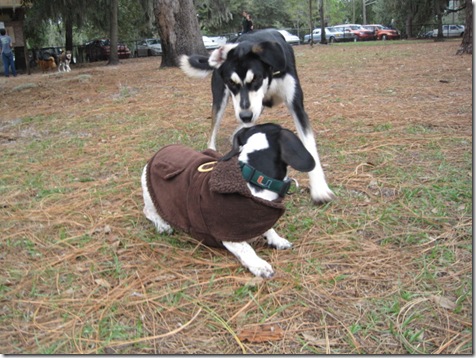 The Husband and I took the dogs to this great dog park that includes a HUGE lake and a forest with a maze of trails.  The dogs LOVE running through the forest.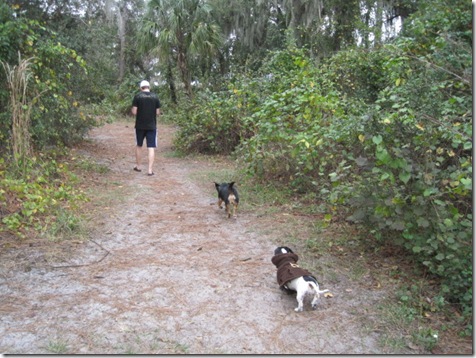 But they don't like the water.  I'm glad I don't have a doggie that dives into lakes – more messy!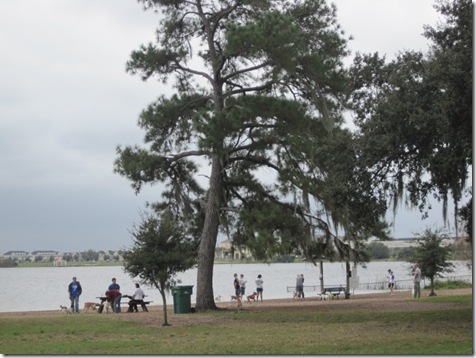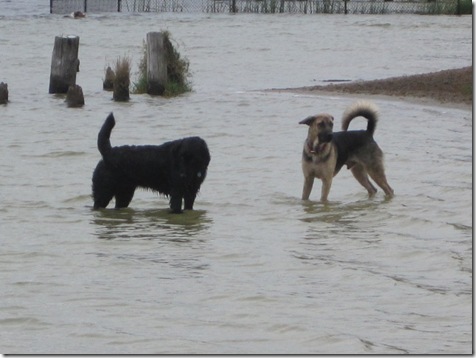 The Husband is diligently studying for his Medical Board exams right now.  He even brought material to the park and walked around with his nose in his papers.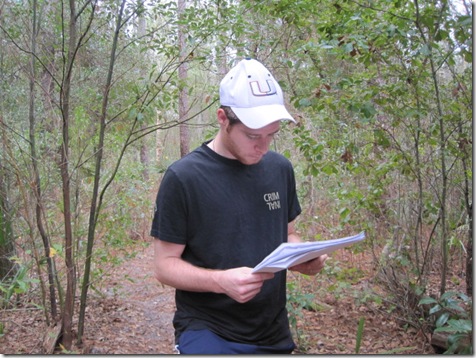 I thought my legs were 100% from the 22.0 miler I did yesterday, but let me tell you – my legs started to ache after walking around the forest and the park for about an hour.  And I felt worn out very quickly.  I am definitely still recovering!
Before we left for the dog park, I had leftover stir fry from last night: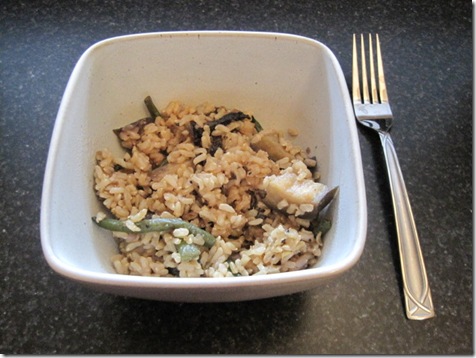 And afterwards, we stopped at Coldstone, and I finally got my post-long run ice cream fix: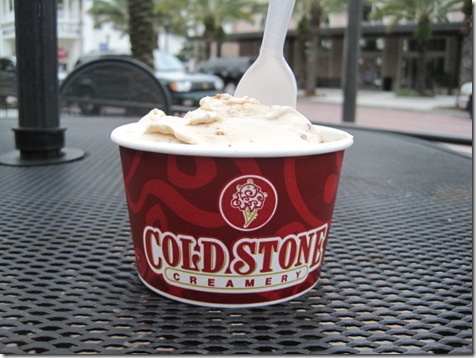 More studying on behalf of the Husband ensued: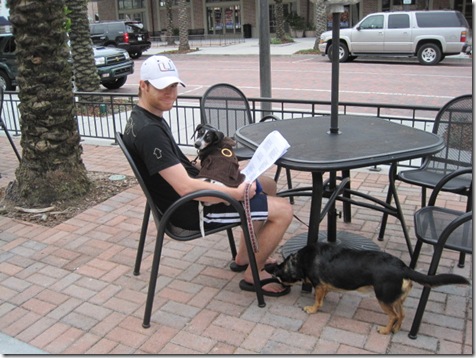 Keep your fingers crossed that he passes!
What's the hardest exam you've ever taken?  I thought the GRE exam (to get into graduate school) was extremely challenging, but my Chemistry final this summer was a killer.  I walked out in tears – it was THAT hard!