I am this close to finishing the Food Chapter of Operation Beautiful.  The Food Chapter discusses three topics:  fad diets, eating in moderation, and eating disorders.  Not surprisingly, its working out to be the longest chapter in the book.  I have another 5 hours to do before it's done.
Wine helped, too: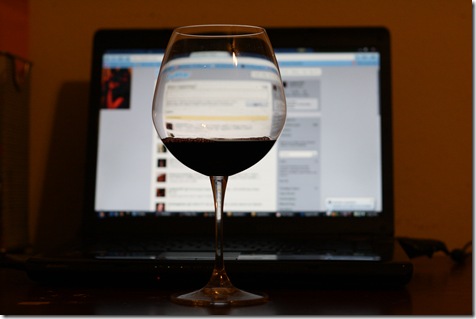 I ended up slacking off today!  The Husband and I had one of those excellent afternoons when you just lay in bed, lazily talking and snoozing.  It was great.  I need to do nothing more often.  It's so liberating.
I woke up around 5:30 and ate a huge snack, which ruined my dinner: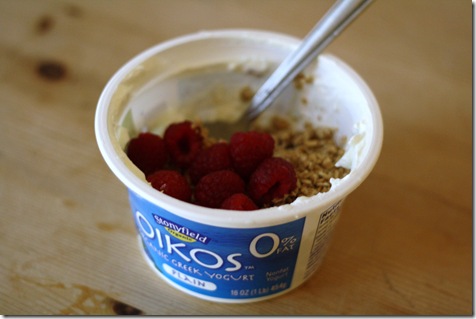 I had granola + Greek yogurt + raspberries, times two.  :)  I went back for a refill.  I just LOVEEEEEEEEEEEE yogurt. 
As a result, my appetite was pretty ruined for a legitimate dinner.  I snacked on carrots and peanut butter around 8:30: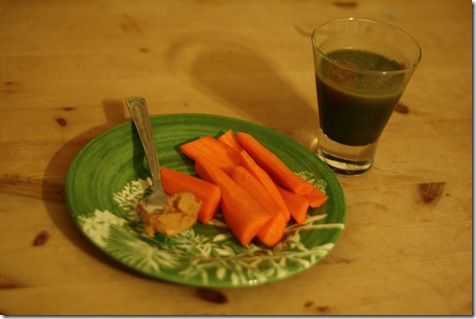 As well as a shot of wheatgrass: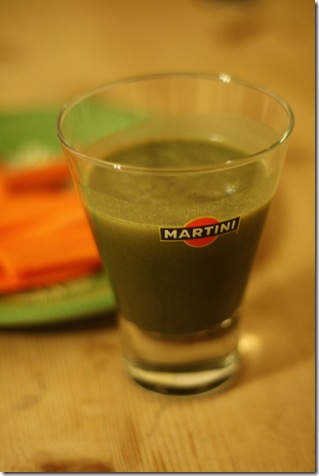 I shared my carrots with Maggie and James.  Those furbabies just love their carrots!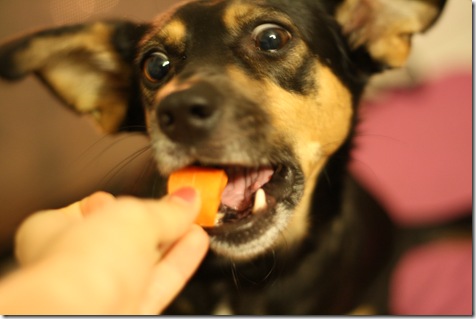 Crazy eyes: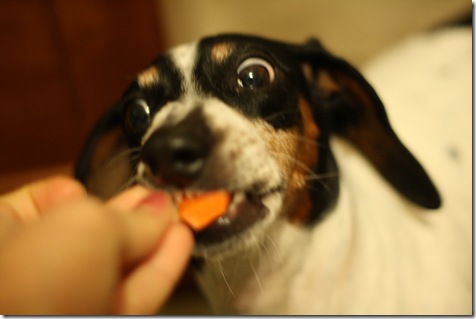 Off to watch some television – more wine may be in order.  My plans for tomorrow include:
Yoga Sculpt in the morning
Last Healthy Tailgate of the season!  🙁
Writing?  Maybe.  Let's hope so!
Have a nice Friday!