Good afternoon!
I never got hungry for a big dinner last night – my Thanksgiving lunch was simply too big!  I ended up eating Sweet Potato and Black Bean Balls rolled in flax with a side of broc: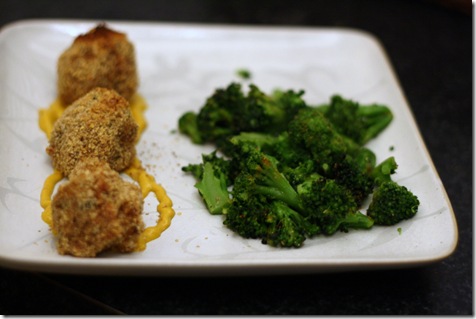 These balls are really easy to make and taste delicious.  Simply mix mashed sweet potato, black beans, and salsa together, and then roll in flax.  Bake at 400 for 15 minutes and serve with mustard.  Yum!
Plus, a Clementine: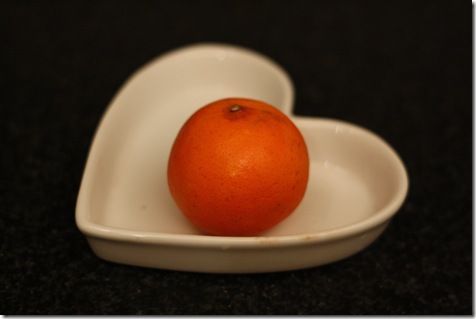 This morning,  my dad, the Husband, and I decided to go for a bike ride.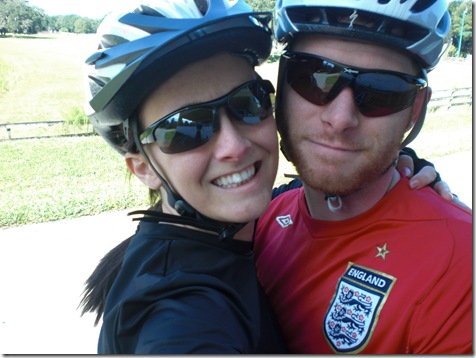 Before we left, we all had a bowl of cereal.  Mine was with rice milk: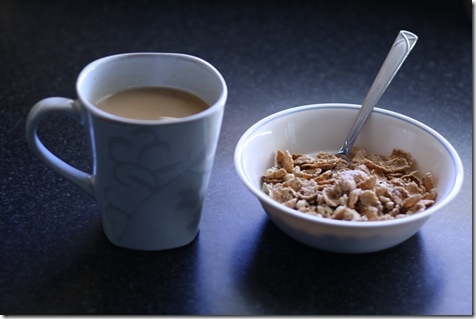 We drove to a nearby travel to ride.  It's nice to ride on a trail instead of the side of the road for once!  🙂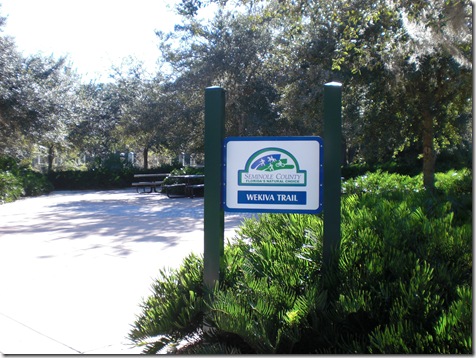 My dad always gets stares with his weird tricycle (he has shoulder problems and this style of bikes is easier for him to ride):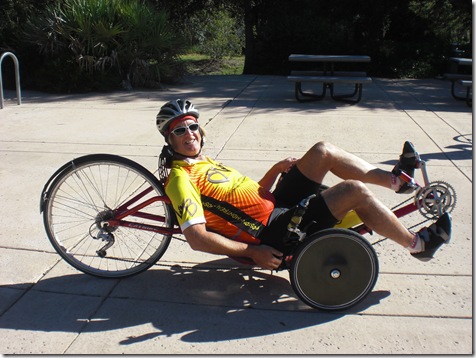 We did 15.0 miles at an easy pace.  It was SO cold outside! I think it's in the mid-60's here, and trust me – for a Floridian on a bike, that is COLD!  I wore long sleeves, but the wind cut right through me.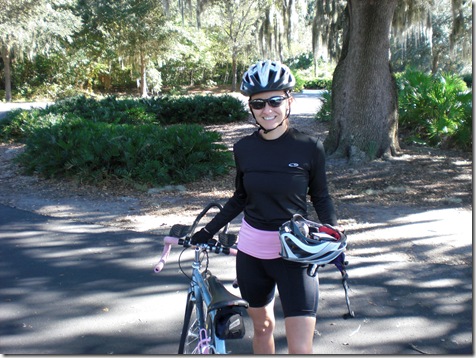 Poor Husband was shivering the entire time!  Brrrr….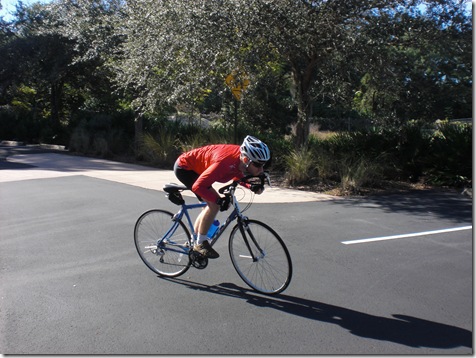 At the halfway mark, there is a cute little shopping area right next to the trail, so we stopped for coffee.  Somehow, my dad talked the counter lady into giving us three cups of free coffee (no one had a wallet)!  He is a miracle worker.  😉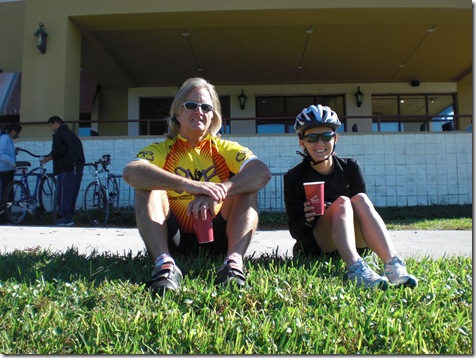 Chug, chug, chug!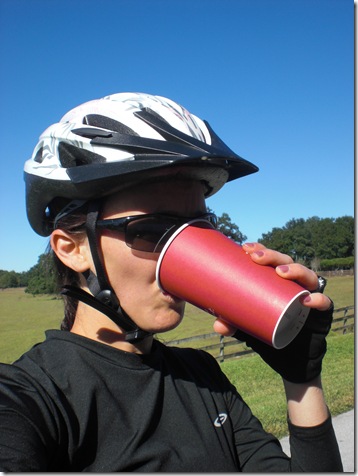 Around Mile 11.0, I ran my bike off the side of the trail.  I'm not sure WHY I insist on riding so close to the edge, especially when its caused me to wreck TWICE now.  My wheel caught on the edge, and I flipped over my handlebars! 
I've found that the key to not injuring yourself in an accident is to just accept the fall.  You run into trouble when you tense up and try to break your fall with your hands.  I kind of just rolled off my side and only ended up with a few lovely scraps. 
The Husband broke too fast when I flipped, and he fell down, too!  I was really relieved he was OK – I'd feel so bad if my poor cycling injured someone else.
My bike was damaged in the wreck, and we had to take off the big wheel so I could ride it back to the trailhead.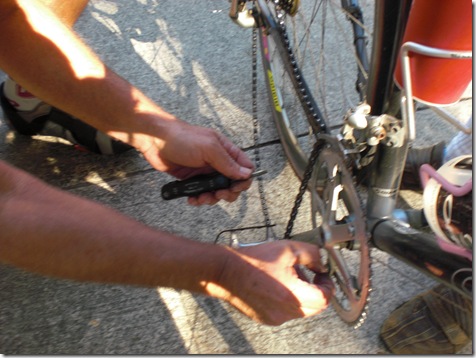 Guess I'm due for a visit to the bike shop!  🙁
After hobbling back to the trailhead and driving home, the Husband made lunch. He made veggie burgers with cheese: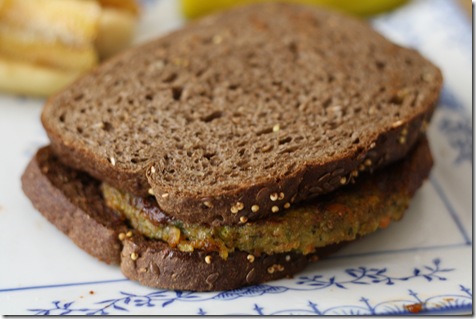 And he made stir-fry bananas, which he coated in agave nectar before cooking: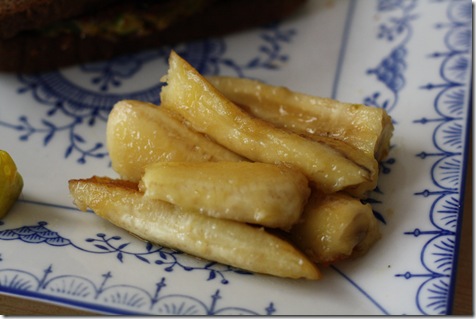 So delicious!  My husband is a genius.  🙂
Off to get some work done – what are you going to do today?  Did you participate in the post-Thanksgiving shopping madness?  I just can't stand to go to the malls today!