Good afternoon!  I have had quite the morning – the book is coming along nicely; however, I am officially a day behind on my self-imposed schedule.  So, I need to buckle down and finish the Food Chapter today!
It has been POURING all day!  I love it.  Rain makes me happy.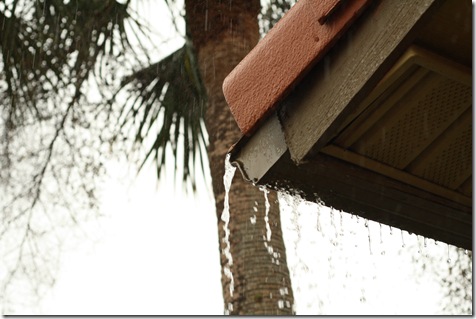 I broke for lunch around 11 AM.  I'm such an early eater!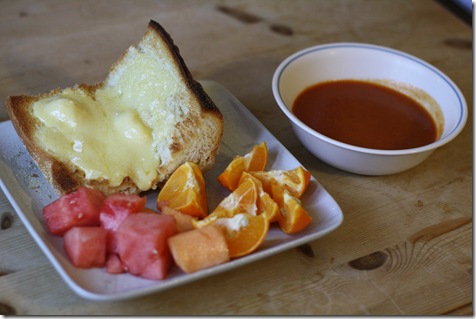 I made a French Bread and cheese sammie (same kind as this AM) with fruit and 1 cup of tomato soup.  Perfect lunch for a rainy day!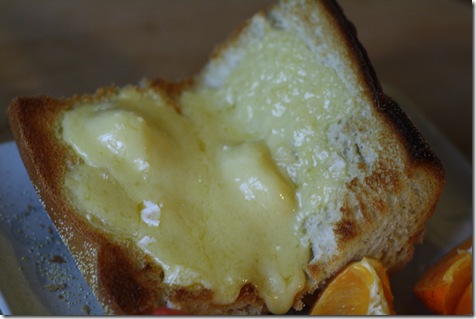 Oh, by the way, my hair turned out nice.  It's really dark (it looked black in the shower!), but that's kind of what I was going for.  :)   I'm a huge fan of dying my hair at home – it's $9 (as opposed to $50+) and if you're just trying to go darker, it's so easy.  I wouldn't recommend going lighter at home – I've tried that and ended up orange.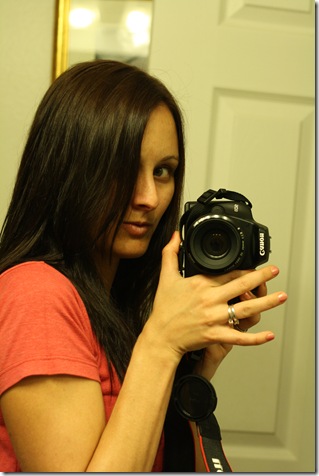 After lunch, I drove to Ryan's house because I'm on fur-baby watch for her.  She's out of town for the holidays, and I'm feeding her kitty Harvey and keeping him company.  I wish I could bring Harvey to my house, but James likes to eat small, furry things that resemble squirrels.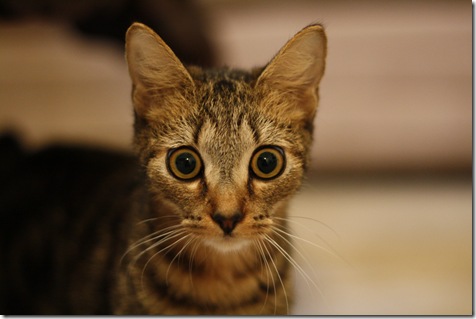 Squirrel-like.
Maggie, however, likes cats, so I brought her with me to help entertain Harvey.  She was a little nervous at first but warmed right up!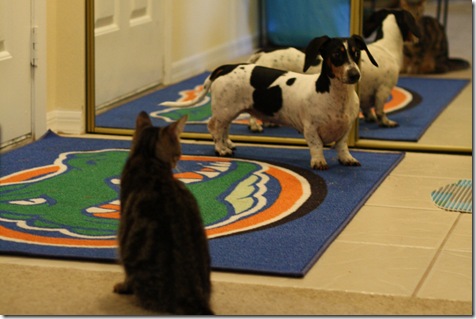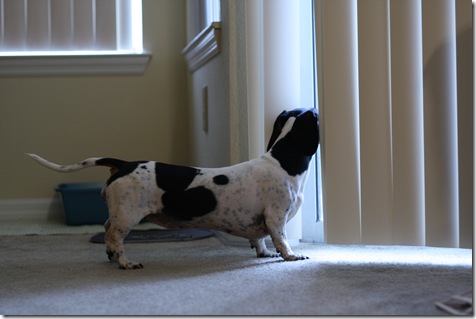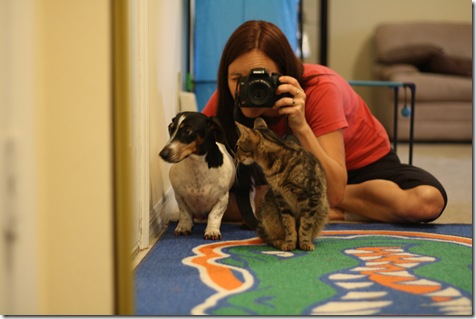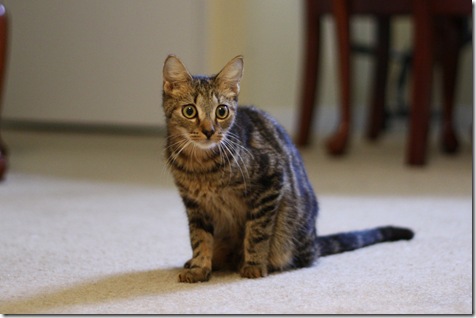 I love how all pet owners leave instruction lists that are multiple pages long.  It always makes me laugh!  We do it, too, when we leave the doggies with friends.  I think Ryan was worried that Harvey would be lonely, but he seems fine to me.  I think the excitement of suddenly having a stranger (me) and a dog (Maggie) enter his space was enough to keep him satisfied for the day!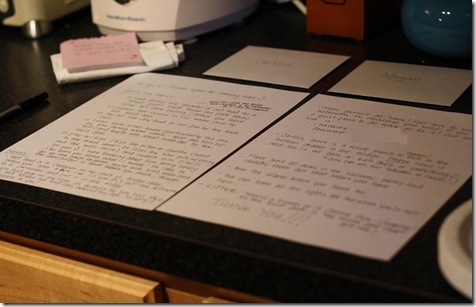 Back to work I go!