My favorite type of weather is chilly and foggy – you know when the air seems heavy with water, like it might rain any moment?  Love it.  It's like that right now in Central Florida, and I was so happy to go for a run.
First, I had a mini breakfast with the Husband.  We had couple's wheatgrass shots: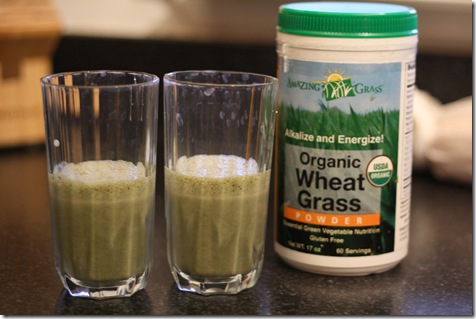 And I had a small piece of French bread with melted cheese: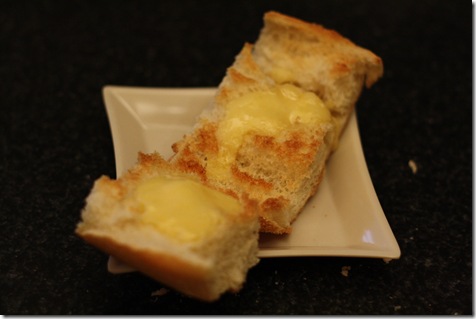 This cheese is AMAZING.  The Husband picked it out (those British boys know their cheese) from Costco's wonderful cheese selection.  I could live on cheese. Obviously.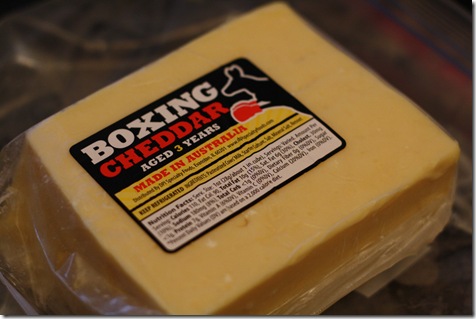 This was my first run since my surgery on Monday, so I was a little cautious in terms of distance and speed.  I knew within the first mile that I was going to be fine, so after that I just tried to enjoy the wonderful weather:
Distance: 3.5 miles
Duration: 32:53
Average Pace: 9:24
I've noticed that my average pace has slowly dropped from 10:00/miles to 9:30/mile over the last two months!
I jammed to this awesome playlist:
Post-run breakfast #2: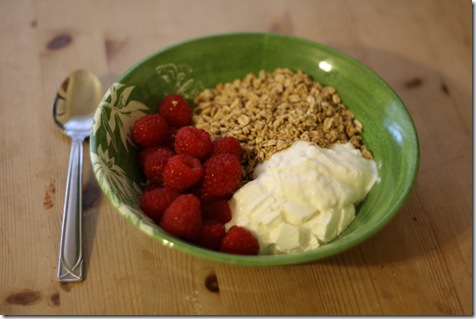 Oikos Greek yogurt, raspberries, and Harvest granola.  Yum.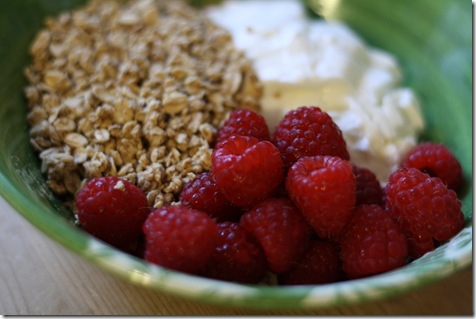 I'm currently dying my hair.  New Moon motivated me to go a little darker – I love the look of long, dark hair.  Brunettes have fun, too! :)  Here's my current color: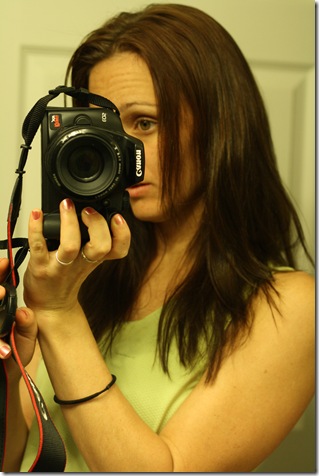 Please excuse the bed-head.  🙂
Thanksgiving Plans
Tomorrow is American Thanksgiving Day, one of my favorite holidays (Christmas is #1).  I'm excited, but we don't have big plans.  We're driving about 1 hour south tomorrow to see my dad's side of the family.  I have the best husband in the world, as he agreed to do 2 years in a row with my family. Thanks, Husband. 
Blogging will be on a normal schedule for me, so if you'd like to escape your own family and read some blogs, mine will be here!  :) 
I'm on duty to make Green Bean Casserole this year.  What are you making for your celebration?