Take a glance at my Race Recaps page, and it's instantly obvious that I love to race.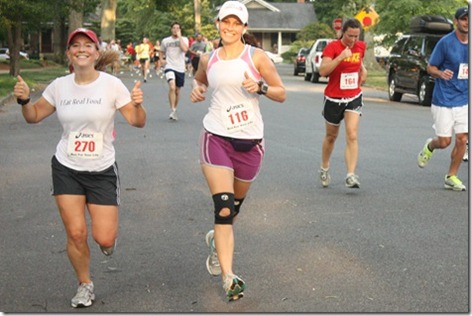 If you're thinking, "But I'm not good enough to race!" STOP!  You are good enough to race.  You don't have to win.  I'm not the fastest girl in the pack, or the strongest swimmer, and I'm certainly not the steadiest on the bike, but I still love to race.  I have literally been the last person out a lake during a triathlon and the first female across the finish line at a 5K.  Both races were equally exciting and motivating. 
Racing isn't about winning.  Racing is about experiencing. 
The most important part of a positive race experience (besides training, of course) is choosing the 'right' race.  There are many, many different types of races out there, and each has a unique atmosphere.  There are benefits and drawbacks to every kind of race, and I think the key to selecting the 'right' race is to pick one that suites your tastes and desires.
Here's my step-by-step guide to selecting your next (or first) race:
STEP 1:  Decide your race type and distance.
Running races usually come in the following distances: 5K (3.1 miles), 10K (6.2 miles), 15K (9.3 miles), Half Marathon (13.1 miles), Marathon (26.2 miles), and Ultras (more than 26.2 miles).  There are sometimes in-between distances, like 5 milers.  
While I'm only going to discuss running races for purposes of simplicity, there also lots of other ways to race, too!  Bike races usually come in Metric Century (100K or 62 miles) or Century (100 miles) distances.  Multi-sport events include triathlons and adventure races.  Triathlons involve a swim, bike, and run leg, and adventure races can be pretty much anything, but often involve watersports, trail running, mountain biking, etc.  There are also triathlon-style events that only feature swimming and biking, running and biking, or swimming and running.  For a breakdown of common triathlon distances, check out this post.
If you're a new racer, a 5K or a 10K is a good place to start (my first race was a 10K).  While plenty of people sign up for a marathon as their first race, I think this can feel very overwhelming.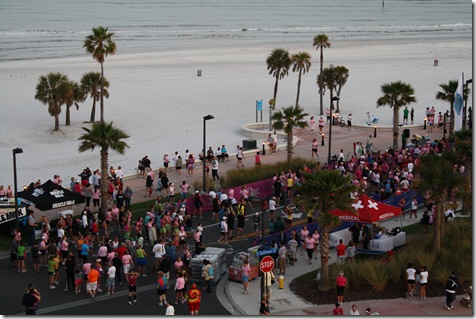 STEP 2:  Decide the terrain.
Next up, you'll want to decide if you want to run a road race or a trail race.  Road races are usually larger and feature better volunteer and spectator support.  They are often usually more expensive.  Trail races are more relaxed, cheaper, and less supported.  Your times will generally be slower on a trail race than a road race, which is important to consider if you're gunning for a personal record.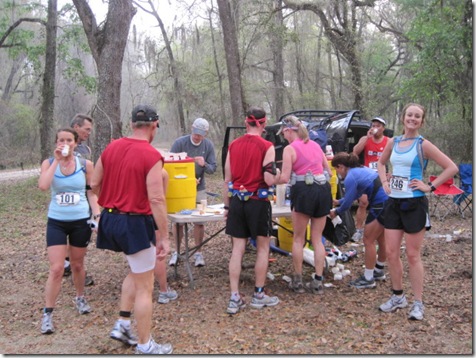 STEP 3:  Determine the necessary training time.
Training time varies from person to person, but here's a pretty good guide:
Once you know the race distance you'd like to do and how long it will take to train, you can calculate what month you'd like to race in.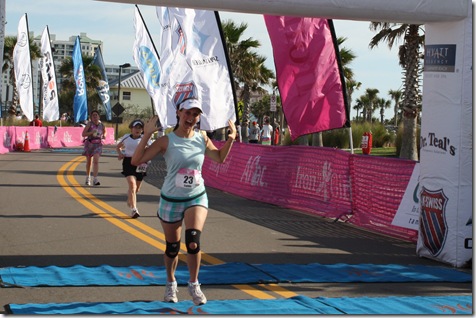 STEP 4:  Factor in commitments and weather.
In addition, you'll want to think about what commitments you have coming up.  For example, is work extra crazy right now?  Probably not the ideal time to train for a marathon – check out 10Ks or Halves instead.  Also, consider the time of year you'll be racing.  Longer races aren't usually offered during the hottest months and are non-existent during the worst part of winter.  If you're looking to do a marathon, time it around spring or fall (of course, yes, this means you'll be training in less-than-ideal weather, but that's just the way it is!).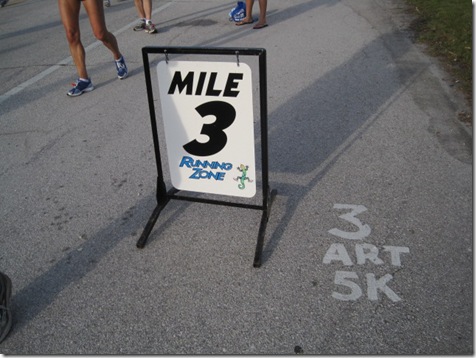 STEP 5:  Search for races.
Finally – it's time to search for races that fit your criteria.  I recommend Active.com, Runner's World, Running the USA, and Cool Running. 
When searching for races, you'll want to consider several things:
Do you want a big race or a small race?  Big races are fun because they are organized and energetic.  Small races are awesome because they are cheaper and race day is less hectic (no parking issues, etc).  I've ran a marathon with 17,000 other people and one with 500 other people.  Honestly, I preferred the 500-person race!  I think it really just depends on your personality. 
Are you willing to travel?  Traveling for races is very fun, but it can get expensive.  You'll need to factor in the cost of driving/flying, eating, and a hotel in addition to the entry fee.  Also, if you travel, you will be out of your 'routine,' which isn't always a good thing right before a race.  I flew across the country for a Century bike race, and while it was very fun, the entire process was exhausting.  I'm not a fan of traveling for races; some people love to use racing as an excuse to see other parts of the country or the world.  I'd rather relax on my vacation.
What is the elevation profile like?  Definitely check out the course map and elevation profile, if available.  You will want to know ahead of time if the course is SUPER hilly.  You can also figure this out by reading the course description on the race's official website.  Elevation changes aren't necessarily a bad thing, but again – you'll want to be informed before you sign up.  Surprises suck.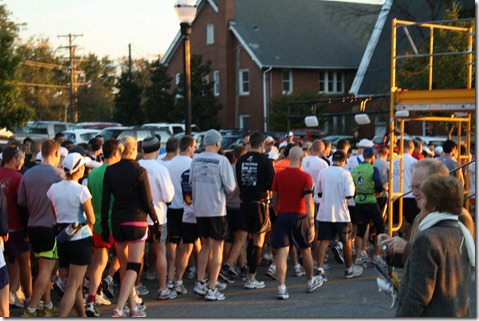 STEP 6:  Search for race reviews.
Lastly, Google the race name + "race recap" to pull up bloggers' reviews.  You can also check out the lovely site Racevine.com, which recaps many larger races.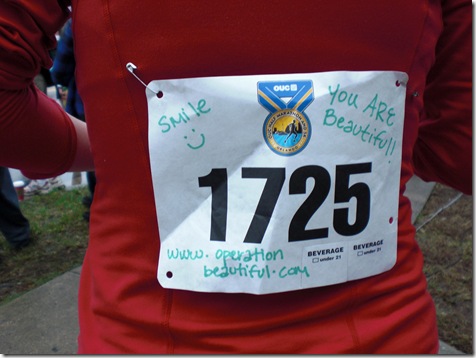 STEP 7:  SIGN UP!
Commit!  Sign up!  Pay that race entry fee!  There is nothing like shelling out $75 for a race to get you motivated.  Print out your confirmation and tape it to your fridge, right next to your training plan. 
On that note… I've signed up for my next race! I'm doing the Amica 19.7 Sprint Triathlon on July 17.   The course is similar to the sprint triathlon I just completed, so I'm hoping to beat my time.  Ready, set, RACE!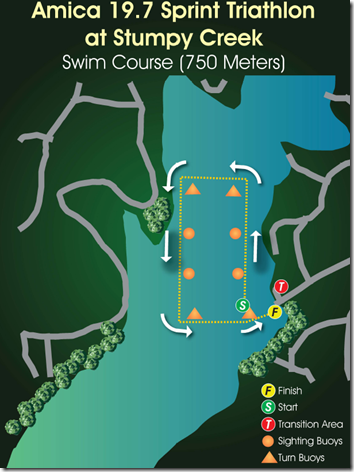 How do you select races?  What races are you eyeing?