Hi and Happy Thursday!
First of all, I have a MILLION Books a Week to review for you. Okay – not a million. If I had a million, I would be far past done with Book a Week! But I do have a few completed books that have been gathering dust on my nightstand, and I owe you reviews. So – stay tuned for that.
For now… let's talk about CHOCOLATE.
I have been making "homemade chocolate" for a while now, and I feel compelled to share this AWESOME recipe. I was originally introduced to the concept of blending coconut oil, cocoa powder, and a sweetener last year by a friend, and I've jazzed up the basic recipe to make it even better. This Coconut Oil Chocolate is crunchy, peanut buttery goodness.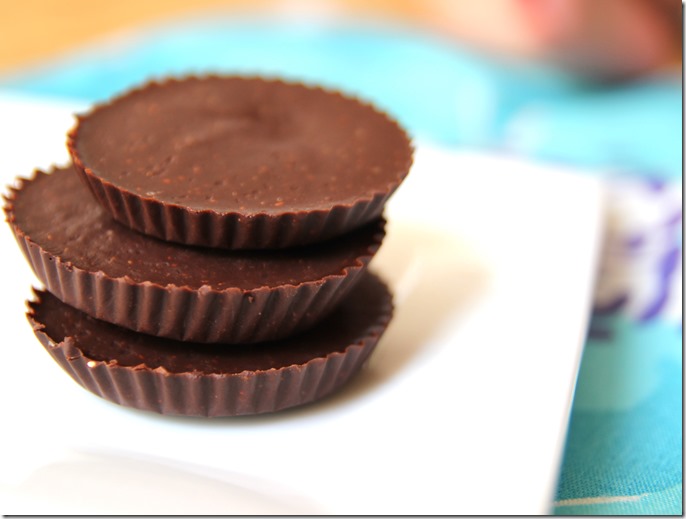 And there's almost no added sugar, so it's pretty healthy, too! You could probably make this recipe with NO sugar (check the peanut butter – a lot have sugar added) and it would still taste good. But I find just a drizzle of honey takes it to the next level.
Since coconut oil goes soft at room temp, you must keep these in the fridge. Eat them right after you take them out of the refrigerator… which shouldn't be a problem!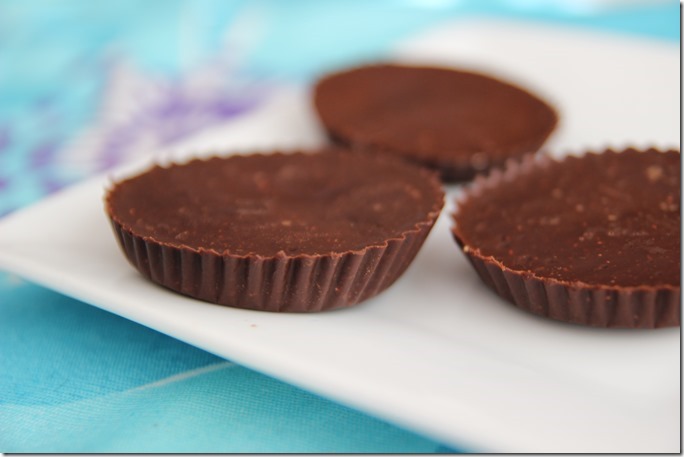 Coconut Oil Chocolate
Ingredients (for 10 chocolates):
1/4 cup coconut oil

1/4 cup peanut butter

1/4 cup chia seeds

1/2 cup cocoa powder

1/2 tablespoon honey
Directions:
Set out 10 cupcake wrappers on a plate.

In a microwavable bowl, scoop in coconut oil and peanut butter. Microwave for 30 seconds or until coconut oil is melted. Mix well.

Mix in chia seeds, cocoa powder, and honey. Mix well.

Pour equal amount into the cupcake wrappers. Place plate in freezer. Cool until hard. Transfer to a sealed container and store in the fridge.
Enjoy! And have a good one! Check out all my recipes!