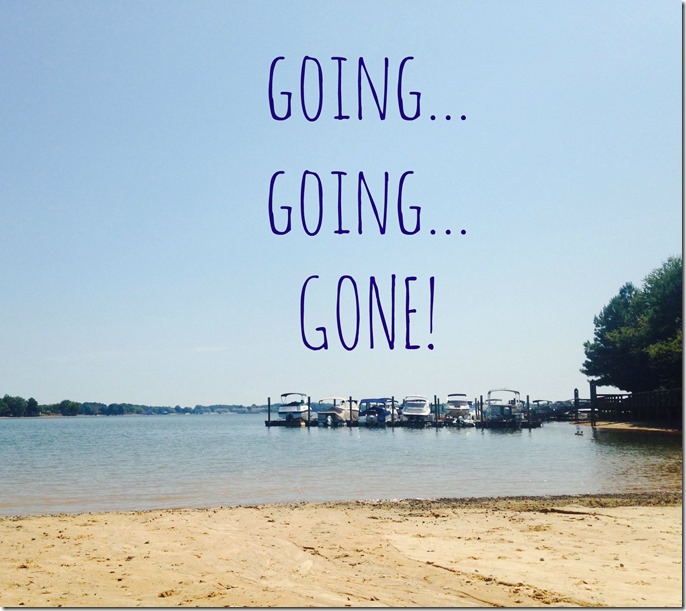 Yesterday, I was suddenly struck by the fact that… SUMMER IS OVER (well, not technically, but you know what I mean – end of August, back-to-school, etc). Where did the summer go?! I had a great time but – man – that went fast.
I am operating in "one more summer experience!" mode now. "One more trip to the lake… let's go to the pool; soon, it will be closed… let's have a grill-out… let's get out the baby pool… let's try to catch fireflies…" Before we know it – the smell of pumpkin spice will be in the air (wahoo!). But for now – I'm going to try to make this absolutely wonderful summer last.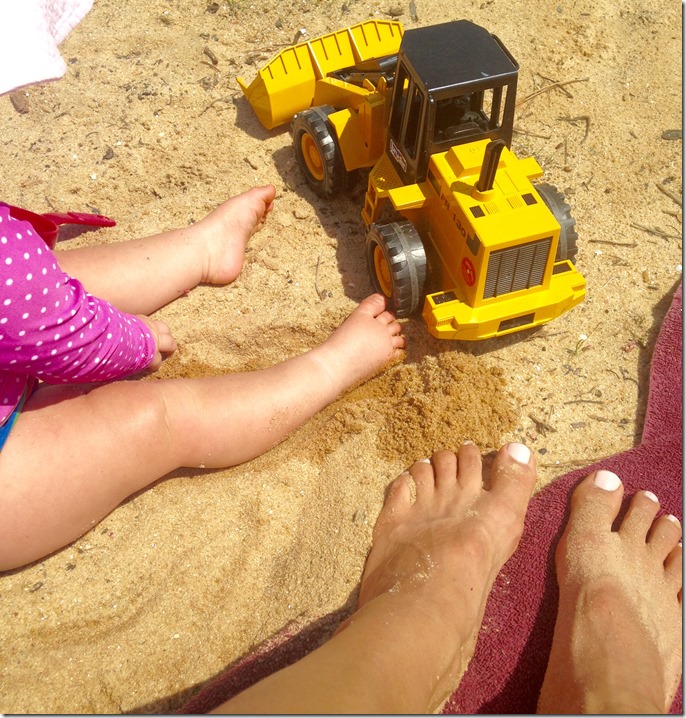 We went to see Julie's new baby yesterday, and afterwards, we hung out at the lake. Which pretty much meant I spent the entire time batting Claire's sandy hands out of her mouth (apparently, sand is yummy).
I had to laugh when we rolled up (literally). I felt like I was moving in. Three bags for one hour on the beach?! This is how I know I have two littles…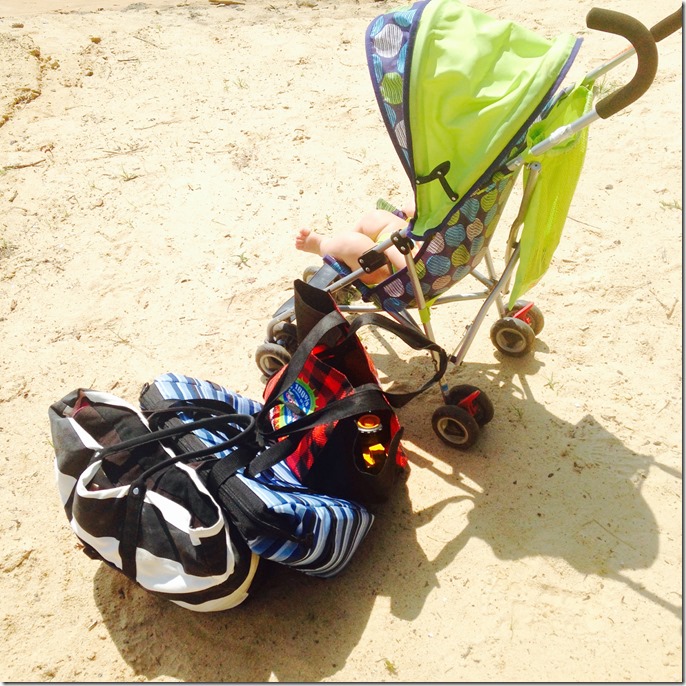 But all the packing and planning was worth it. It was sunny and fun and relaxing.
Claire and I munched on these from the CVS Gold Emblem line – pretty much the only ingredients are freeze-dried blueberries and apples! Yum.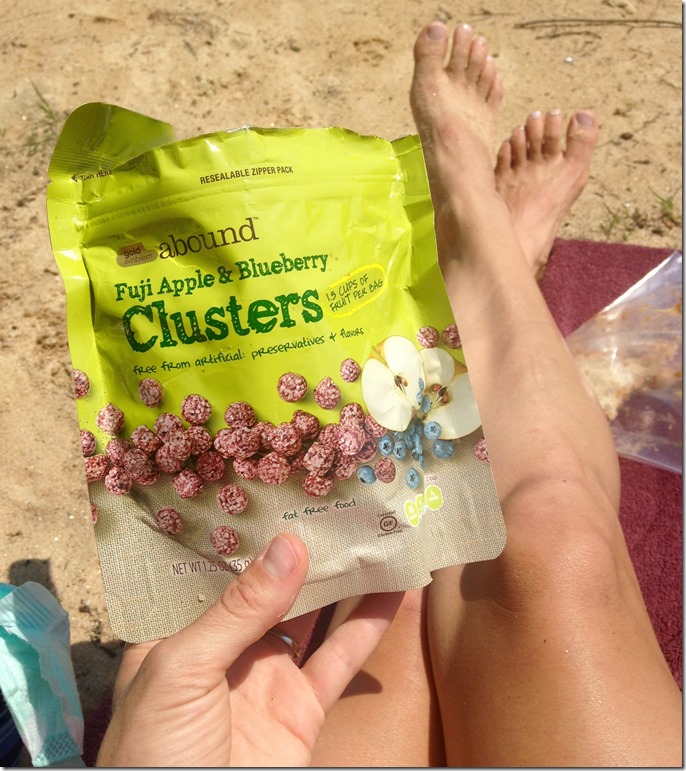 Came home and made one of these… my favorite end-of-summer drink!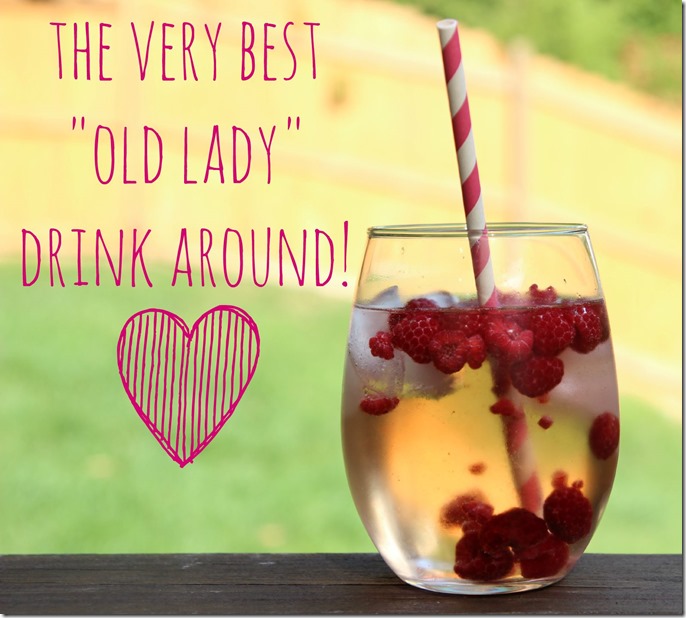 I should clarify… Raspberry Spritzers are actually my SECOND favorite summer drink.
My #1 favorite is this sangria recipe. It's the bomb.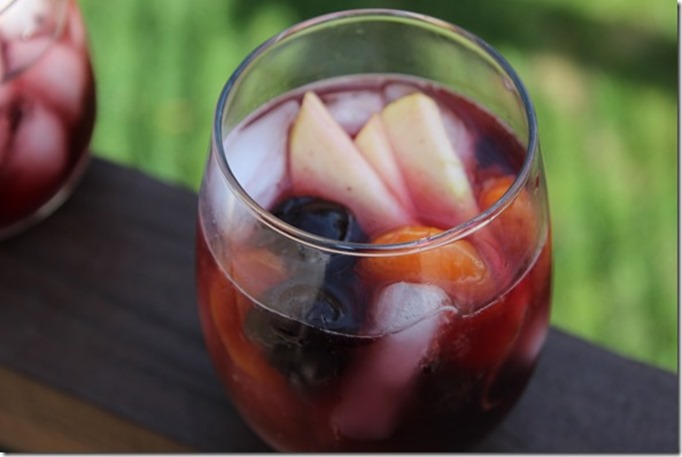 But Raspberry Spritzers hold a special place in my heart. They are delicious and girly without being overly sweet. And they are super simple to make.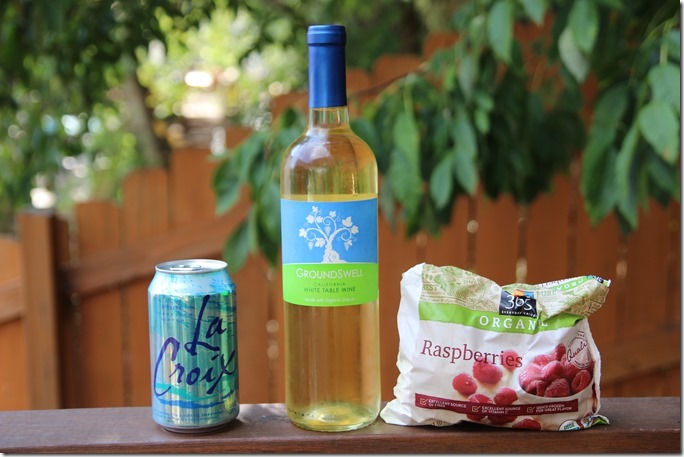 You need plain sparkling water, white wine (don't spend money on something fancy here, a plain table wine or a Pinot Grigio will be fine), and frozen raspberries.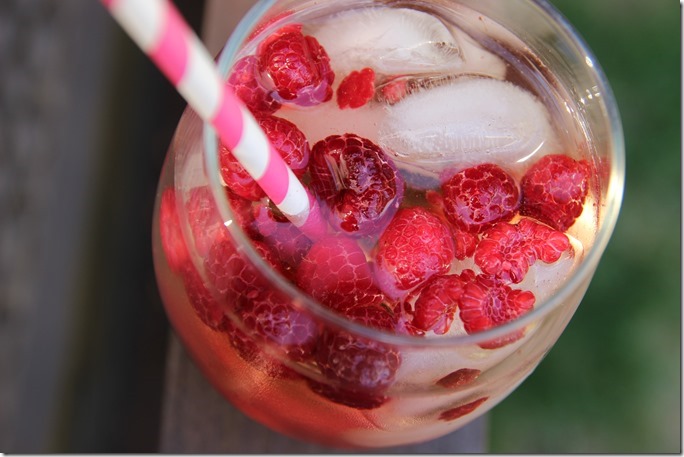 To Make:
Fill a wine glass with ice and about 1/3 cup frozen raspberries.
Fill halfway to 2/3s with sparkling water.
Fill to top with white wine.
DRINK.
Told you it was simple! And it's super good. <3
What's your favorite drink of all time?
I'm proud to partner with CVS/pharmacy as one of the "Gold Emblem Abound Trail Makers" this year.