First things first – I am running an awesome giveaway on Instagram for two pairs of CSX Champion compression sleeves. These sleeves are BRAND NEW – so new that you can't even purchase them on the site yet! I love-love-love the CSX Champion compression socks (seriously, they blow other socks out of the water). But if you feel like full socks are too "enclosing" or hot, these sleeves would be the perfect thing for you!
Head over to my Instagram page to enter <— Just click that link.
Next up – I am working on a fun post for you tomorrow! A Day in the Life post. I haven't done one for a while but I'd like to share how I do things with two kiddos. So stay tuned for that. <3
But as a spoiler, one thing that gets me through the day is lots and lots of coffee. Glorious coffee! And I recently figured out an awesome trick for coffee. It involves a big old Thermos carafe.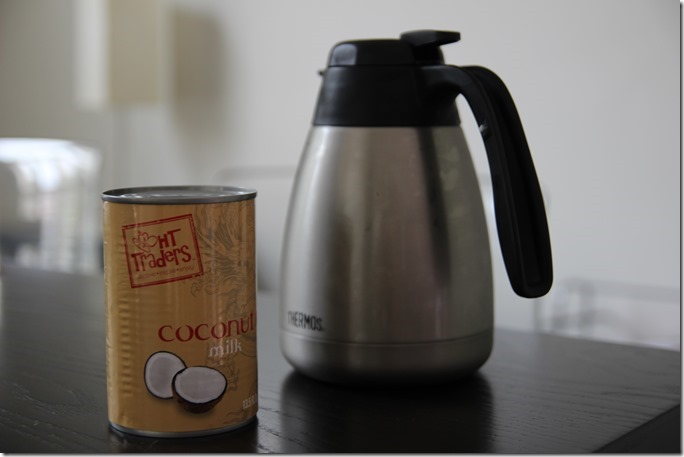 One of the big questions I've received about #VegetarianWhole30 is "can you still have coffee?" The answer is yes – I would seriously neeeeeeeeeeeeeeever do anything that involved giving up coffee for 30 days. Hah. BUT during the 30 days, you can't add a sweetener to the coffee, nor can you add a dairy creamer. And premade non-dairy creamers are generally out because of added sugar or other ingredients. You can, however, use coconut milk.
So take a can full-fat coconut milk and pour off the liquidy stuff to leave behind the thick, creamy fat. Then I combine it with a big pot of coffee in the Thermos. The whole thing stays WARM for over 24 hours EVEN IN MY FRIDGE (seriously, Thermos is amazing), which means I don't have to make a new pot of coffee whenever I want a fresh cup (the Husband and I share it and drink it all in about 2 days). Super easy.
I got rid of my Keurig because 1) of the environment impact of the disposable cups; 2) it was expensive; and 3) I was concerned about the potential health ramifications of drinking coffee every morning that was pushed hot through a plastic container. But I really loved how fast and easy Keurig was, and this method kind of replicates that. Winning!
And last, but not least, here's a delicious recipe for you…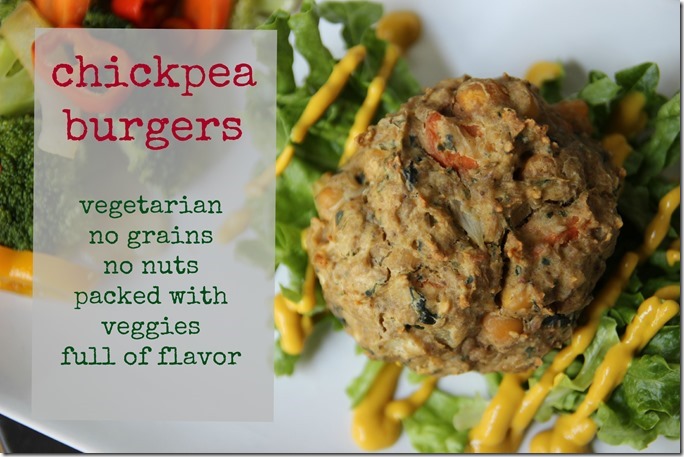 This veggie burger recipe is so good that we ate the entire batch in a day – it was a huge hit. Enjoy!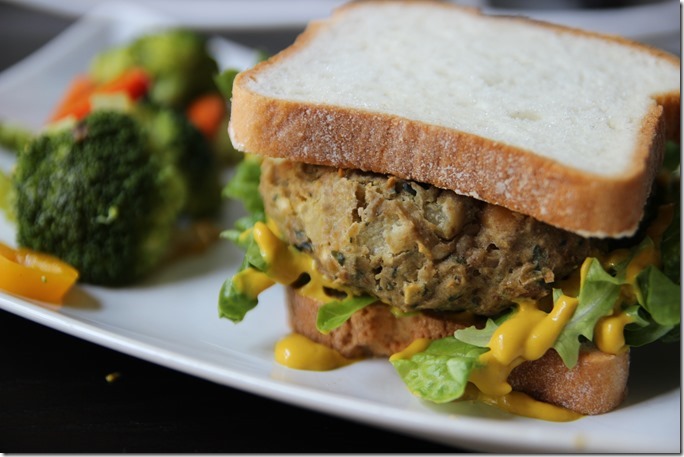 Chickpea Burgers
Ingredients (makes 6 – 7 burgers):
2 cans of chickpeas, drained and rinsed

1 carrot, chopped thinly

1/3 cup sweet white onion, chopped thinly

1 handful baby spinach, chopped thoroughly

1 tablespoon coconut oil

1/2 cup unsweetened shredded coconut

1/3 cup sunflower seed butter

2 egg whites

2 teaspoons Old Bay seasoning or other seasonings
Directions:
Preheat oven to 350 and grease a cookie sheet.

After chopping carrot, onion, and spinach, put on stovetop in a pan with the oil and cook until tender.

In a blender or food processor, combine the drained/rinsed chickpeas, veggies with oil, coconut, sunflower seed butter, egg whites, and seasonings. Combine until mixed but still a little chunky.

Form into patties and bake at 350 for 30 minutes. Turn heat to 400 degrees and cook for another 10.

Remove, let cool for five minutes (important or it will crumble) and serve.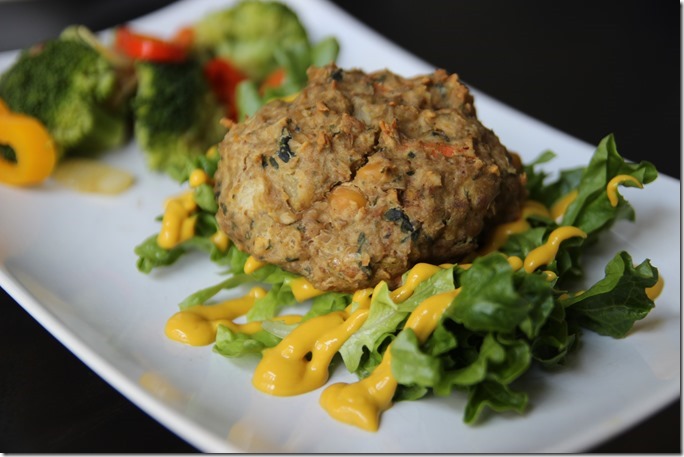 For more recipes, check out my recipe page!