This past weekend, we had the Husband's high school friends and their children visit us for four days of fun. They have an almost one year old girl and a 9 year old boy, so the dynamic between our kiddos was super fun. Claire had a little friend to play with, and Henry had a big boy to look up to.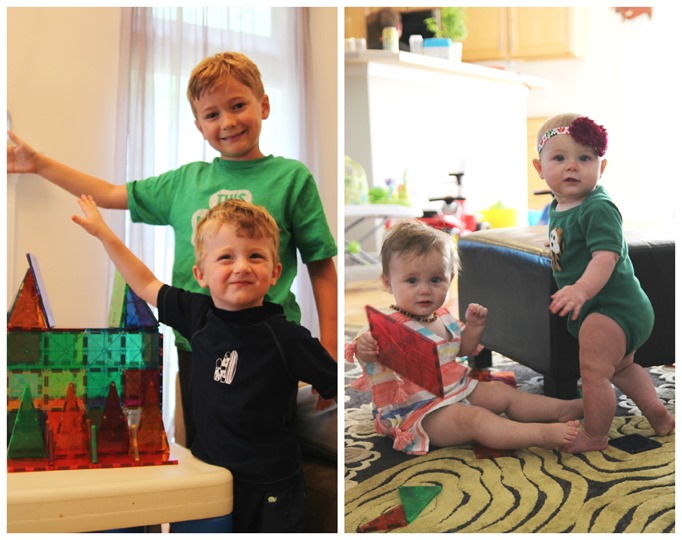 The best part of our family vacation was on Saturday, when I organized a "Great Outdoors" adventure for everyone. Our favorite thing to do in the summer in Charlotte is explore the Latta Plantain Park and adjacent lake. I've actually done a few triathlons in this park and lake – it's so nice.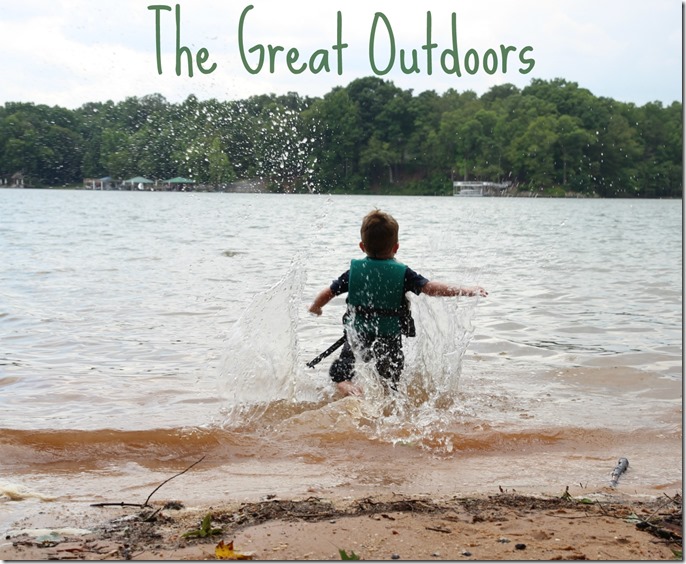 I lured the boys on the adventure with promising of water fun AND a chance to see some cool birds of prey at the nearby Carolina Raptor Center. When I mentioned real live bald eagles, both Konner and Henry were sold.
But first, of course, we had to pack up the car and get everyone down to the lake – a mission, to say the least.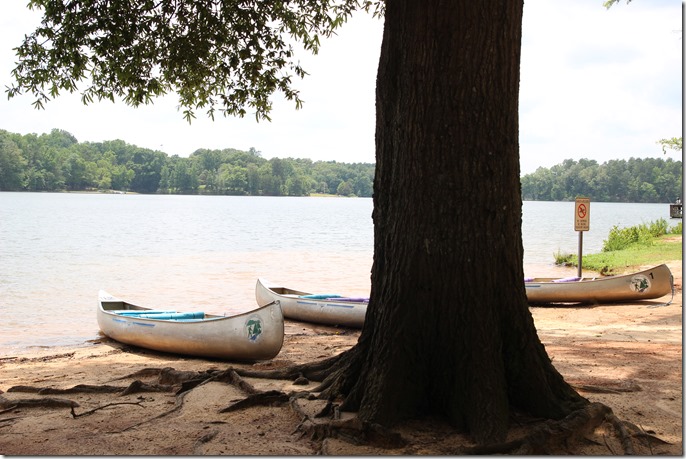 I was in charge of lunch. Putting together a picnic for four adults and four children – all with their own preferences and pickiness – was a little intimidating, so I took the easy way out. I opened two big reusable grocery bags and filled one with sandwiches, edamame, and fruit. For the other bag, I tossed in a bunch of items from our pantry – trail mixes and nuts and banana chips and more. The end result was a huge smorgasboard of goodies. Everyone had something they loved!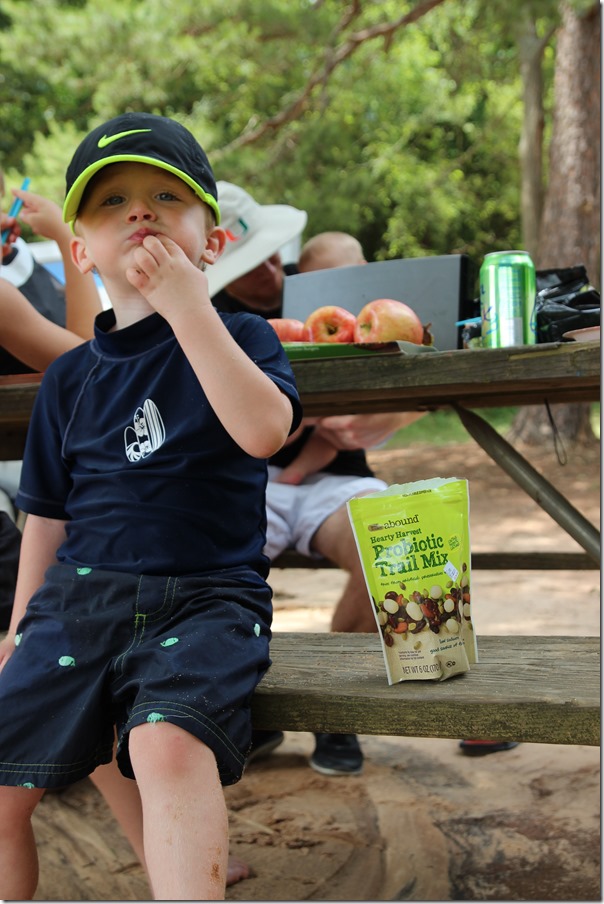 As you may remember, I'm an ambassador for the CVS Gold Emblem Abound Trail Makers line. I love these snacks because the entire product line is free of artificial preservatives and flavors and contains zero trans fat. The ingredients lists are filled with foods that you'll actually recognize. And best of all, the snacks are available right around the corner at your local CVS – no need to run into a specialty grocery store to get a decent snack when you're out and about.
Henry was ALL ABOUT that Hearty Harvest Probiotic Trail Mix, but the Blueberry Lemon Almond Crunch was a hit with the bigger kids (i.e. the adults).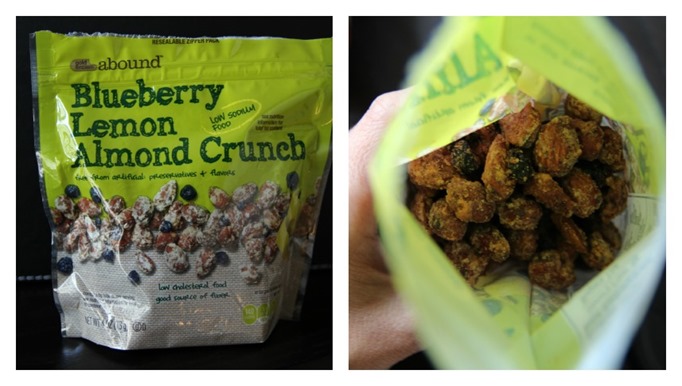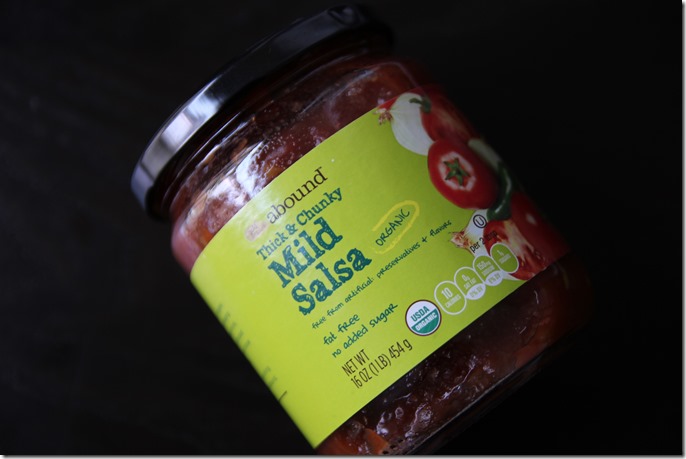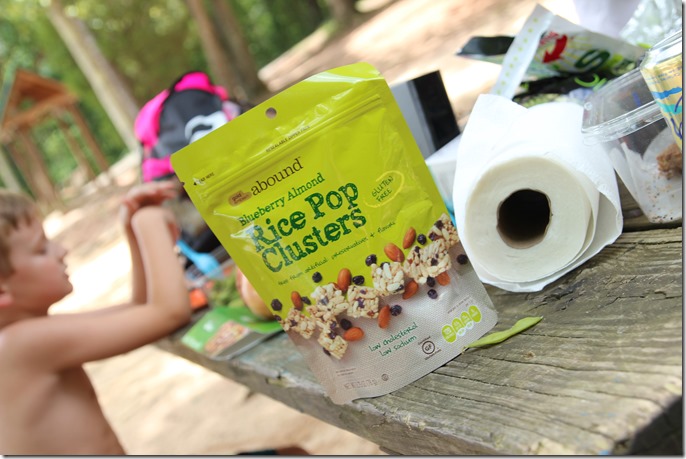 Want to try these yummy and healthy snacks, too? I'm giving away a prize pack – use the widget below to enter. Good luck.
So, after our bellies were full, we set off to do some canoeing.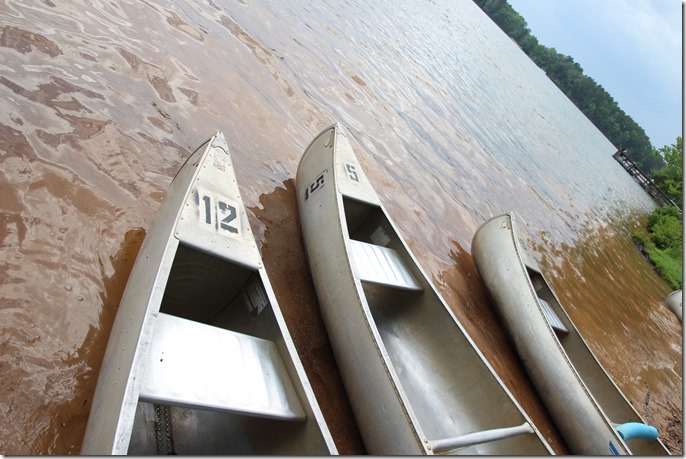 I had a moment of panic when I realized that Henry was not going to be able to hold an oar (too young and could lose it, obviously). However, our friend Katie fashioned him an "oar" from a big stick and he was happy as a clam. I think he was just pumped to be on a boat for the first time ever!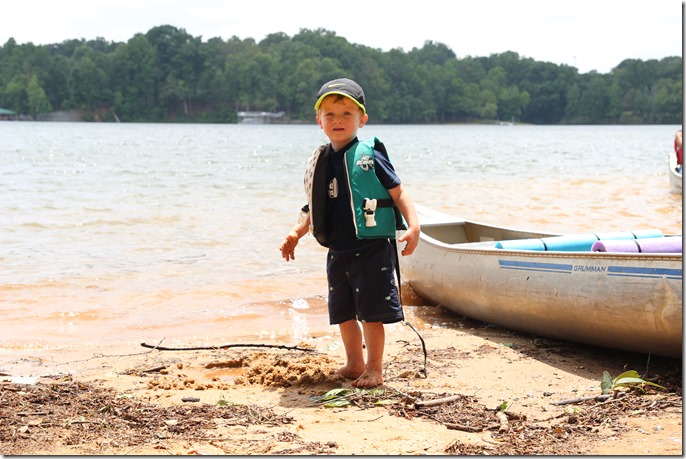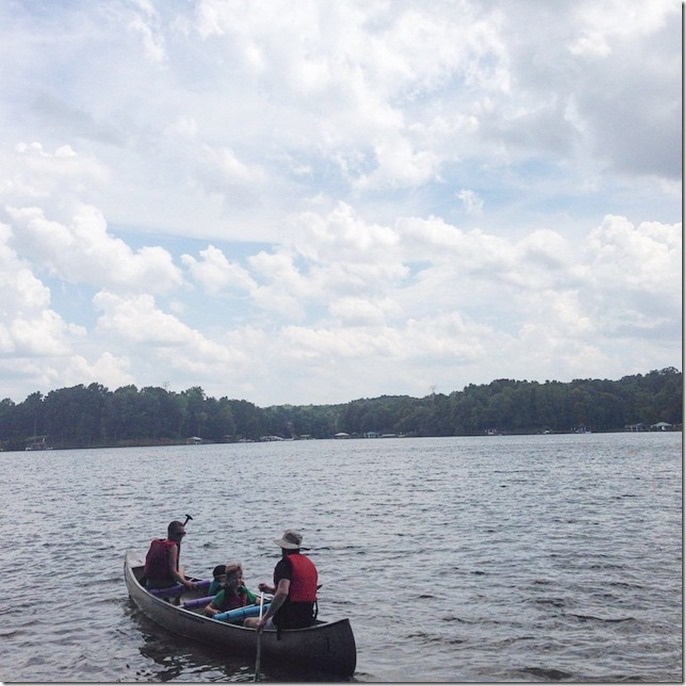 I totally would've jumped in for a little open water swim practice if I had been wearing a bathing suit!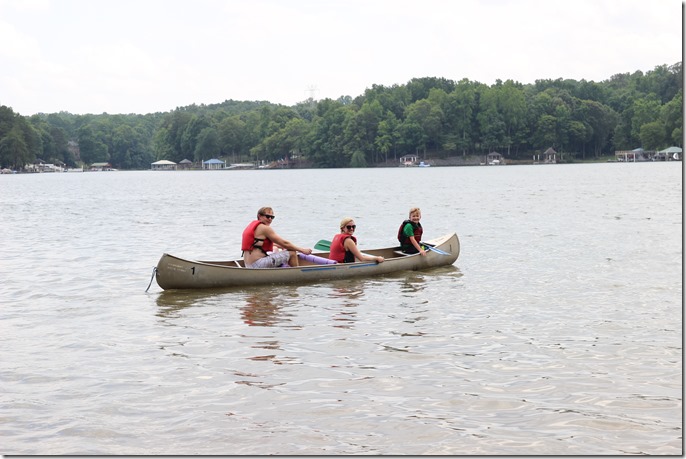 The adults took turns taking out the boys while the little girls waited on the beach. Happy babies. <3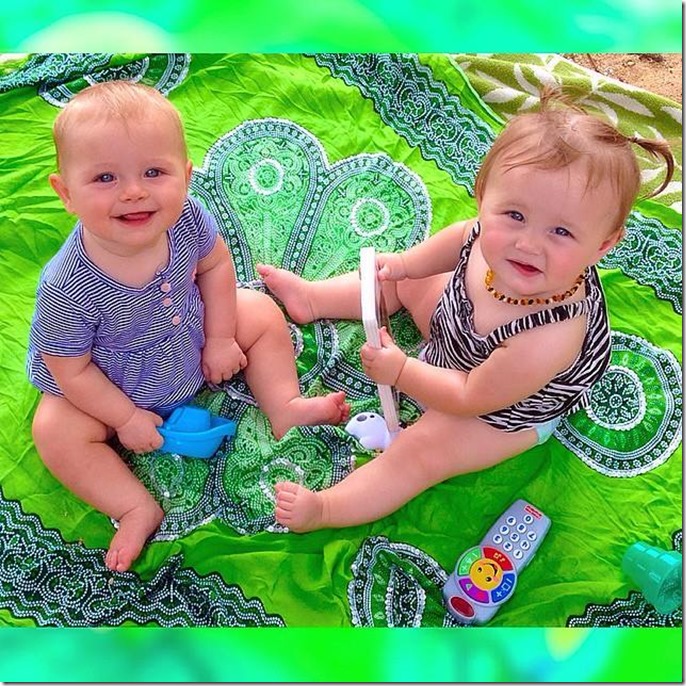 And once we were dry, we headed to the Carolina Raptor Center. The center takes in injured birds from all over the country, providing a safe home for animals that can never safely return to the wild.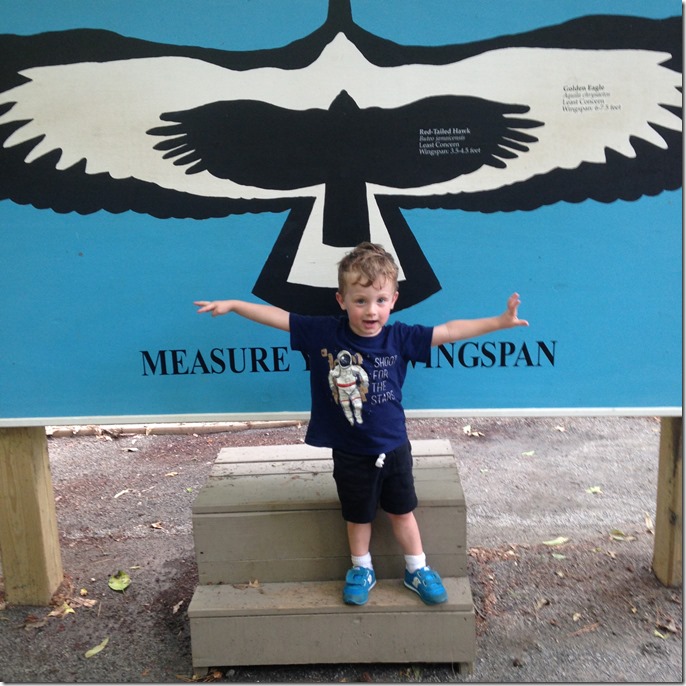 I truly regret not purchasing this t-shirt.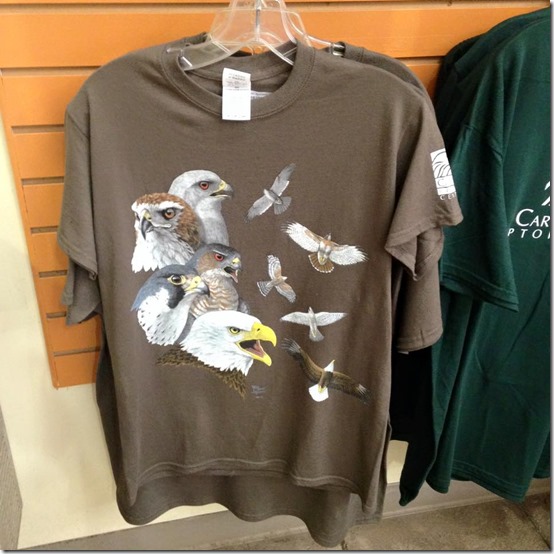 The Center was super cool and an awesome experience for kids. It's challenging to find something a 9 year old AND a 3 year old AND a bunch of adults would be into, but huge birds of prey always satisfy, right?
I'm proud to partner with CVS/pharmacy as one of the "Gold Emblem Abound Trail Makers" this year! I am being sponsored by CVS/pharmacy for my Trail Makers posts and activities, but all opinions expressed are my own, and all product claims or program details shared should be verified at CVS.com or with the appropriate manufacturers. Thanks, as always, for supporting sponsored post. It means a lot to me.