This post is sponsored by Sargento Foods.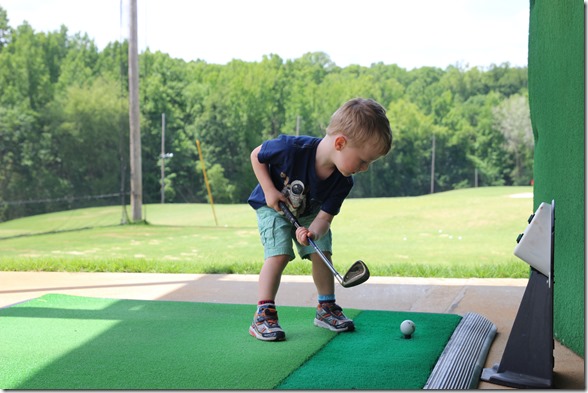 Kristien and I keep joking that this summer is known as Brainwashing Henry into Loving Sports Summer <— that's the official title. Honestly, it's not hard – this kid has been kicking a ball since he was barely able to walk. And thanks to spectating a few races and doing a stroller-friendly 5K, he's super into the idea of racing. He keeps asking me when we can do a triathlon! Love it.
My husband's two favorite hobbies are soccer (he's on an intramural team) and golf (he dreams of one day joining a club, but is currently content to play a round every now and then and drive balls on the weekend). A few months ago, Kristien started taking Henry to once-a-week soccer lessons. Now that the weather is nicer, we're trying to throw in some golf, too.
Driving balls is SUCH a fun family activity. It also teaches really good life skills, such as waiting turns, listening to instructions (although we're intentionally not heavy on instructing), and encouraging others.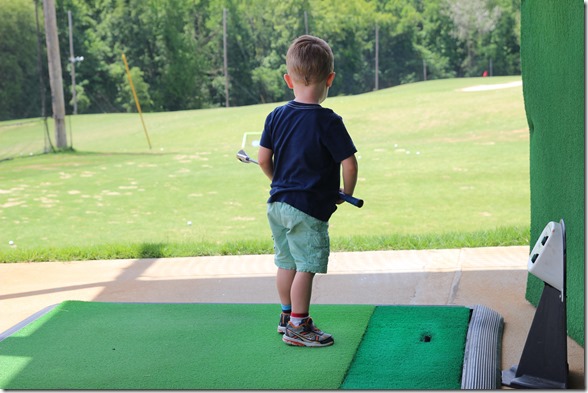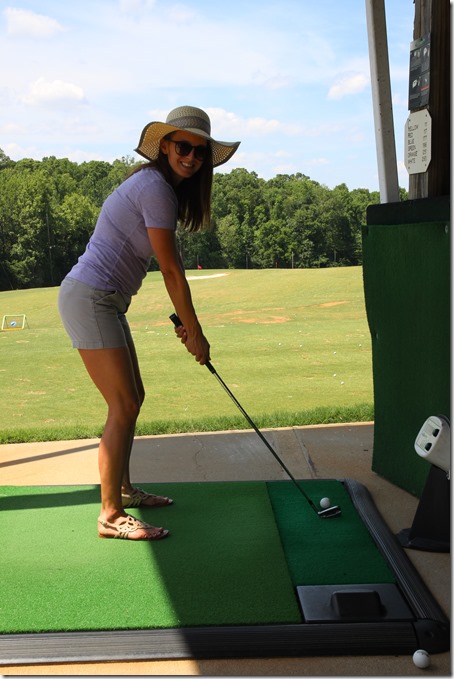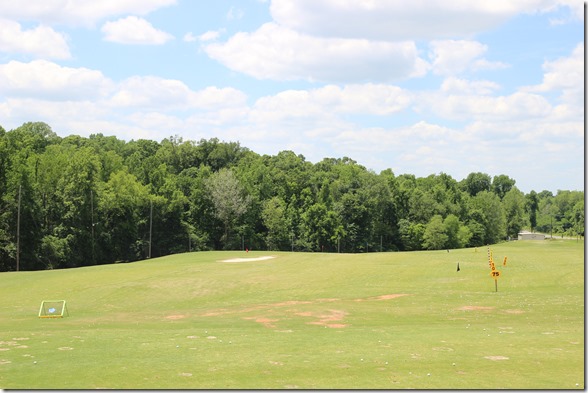 Snack break…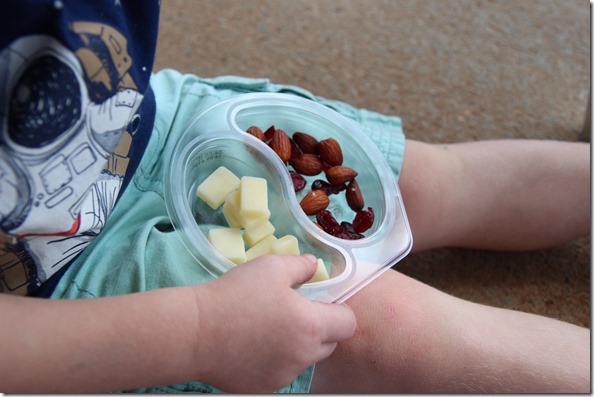 Chowing down on the Sargento Balanced Breaks snacks again! My family is crazy obsessed with these on-the-go nut, cheese, and fruit snacks. I love the combo of the crunchy nuts and creamy natural cheese. Plus, it's the perfect balance of sweet + savory to keep our family snacking interesting! You can read my complete review of the individual-sized snack trays right here.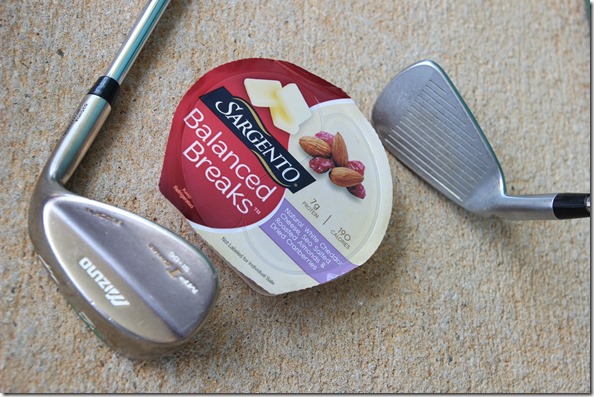 The Natural White Cheddar Cheese with sea-salted almonds and dried cranberries is Henry's favorite! A tasty and nutritious snack is a win for both him and me. This is way better than grabbing a bag of potato chips from the pro shop, right?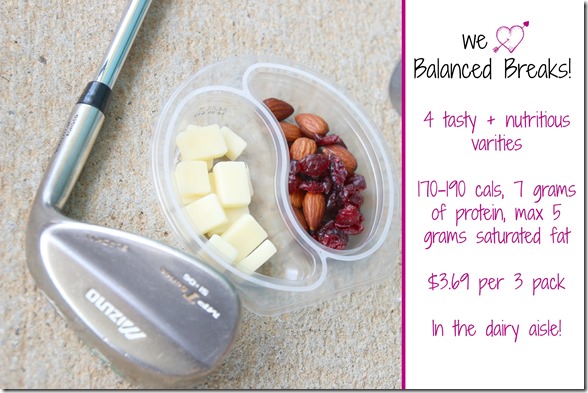 I'm looking forward to the days when Claire can play, too. But right now, she's pretty content to watch her brother have fun.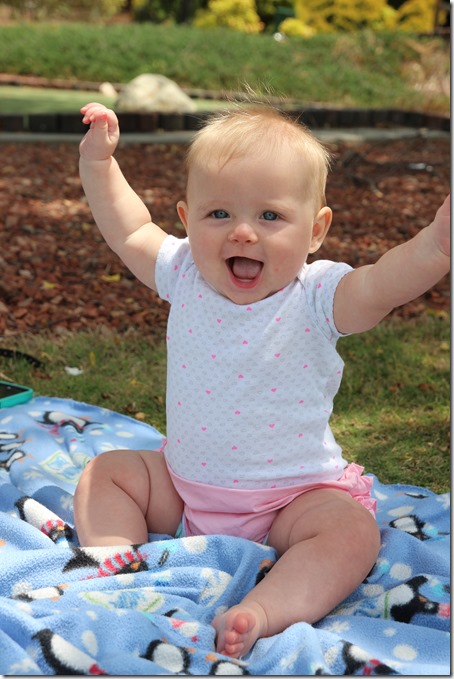 What sporty activities do you like to do with your kids?