Normally, I do a day in the life, but this time, let's do 24 hours in the life – starting at 3 PM on Wednesday to 3 PM on Thursday!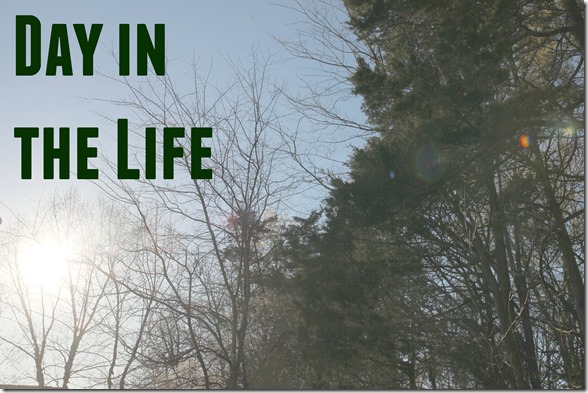 3 PM – We are finishing up a rousing round of Hide and Go Seek, which involves Henry asking me what room he should hide in, him telling me where he's going to hide, me counting to 20, and then me going to find him in the spot he said he'd be in.  Hah.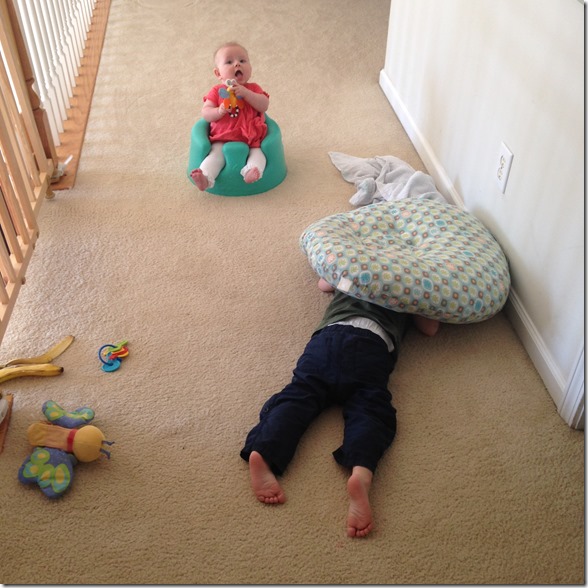 3:30 PM – We go to get my car washed.  It is grooooooss on the inside.  So many crumbs.  This is an errand that Henry never minds running with me because, well, CAR WASH.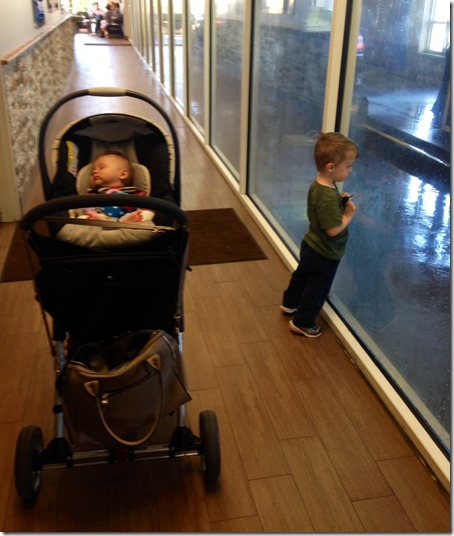 4:00 PM – We head to the mall.  Remember how I really wanted these (pricey) shoes? Well, a reader pointed me to Aerosoles (AEROSOLES!), and it turns out that they do have a lot of cuter styles – not just frumpy grandma shoes, which is kind of what I think of when I think of Aerosoles.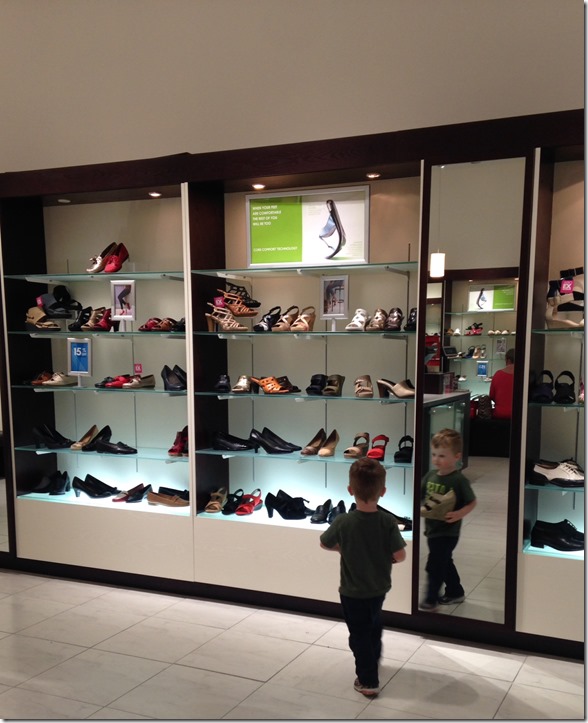 I went to the store because I wanted to see if they were really as comfy as the brand name suggests – and OMG were they ever!  I was hoping they had these wedges in stock (because they are such a good deal!) but settled on these cute wedges in bronze.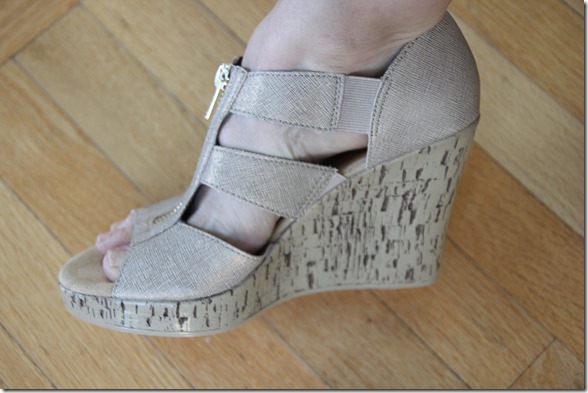 Love the zipper detail in the front!  And seriously, so comfy even though they have a 4-inch heel in the back.
4:45 PM – We walk the mall.  Henry finds a friend to play with at the fountain.  After a while, we part ways and go to the mall's outdoor playspace.  I cut him off at 5:35 when I realize that we're going to be stuck in rush hour…
5:45 – 6:15 PM – Sit in rush hour as we drive four measly miles home.  Boo!
6:20 PM – We come home and find the Husband mowing the yard.  I make Henry a quick dinner, and we all sit on the back deck while he munches away.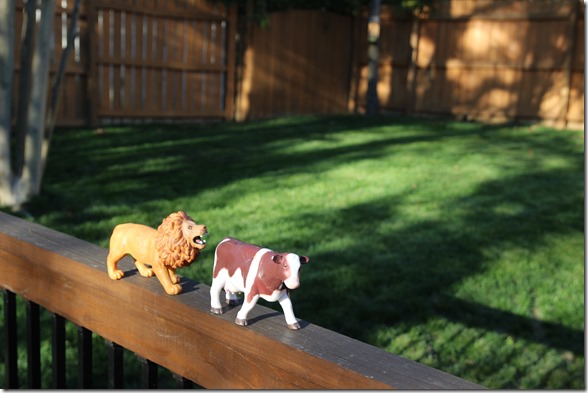 6:45 PM – I go upstairs to pump, and I eat a ton of cheddar crackers while I pump.  Then I get Claire ready for bed and put her to sleep by 7:20.  Meanwhile, the Husband plays with Henry in the backyard, gives him a bath, brushes his teeth, and puts him in bed by the same time.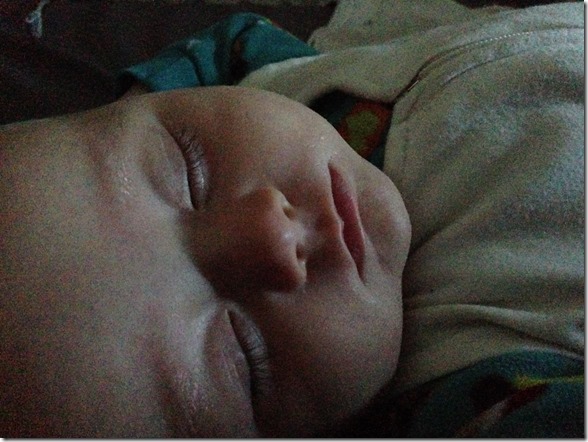 7:30 PM – I eat dinner that the Husband made earlier (tofu, potatoes, broccoli with BBQ sauce) and do about an hour's worth of work, mostly bookkeeping stuff.  I do not like working after the kids are in bed, but since Claire's naps are so short, I haven't found a way yet to squeeze everything in and not have to work at night.
8:30 PM – The Hus comes and sits at the desk for me and we talk about our plans for the deck.  We have been saving money all year to buy new outdoor furniture.  I also want a big sun sail to shade the deck.  We online shop for a bit.
9:30 PM – We go upstairs and sit on the couch. I eat dark chocolate and read this week's Book a Week.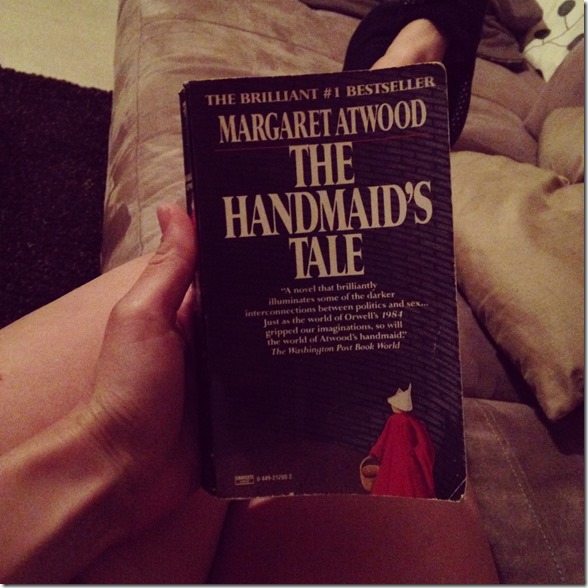 10:00 PM – Pump another bottle. Dream feed Claire. Stay up way too late afterwards doing absolutely nothing.  Fall asleep by 11:00.
2:30, 4:30, 6 AM – Wake up to feed/comfort Claire.  Rough night!
7:30 AM – Wake up for real.  Nurse Claire.  I can hear the Husband and Henry downstairs playing.  We all hang out and talk for a bit.
8:30 AM – Make my smoothie.  Drink it while putting Claire back down for her first nap.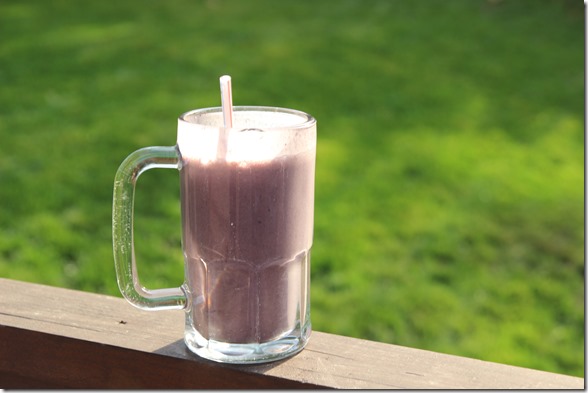 8:45 AM – Claire is asleep and Henry is occupied with the Husband, so I use this opportunity to get dressed and pack my purse and gym bag.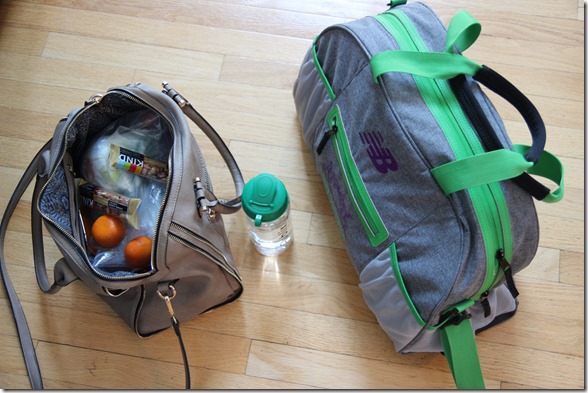 Claire is still asleep so I try to get some work done. I do emails and other easy tasks.  I also print out my Ironman April tracking sheet <—anyone else getting started?!
10:15 AM – Drive to the gym. Put kids in childcare. Find out my bootcamp class was canceled – WHOMPWHOMP.  Glad I have my swimsuit in my bag!  Go to the pool.  Get ready to get in and my old, crappy goggles break completely.  Spend 5 minutes trying to fix my goggles.  Give up.  Go looking through the lost and found box for a loaner.  Find some other goggles to wear.  I feel like the universe doesn't want me to work out!  Swim 750 yards.  Sit in hot tub, enjoy my alone time, eat a snack, shower, and get dressed.
11:45 AM – Drive with kiddos to Carter's.  They need some summer clothes.  We have a Carter's Outlet near us, everything is currently 50% off, and there are always coupons online!  Love it.   Henry actually needed shorts and Claire "needed" (<—as in mommy wanted) a romper.  Because a baby in a romper = awesome.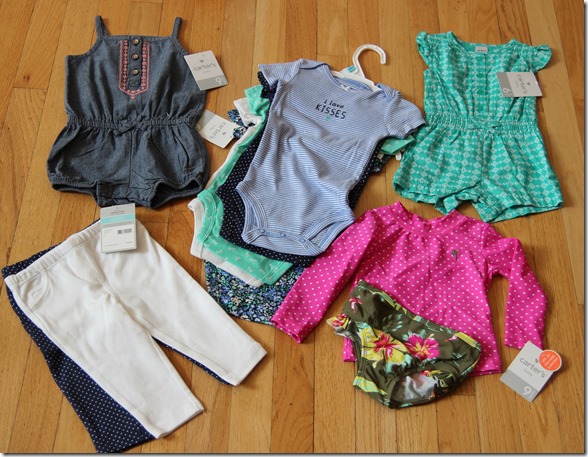 Polka Dot Rashguard Bathing Suit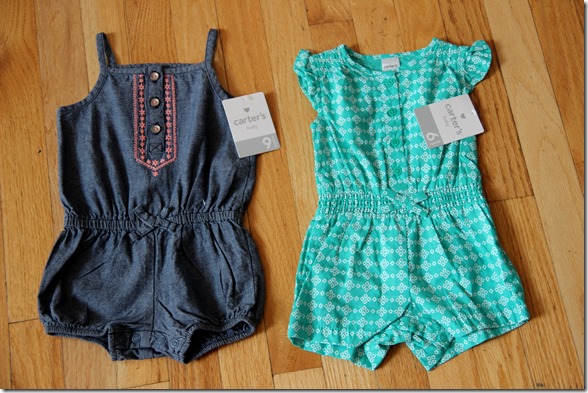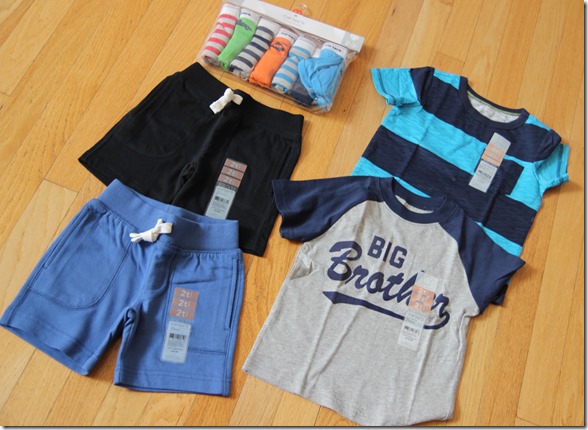 Striped shirt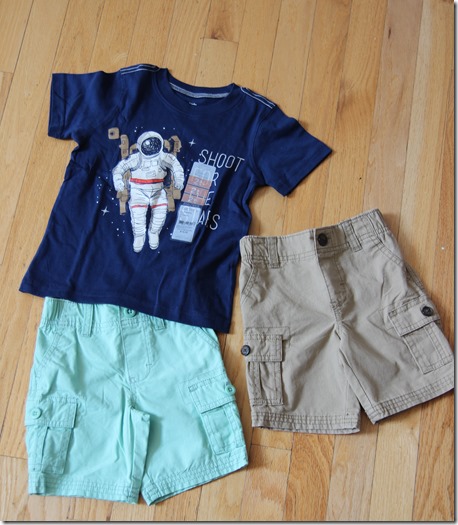 12:45 PM – Head to toy store so we can put together a TOOB of animals for Henry's little friend's birthday party.  Henry picks out a racecar for himself.  I must be feeling very patient because when we get back to the car, he has buyer's remorse and decides he wanted the fire truck instead, and I actually unload everything and everyone and go back to exchange the racecar for the fire truck.  True momma love right there.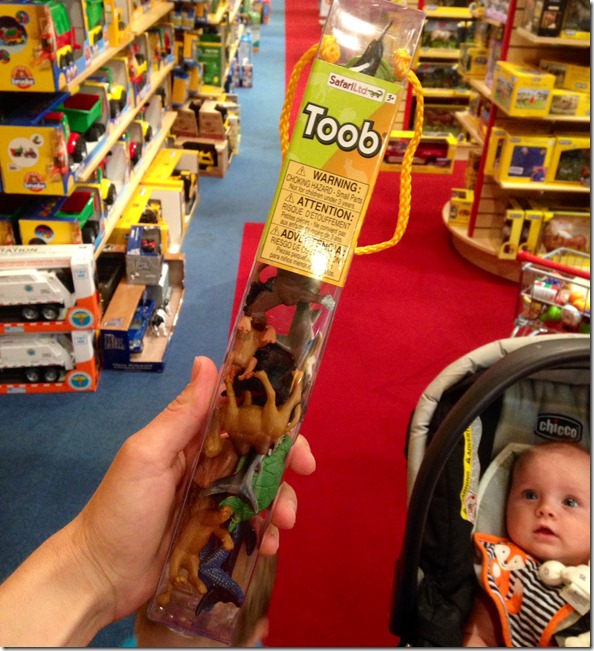 2:00 PM – Return home for lunch.  I have leftovers.  Henry has a peanut butter sandwich and an orange.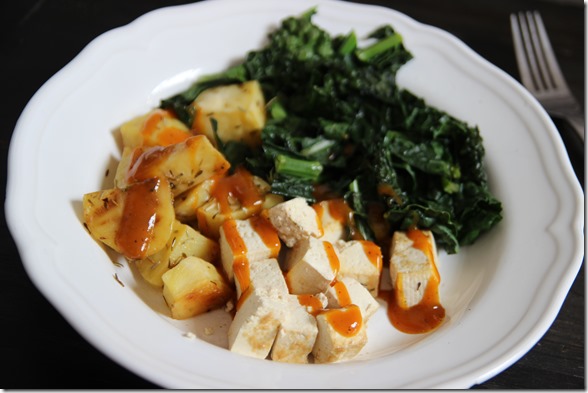 2:30 PM – Pump a bottle for Claire.  Direct Henry to his room for quiet time – it's a major battle today.  Put Claire down for her nap.
2:45 PM – Start ripping into the remainder of the chocolate bar while writing this post!  Also eat a bunch of crackers.  Tackle some other writing projects.  Hear Claire wake up at 3:06… Too early!  Wahhh.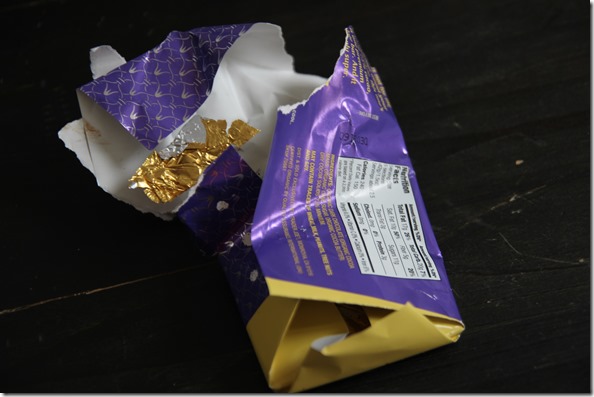 What did you do yesterday?