After a few years off, we joined Costco again!  Walking around the warehouse made me feel like we were living in Orlando again, which is the last time we had a membership.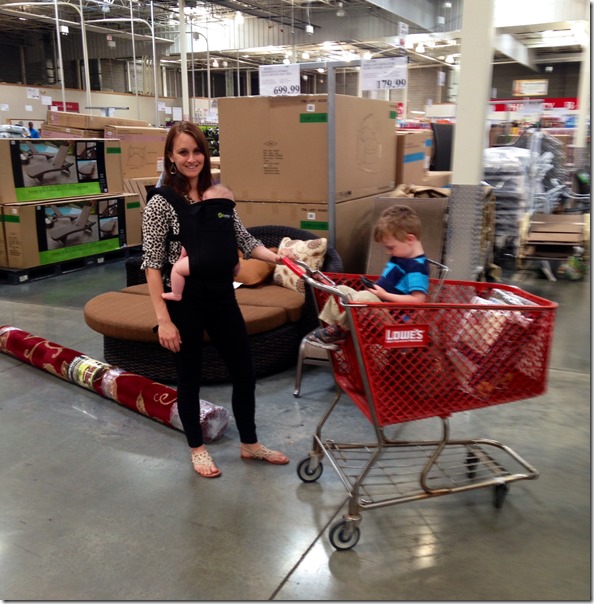 We weren't planning to join a bulk warehouse this weekend. We were actually scouting outdoor furniture – we went all over town. We drove to Lowe's, Home Depot, a few local stores, Sam's Club, BJ's, and then – finally – Costco.  I forgot how amazing Costco is!  Not only did we find new furniture (more on that later in the week), but we ended up going grocery shopping, too.
Here are some of the fun things we bought: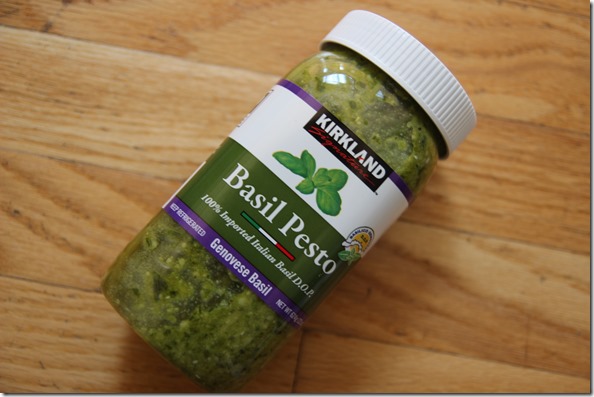 Big old thing of pesto for $7.99.  I think I'll be able to jazz up quite a few meals with this.  Also – have you tried scrambled eggs with pesto? YUM.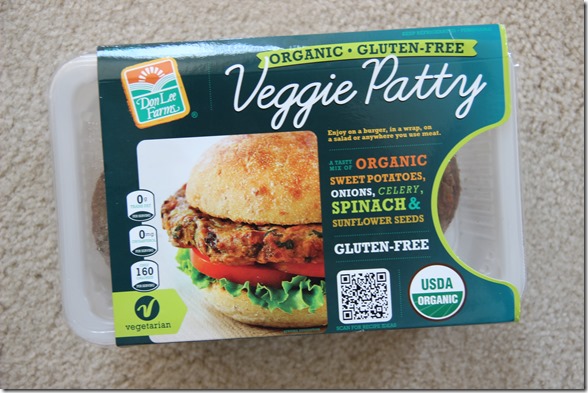 Veggie burgers for $12.50.  Excited to try this brand!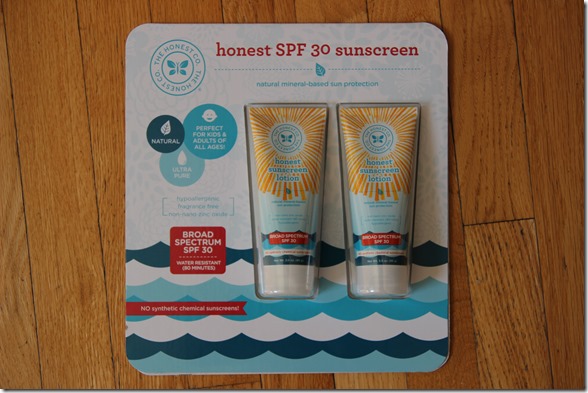 Two things of Honest sunscreen for $13.99.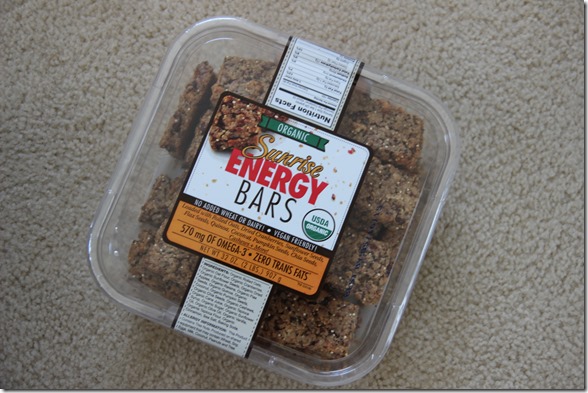 These bars for $9.99.  We are in desperate need of different snacks so I was excited when I saw this.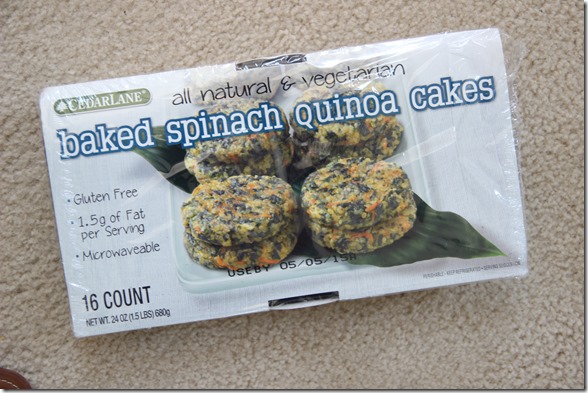 These spinach and quinoa cakes for $10.99.  Definitely something that I could easily make at home, but the ingredient list is really simple and you can't beat the convenience.
Tried 'em with mustard – yum.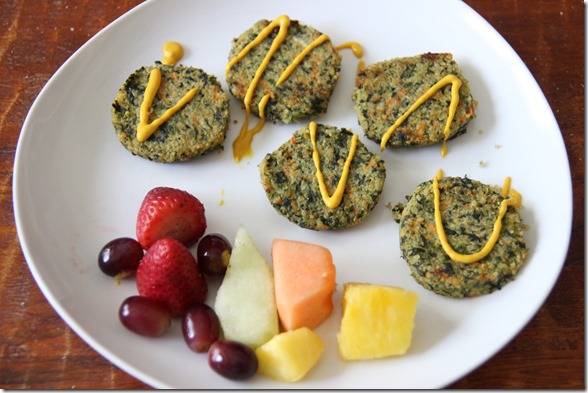 We also got…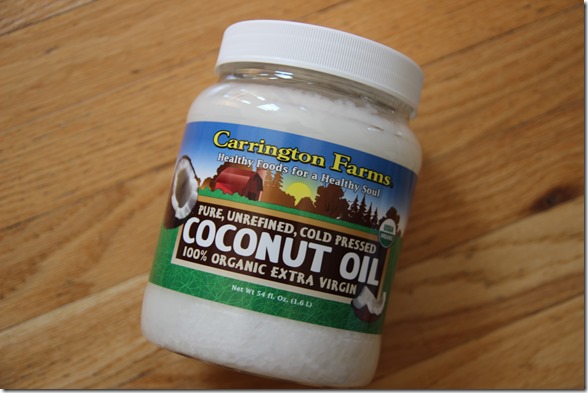 This giant jar of coconut oil for $15.99!
Giant bag of frozen cherries for $11.50.  I make my smoothies with frozen cherries because they are SO much better than frozen strawberries.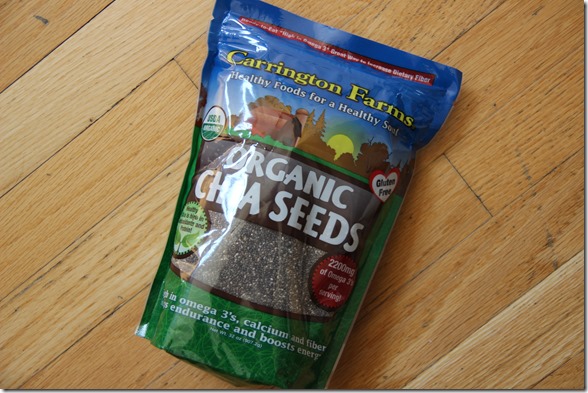 HUGE bag of organic chia seeds for $12.99.   I'm especially excited for this because we now make Emily's sunflower butter balls in bulk.
What did I NOT buy? These giant vats of Nutella.  Because I would end up eating Nutella for every meal if I took this home…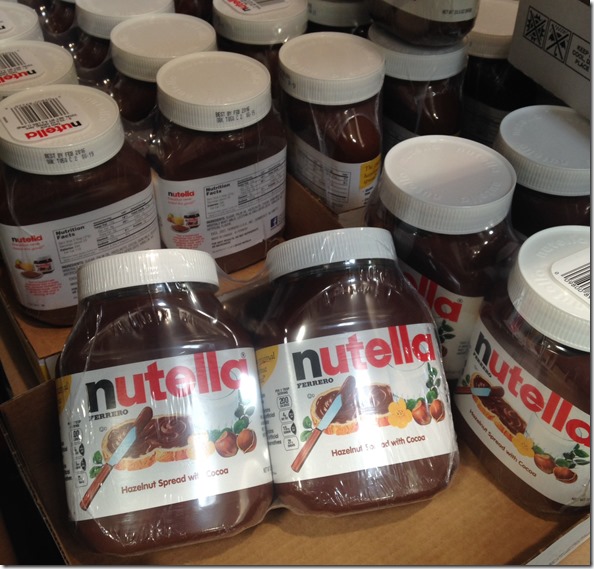 What do you love to buy at Costco?