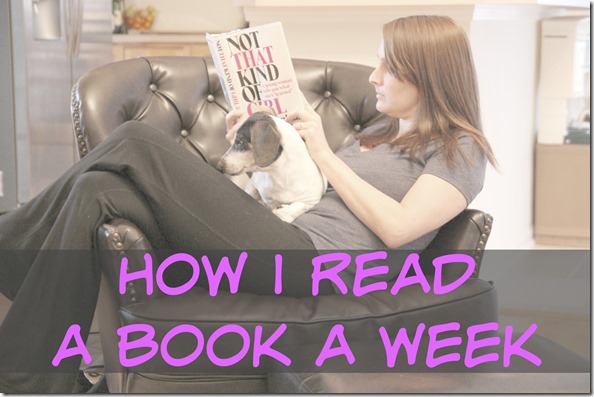 My New Year's Resolution is to read a book every single week for the entire year – that's a grand total of 52 books.  So far, I'm on track – although I occasionally end up "cramming" on Tuesday and Wednesday nights! However, I have managed to read four books in four weeks.  And it's been awesome.  I've learned so much.  I have experienced truly relaxing downtime.  And I actually have interesting topics to discuss with other adults!  Wahoo.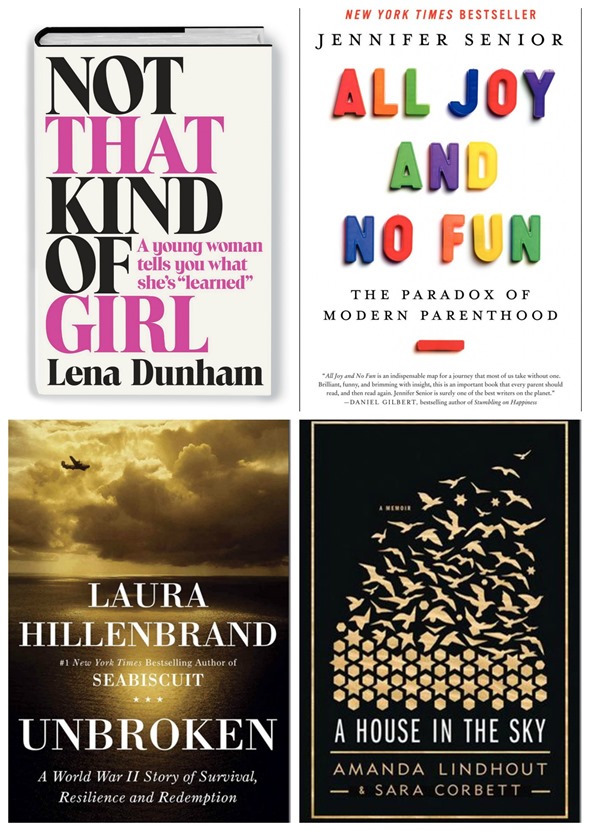 If you look at the side of my blog, I have a shortcut link to my Book a Week page if you want to see my reviews of the books that I've been reading!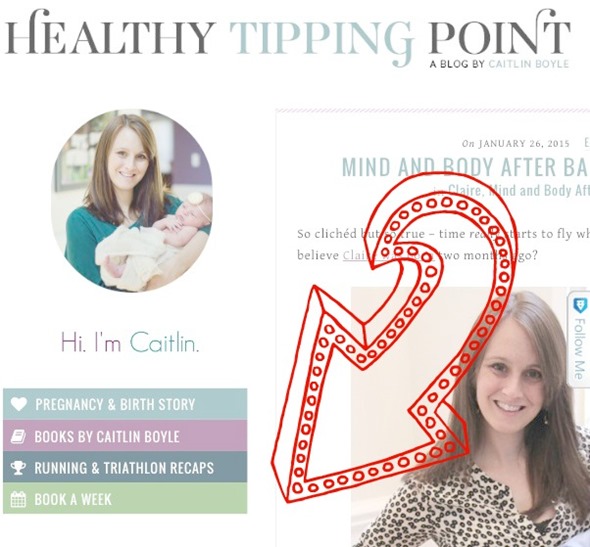 Since starting this challenge, the comment that I've heard most often is "But how do you FIND THE TIME to read?!"  In fact, I've heard this so much that I thought my response was worthy of a blog post.
Here's how I find the time to read a book a week!
1) I read really fast.  This makes reading a book a week a lot easier.  I have always been a speedy reader.  I read a lot of books when I was a kid – I can remember tearing through Sweet Valley High in one summer!  I have heard that there are techniques to increase reading time, but I just read this way naturally.
2) I read in small doses.  You don't need an hour of devoted reading time to read  – you can read in ten minute increments.  Or even less!  I carry my book with me and read during "waiting" moments, like in the car in the preschool parking lot.  I also usually read for a bit while I pump a bottle.  Henry likes to sit and play in the bathtub FOREVER, so  after chatting with him for a bit and soaping him up, I sit on the floor of the bathroom and read until he's ready to get out.
3) I read instead of watching TV.  We used to watch hours (HOURS) of TV every night.  Now, I only actually watch the TV shows that I follow.  If the Husband is watching a movie, I am reading a book.
4) I occasionally ignore my kids to read.  Wait – WHAT?  Yup.  I'm a firm believer that kids shouldn't be entertained all the time.  This is, obviously, a little hard with a toddler and a newborn – two of the neediest, most look-at-me type of people in the entire world!  The reality is that I'm home with my kids all day long, every single day, unless Henry is at school.  They get more than enough attention from me.  So usually, once a day, I will sit on the couch and read a book while Henry plays with his trains.  If he tries to interrupt me, I gently tell him it's mommy's reading time and I need privacy.  Sometimes, it doesn't work – but occasionally, it does.  I think it's a good lesson for him regardless. 
5) I read while my toddler watches TV.  Henry watches TV almost everyday.  I use the hour or so to work, clean the house, do food prep, or read.  I really like reading next to him on the couch while he watches TV. I can't do it every day (because there are so many other things to do), but it's really nice when it happens. 
6) I make it a priority.  When Henry was a baby, I tracked every 15 minutes of my time for an entire week – the results were super interesting.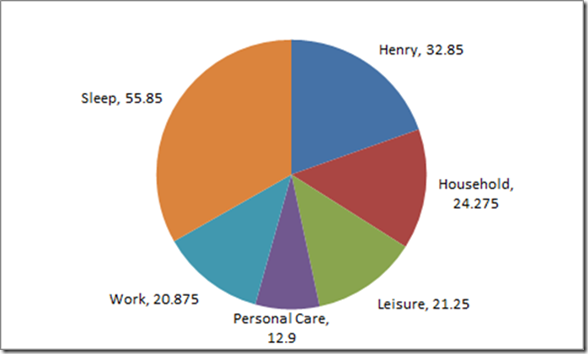 The upshot is most of us do have wasted time in our schedule.  Yes, some people are completely rammed with highly necessary tasks.  But not all of us.  Most of us screw around at night, watching TV or playing on our phone.  Or we roll around in bed for 20 minutes instead of getting up when the alarm goes off.  In short, we all have wasted time.  And I'm not saying that wasted time isn't nice – but if you want to do something like, say, read more or exercise or cook… there is probably time in your schedule.  You just have to find it and change your habits!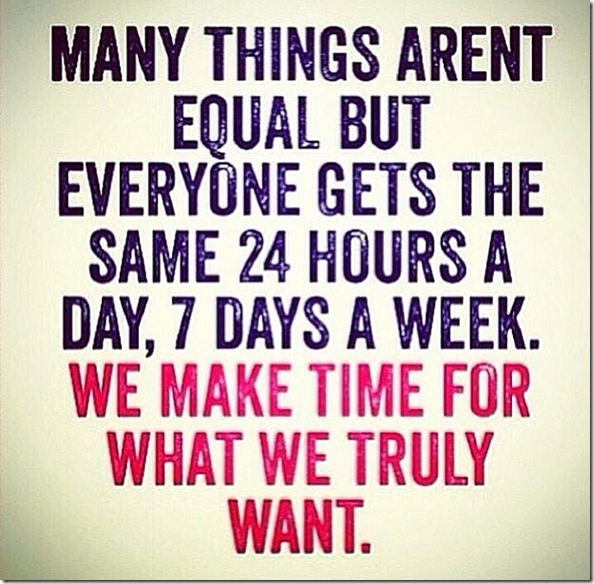 What hobby do you make time for?