Good morning!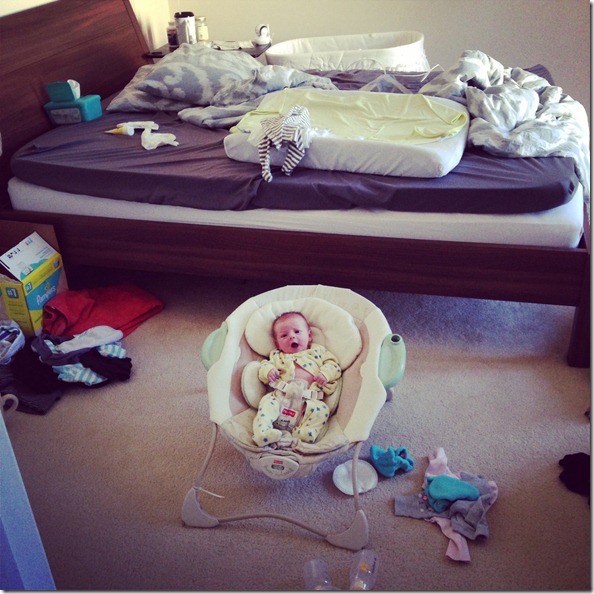 Today's goal is to organize my bedroom so it doesn't look like a baby bomb went off.  I think if I just corral the dirty clothes, I'll be light years ahead of the game…
I need to pull things together because my mom is leaving in the next few days – I am truly so sad just thinking about it!  She's been here for a little over two weeks and has been the HUGEST help.  She's really, really assisted us with the adjustment period by doing a lot of Henry's care, a ton of cleaning and cooking, and just providing general support.  Also – she's been on multiple wine runs.  Hah.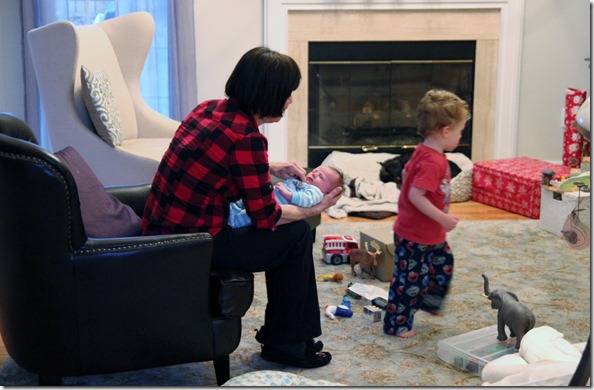 I wish she lived in town! We have been so blessed to have her help.
I've been stocking the fridge in preparation of her departure.  I didn't do "freezer meals" before Claire's birth, but I'm trying to do it now.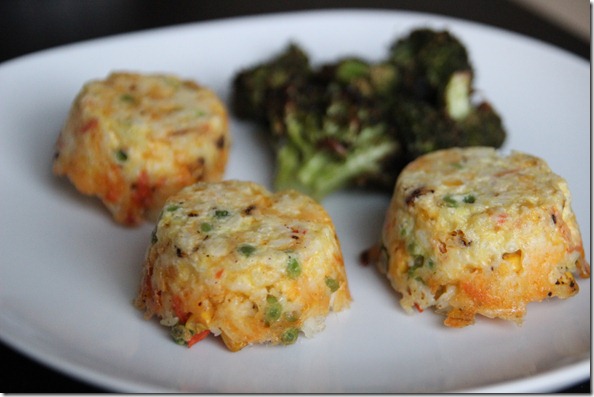 I used the Santa Fe Casserole recipe to make a delicious one-handed meal.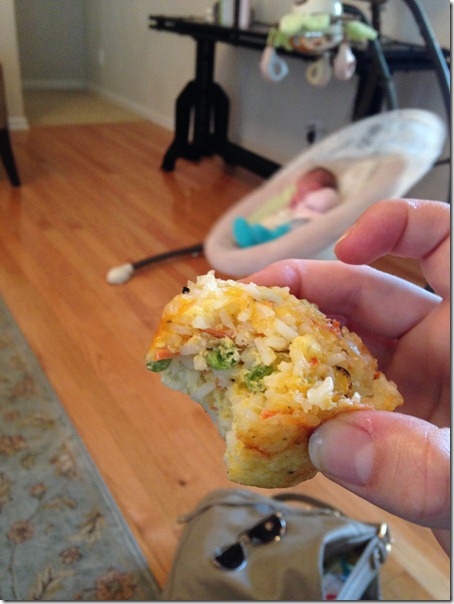 I did some modifications, though:  I skipped the addition of milk (to firm them up), used leftover Chinese white rice instead of brown ice, and nixed the beans, onions, and peppers for shredded carrots, frozen peas, and frozen corn.  The recipe itself is an awesome base (who doesn't like rice and cheese?!) and the modifications are endless.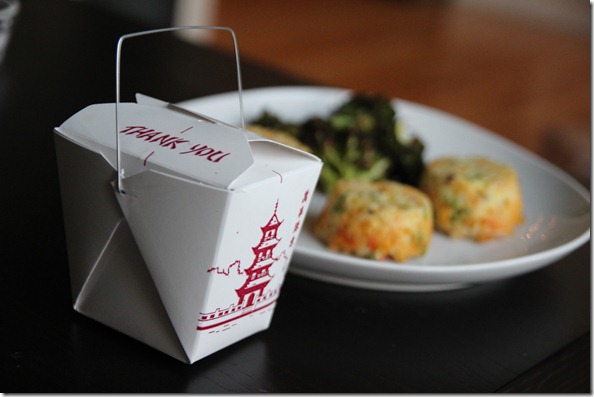 Another one-handed snack/pseudo-meal:  a calorie-packed spinach, berry, banana smoothie with tons (and I mean TONS) of peanut butter.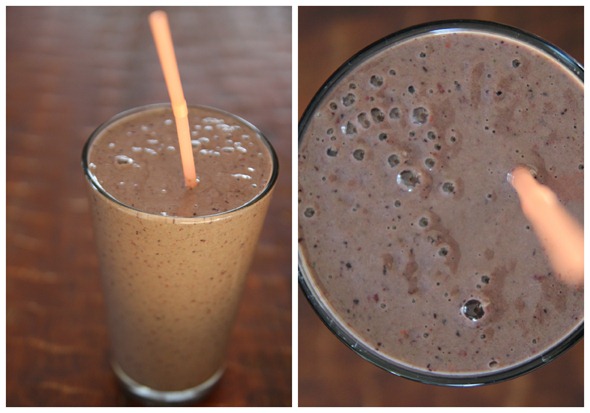 Okay – gonna try to organize myself for mom's eventual exit.  Although I am planning on hiding her car keys to delay her departure…