I am losing my lap.  I think I only have a week or so left!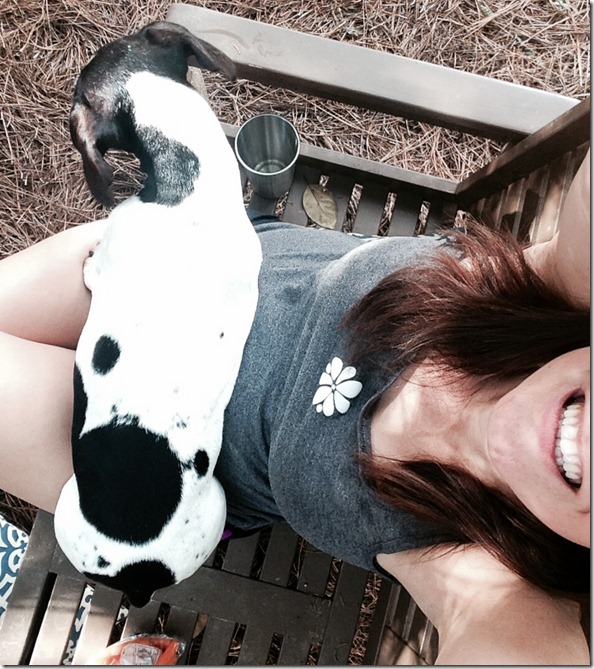 Sorry, Maggie.  Sorry, Henry.  This baby bump is taking over!
How's your Tuesday shaping up?  I am super tired – not going to lie.  One night's sleep can make or break me.  A tossin' and turnin' night left me feeling plenty broken.  Here's to hoping that I perk up soon…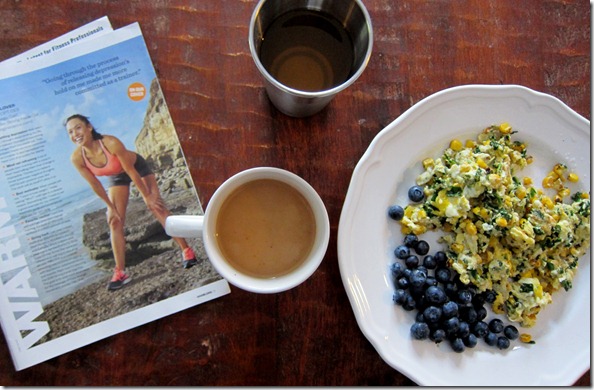 Tea (<— that should help)
Coffee (<—ditto!)
Three eggs with corn and spinach
Blueberries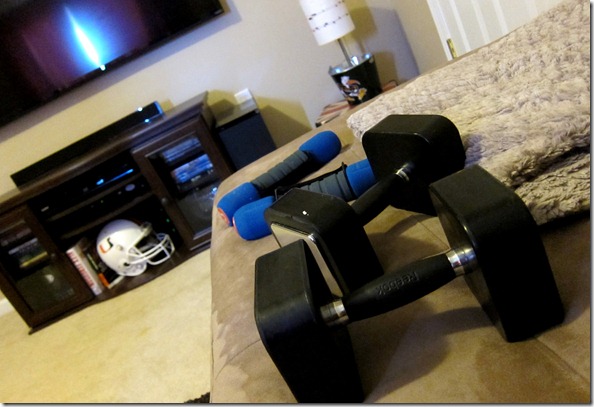 So – I have something new and fun to share!  I've written a few times that I'm really trying to integrate more strength training in my routine.  I've been good about doing it once a week at the gym, but that's not enough.  The urge to nest is in full force lately, and while I was cleaning out a closet, I found two 15 pound weights and two 3 pound weights – perfect for some at-home strength training!
I knew the ONLY WAY that I'd stay dedicated to doing moves regularly is if I put the weights on my couch – right in front of the TV.  My friend Gina suggested this list of moves, which are perfect for completing in front of the old boob tube: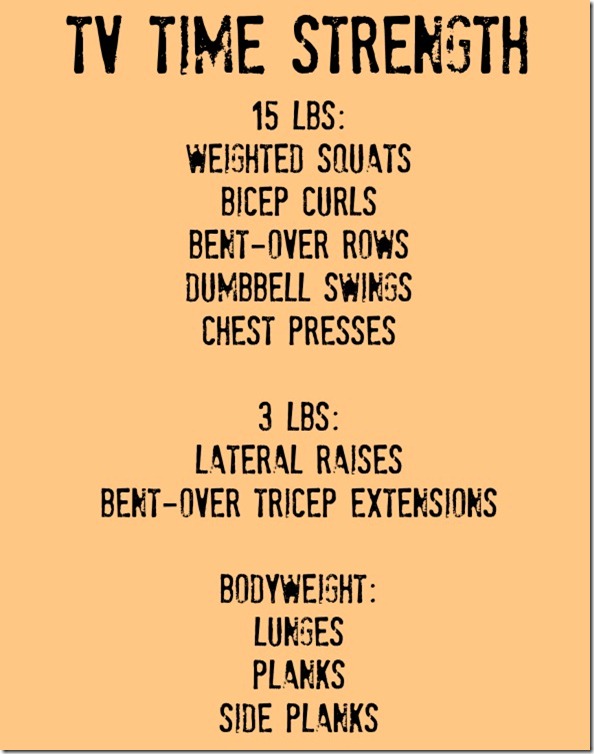 And I've brought back the Blank Training Plan (which I really love because of it's flexibility) to ensure that I actually do the moves four times a week – I'll be sure to update soon on my progress!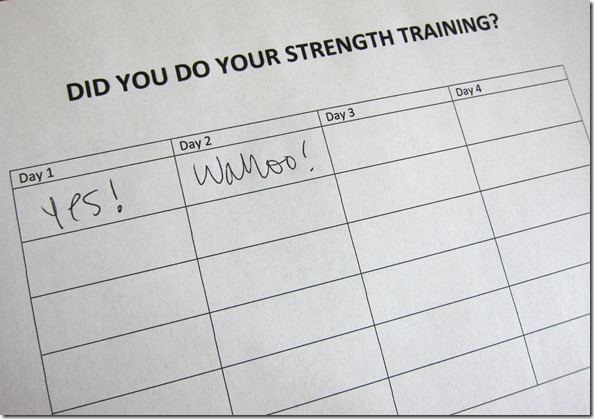 And speaking of great ideas from friends, my buddy Julie suggested that I look into the Fitness Bender YouTube channel, which has a ton of awesome at-home workouts.  She said that I could just play it on my laptop or phone and mute it so I could still hear my TV.  Win, win.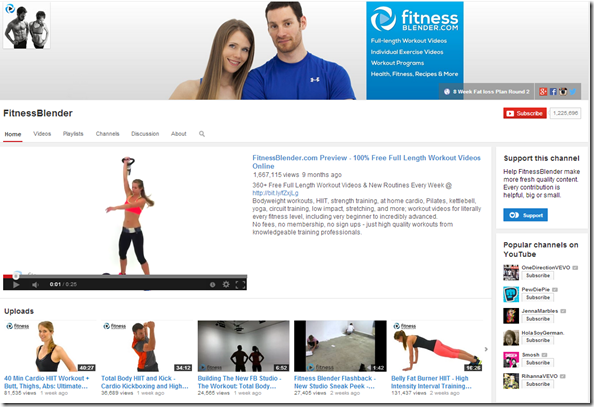 Do you work out in front of the TV?