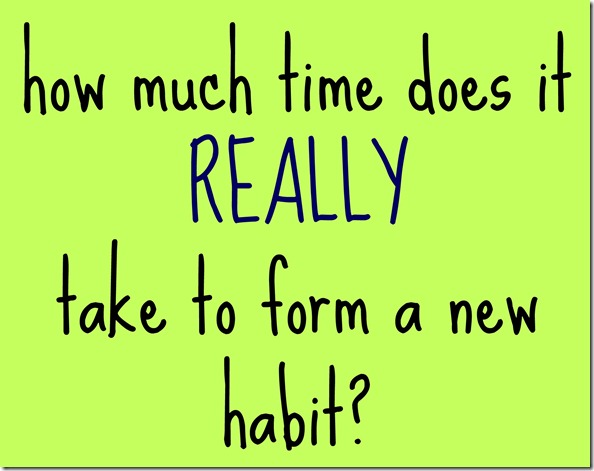 Have you heard the myth that new habits can be formed in 21 days?  Yup – that's right.  What is commonly accepted as a cold-hard fact is actually an urban legend.  The concept evolved in the 1960s when a plastic surgeon named Maxwell Maltz noticed that it took people who had an arm or  leg amputated approximately three weeks to lose the 'phantom limb' sensations and adjust to their new situation.  He applied that information to his own 'adjustment period' for everyday habits and hypothesized that it took 21 days for your brain to lose a previous 'mental image' and apply a new one.  This theory got repeated in self-help books and eventually accepted as fact by the general population. (Source)
A new study studied habit formation and kind of blew the 21 day concept out of the water. The study followed 96 volunteers as they applied an eating, drinking, or activity behavior to carry out daily, and then researchers polled them to determine how long it took for the new habit to stick.
The results?  It takes people anywhere from 18 to 254 days to form new behaviors – a huge variation!  On average, it took about two months.  The variation was dependent on a lot of factors – the habit itself, the personality of the individual.  But the upshot of the study is that you've got to be realistic – it probably won't take 21 days of effort to really create an entirely new habit.  It may take two months… or maybe even most of a year!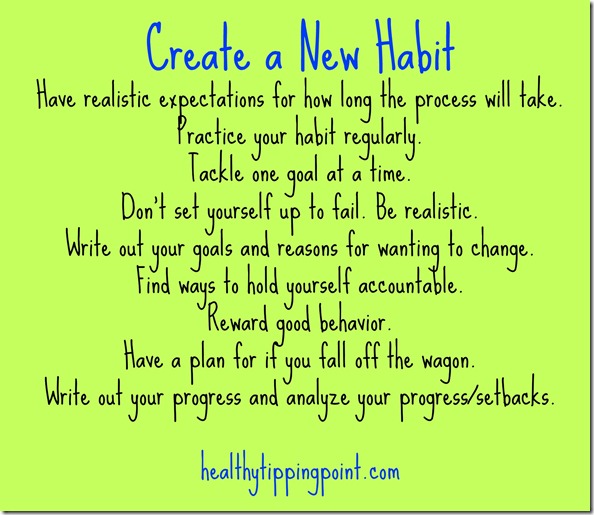 So… this leads me to my Commitment Week #3 update.  Yup – it's already been three weeks since I made a commitment to get back on the health bandwagon.  I think this week was the week that it really began to STICK.  The healthy habit has been mine for so long that I don't think it will take 254 days to really get back into the swing of things!  But I'm enjoying holding myself accountable through these updates.
Here are my workouts – my goal this week was to run more.  I can't remember what day I did what workout, so I'm just going to list them in order.
Workout 1:  1 mile of speedwork on the treadmill + 30 minutes on the stairclimber + strength training
Workout 2: 3 mile run
Workout 3: 2.5 mile run (SO HOT OUTSIDE)
Workout 4: 4 mile run
My goal for next week is to continue to run more and to do a longer long run.  I'd also prefer to workout 5 days a week, but this past week was pretty busy with our out-of-town guests.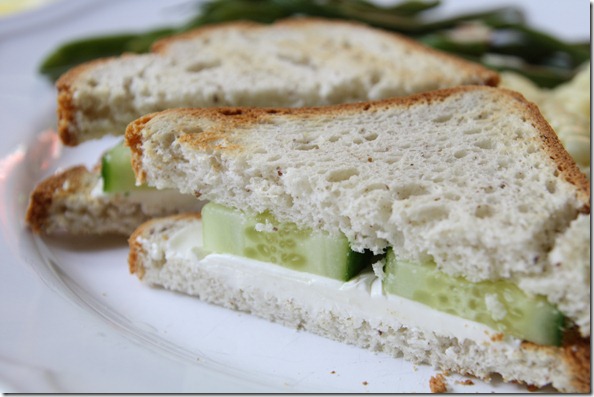 Healthy eating is going well, too.  I've stopped buying so many pre-cooked freezer meals and cookies from the grocery store… that was a bad habit that I really started to slip into last month, and I'm slowly digging myself out by doing more food prep.  I've also been snapping more pictures of my meals (mostly just for myself on my iPhone).  I tend to repeat meals a lot, and the photos are a nice reminder that I've already had dessert today.  Hah.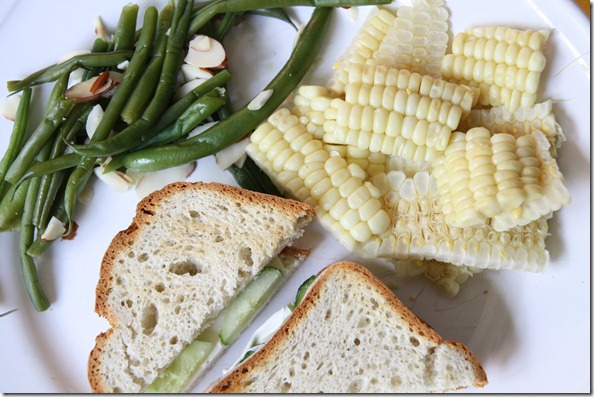 To sum it up – feeling good, feeling motivated, feeling healthy!  It's a nice place to be in.  I'm glad that I made the decision to re-commit myself.  This is the place that I'd rather be in.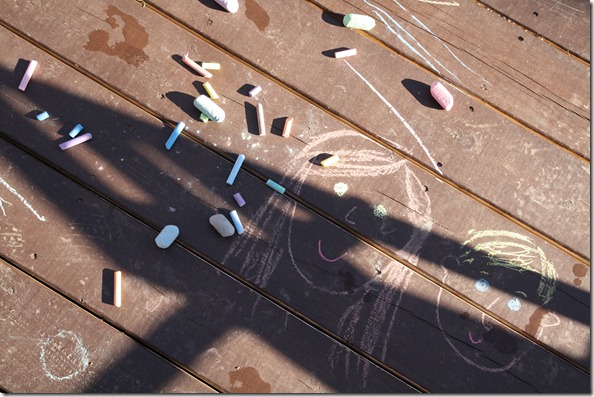 How long does it take YOU to form a new habit?