Happy Sunday!  And Happy Mother's Day to all the moms and grandmas.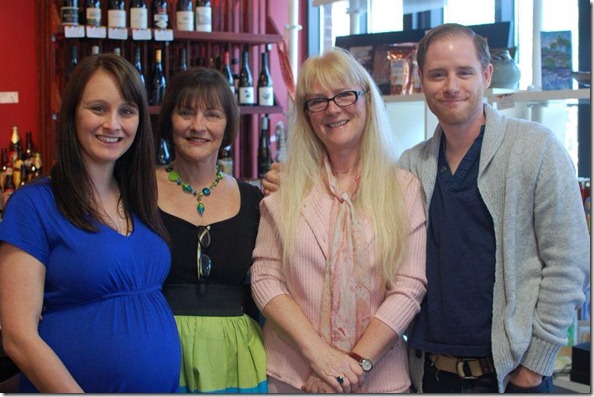 (Flashback!  The only picture I could find of my mother and my mother-in-law… Two awesome women who help and support us SO MUCH.  Don't know where we would be without these incredibly strong and thought ladies…)
It's fitting that this weekend culminated in the celebration that is Mother's Day because the past few days have been all-around amazing.  My husband's birthday was on Thursday, and I surprised him by bringing out his BFF, Joe, who lives in Philadelphia.  He was so excited to see him!  We took Joe all over the city and did lots of fun things… Probably the most exciting outing was our trip to the United States National Whitewater Center.  The big boys didn't do any whitewater rafting, but they did zip lined and rock climbed.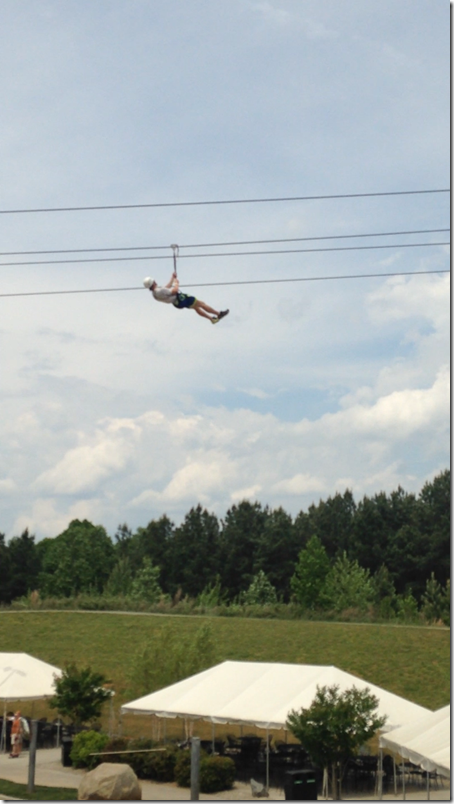 Henry was truly disappointed that he could not participate.  I swear, if the employees had suited him up, he would've been barreling down that zipline, too.  Is he 2 or 14?!  Sometimes I cannot tell.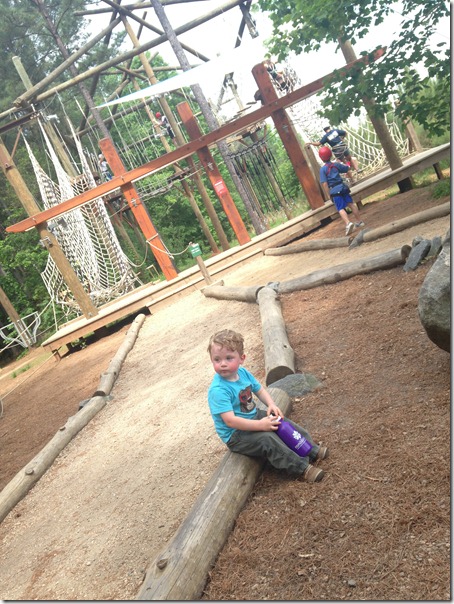 Side note:  Over the weekend, I re-discovered hardboiled eggs and am obsessed.  Goodness, I love eggs in all forms.  But hardboiled with Earth Balance on toast with a generous sprinkle of sea salt… it's the best.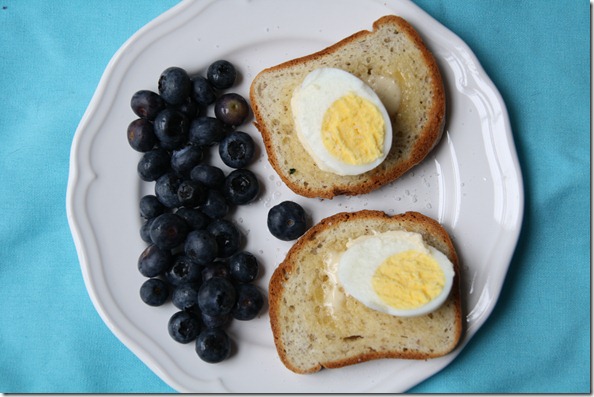 On Saturday night, I threw Kristien a surprise party!  I say "surprise" but it wasn't really.  It's kind of impossible to pull off a huge surprise dinner party when you're juggling a toddler, food prep, and hiding everything in the kitchen.  The copious amount of rum on the container probably gave me away!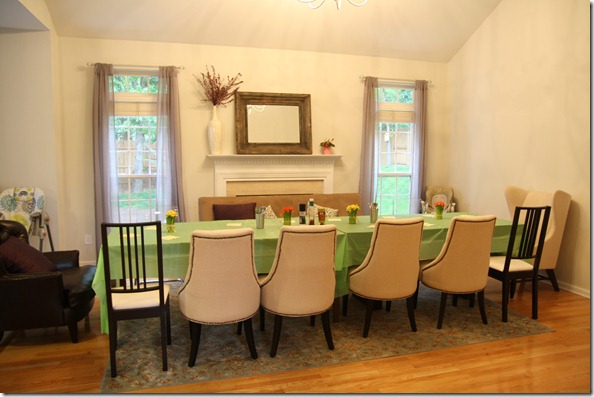 I had planned an outdoor BBQ but it rained… I cleared everything out of the living room and pushed together two big tables – TADA!  It actually worked out quite well.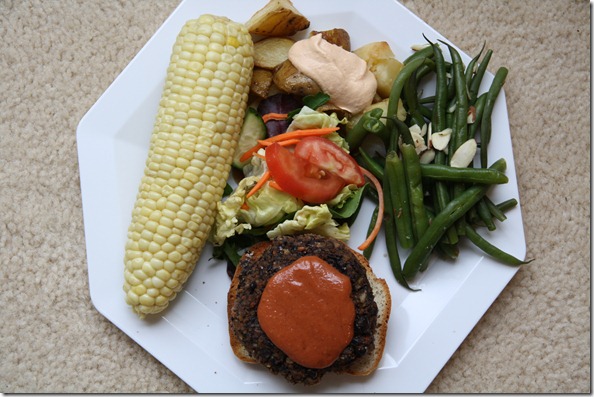 I have a whole post to write about our menu… I made a ton of from-scratch goodies (including a homemade vegan cream sauce and an almond butter BBQ sauce that was TO DIE FOR).  I also want to write about the food prep I did for this party… I did most of it the night before, and it really cut down on last-minute franticness immediately before the guests arrived.  I've been trying to "figure out" how to do this for dinner parties for SO LONG, and I finally hit the nail on the head!
Blowing out the candles!  Can't believe we're both in our 30s now.  After all, we met when we were 19!  Time flies when you're having fun and making incredible memories. I truly could not wish for a better husband.  <3
So – Mother's Day!  All I've wanted to do for recent holidays (i.e. my birthday and Mother's Day) is… NOTHING.  I know lots of moms want to do big brunches or trips to the zoo for the holiday, but this work-from-home momma desperately wanted some quiet time!  And that's exactly what I got… I slept until 9:30, got breakfast and a homemade card in bed, and then I had two hours to myself while Kristien and Henry took Joe out to bunch and to the airport.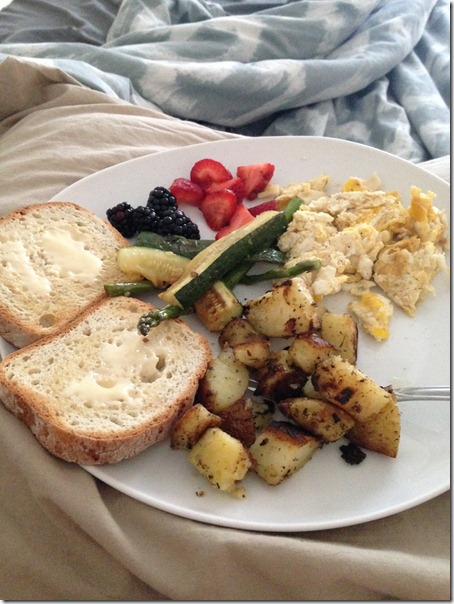 While everyone was gone, I went for a solo run!  It was super hot out but I did 4.0 miles.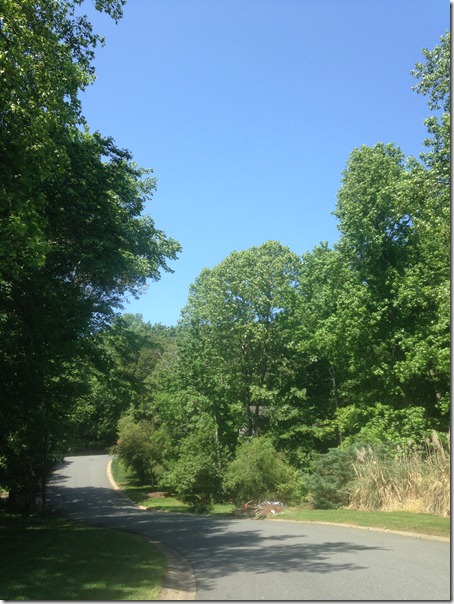 And then we went shopping… Kristien spent some birthday money on two new suits, and I got some new digs, too.   But I'll admit – I spent a lot of our trip staring at Henry and thinking about how lucky and blessed I feel.  Being a mom is the best thing that I've ever experienced – I try to be actively thankful every single day, but it's nice to have a special holiday to remind me of how grateful I am for my family.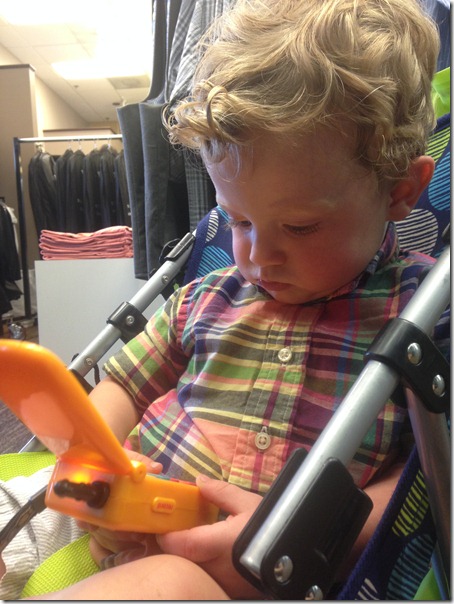 So – that was our weekend!  JAM PACKED with fun and lots of love.  I couldn't ask for more.
And again – Happy Mother's Day!