Slap on the sunscreen and break out patio furniture – it's feeling more and more like SUMMER!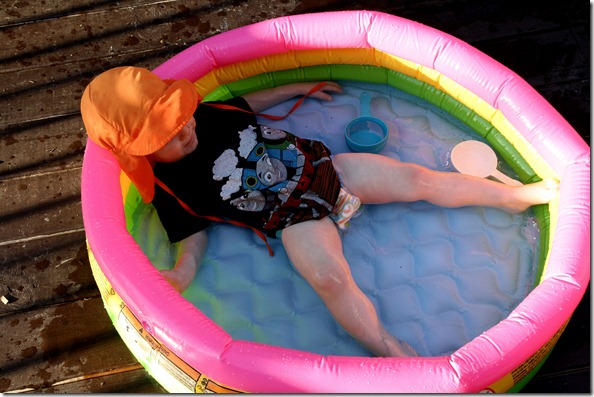 If in every photo you see of Henry for the next month, he is wearing that Thomas the Train shirt, that's because I truly cannot peel it off him.  And when I finally do, he begs me to put it in the laundry machine immediately.  I need to buy another version of the same shirt!  YES…  We have entered "that stage" of toddlerhood, and it is absolutely adorable.  I love it.
Anyway – speaking of sunscreen:
Selecting a Better Sunscreen: For Baby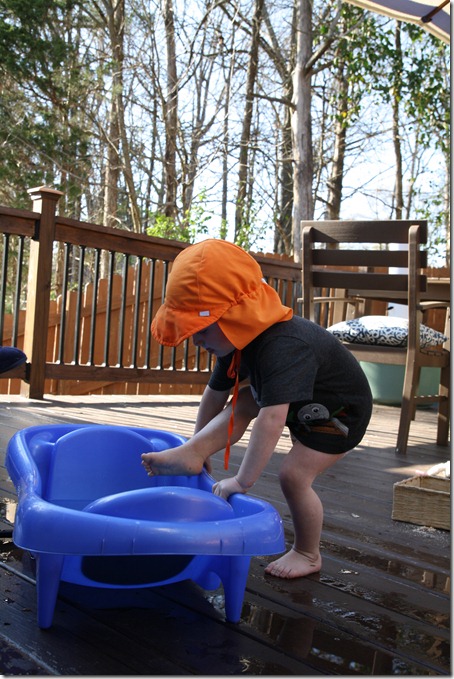 We have gotten more use from our newborn tub as an outdoor pool!  And I'd love an outdoor pool that's big enough for me to get into, too.  The community pool opens OH-SO-SOON.  It will still be freezing but at least I can dip more than my toes in. 

Last night, we inhaled this amazing quinoa dish while relaxing on the back deck: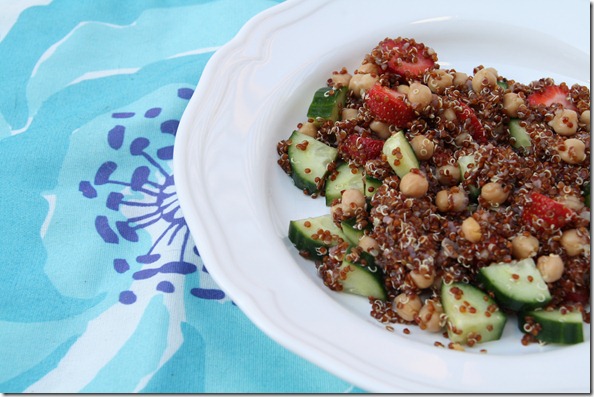 In the mix:
Quinoa
Strawberries
Cucumbers
Chickpeas
Balsamic Dressing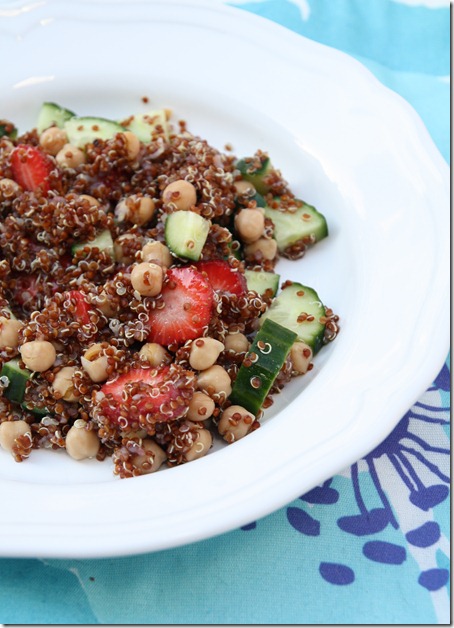 Also known as:Â  PERFECTION.
Thought of the Day: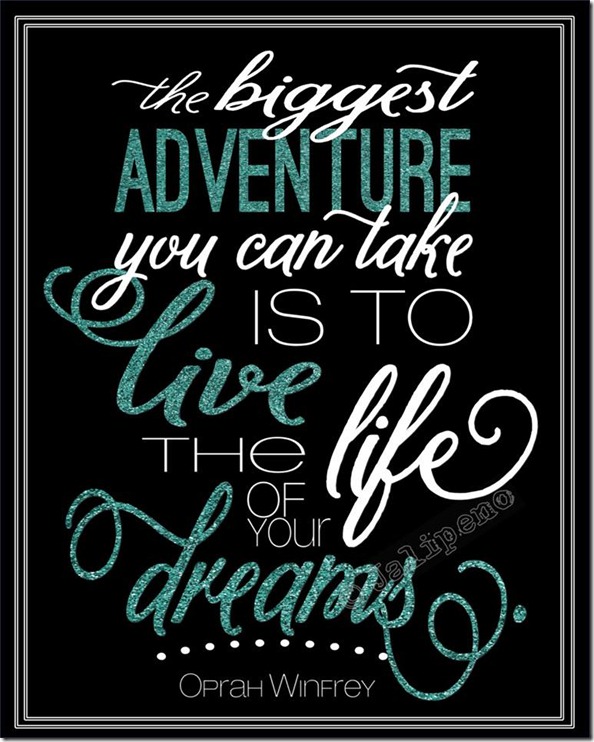 Workout of the Day: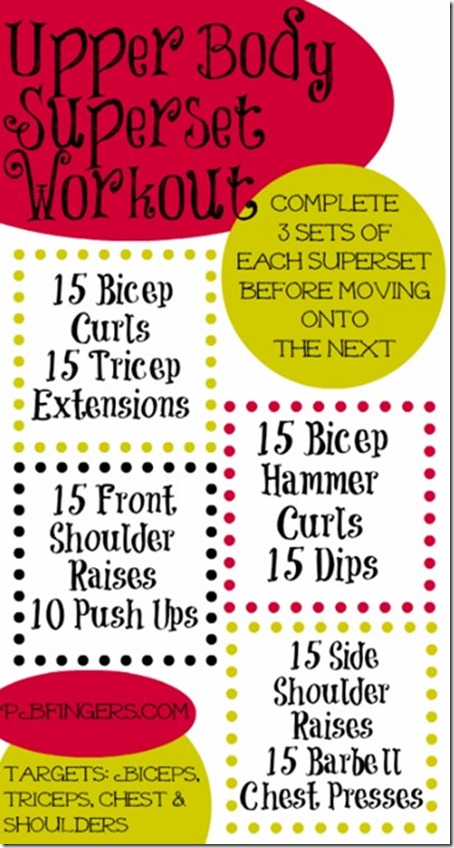 I found this workout on Peanut Butter Finger's workout page (which is really great, by the way), and yeah – it's going to crush me when I do it at the gym later.
Have an awesome day.  <3