I wanted to pass along an awesome resource called the Environmental Working Group's Skin Deep site.  In the US, the government isn't required to review the safety of beauty products before they are sold, so Skin Deep fills a void by "comparing the ingredients on 70,340 personal care product labels and websites to information in nearly 60 toxicity and regulatory databases."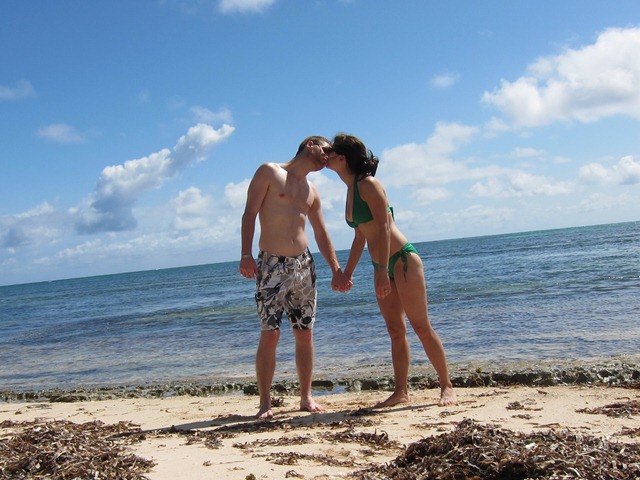 Lately, in the comments section, there's been a lot of discussion about more 'natural' beauty products that continue fewer chemicals – specifically, sunscreen.  Sunscreen does work – compared to people who never use sunscreen or slather it on infrequently, sunscreen users have a lower incidence of squamous cell carcinoma.  That's a great thing. 
But according to the EWG, research on whether sunscreen prevents the deadliest type of skin cancer (melanoma) is mixed.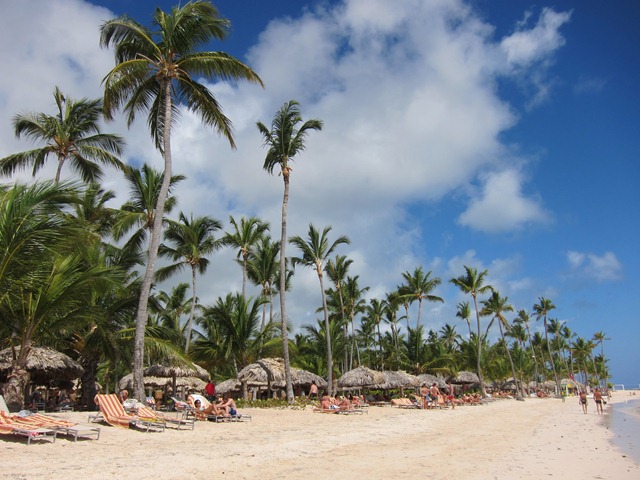 I found this paragraph particularly interesting:
Some researchers have detected an increased risk of melanoma among sunscreen users. No one knows the cause, but scientists speculate that sunscreen users stay out in the sun longer and absorb more radiation overall, or that free radicals released as sunscreen chemicals break down in sunlight may play a role. One other hunch: Inferior sunscreens with poor UVA protection that have dominated the market for 30 years may have led to this surprising outcome. All major public health agencies still advise using sunscreens, but they also stress the importance of shade, clothing, and timing. (Source)
Sunscreens Exposed: 9 Surprising Truths is a great read for more info.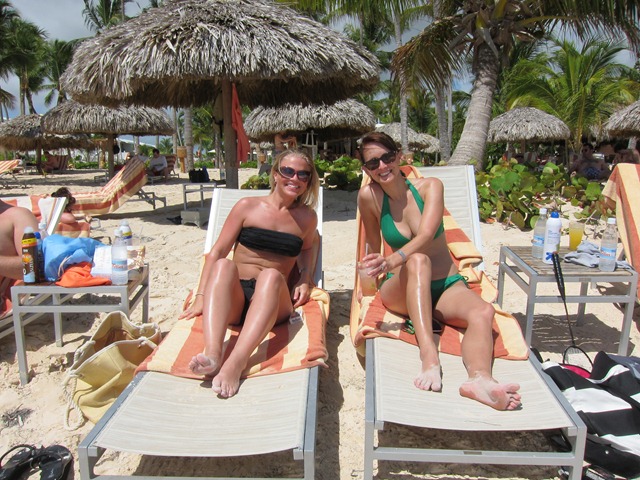 The Food and Drug Administration does not test sunscreens for toxicity or require manufacturers to prove protection claims.  Thankfully, the Environmental Working Group independently tests sunscreens, approving only 20% of more than 1,700 products on the market.  Amazingly, three of five U.S. sunscreens wouldn't be acceptable in Europe because of the chemicals used or the UVA protection offered (Source).
The EWG recommends avoiding sprayable or powdered sunscreens, as you inhale the chemicals during application. Sunscreens that contain Benzophenone-3 (oxybenzone), Octyl methoxycinnamate (OMC), Padimate O, or Vitamin A (retinyl palamitate), which are potential allergens, hormone-disruptors, and/or carcinogens, should also be avoided. When I was shopping for sunscreen this summer, I was hard-pressed to find any sunscreens at the pharmacy that didn't contain oxybenzone (more on this here). You'll definitely want to skip the sunscreens containing Vitamin A: one study (by the FDA itself!) indicated that lab rats developed sunlight-related tumors and lesions 21% faster when treated with a 0.5% Vitamin A-laced cream (Source).
Sunscreens that contain minerals like zinc oxide and titanium dioxide are safer alternatives, and many major brands now offer formulations with these ingredients.  EWG says that these sunscreens are "the right choice for children, people with sensitive skin and others who want the best UVA protection without potentially hormone-disrupting chemicals like oxybenzone or vitamin A, which may be carcinogenic on sun-exposed skin."  Furthermore, these sunscreens are not sprayed or powdered, so you don't have to worry about inhalation issues.   (Source)
The point of this post isn't to scare you away from using any sunscreen but to look for healthier and potentially more effective alternatives.  Also, remember that being in the shade, covering up with long sleeves, pants, and a hat, and not staying in the sun for too long is important, too.  For more information, you can check out the EWG's sunscreen page.
All pictures from our epic Dominican Republic beach vacation this past May – I wanna go back!