Wahoo! One week since I made a commitment to get back on the health bandwagon. I really think all I needed to do was publicly announce my intention… It really lit a fire under my booty. So, when I was thinking about getting back on track, I thought it'd be fun to have one healthy goal per week to guide my choices. 
This week was all about…
And by this, I meant regular, consistent exercise.  I know myself well enough to recognize that healthy eating is closely linked to exercise.  If I get exercise back on the table, eating well-balance meals naturally follows suit.  My specific goal was to exercise at least 30 minutes on the regular – enough to get my heart pumping and my muscles working.
I also really wanted to MIX IT UP.  I think I'm still suffering from a bit of a training hangover from my Half Ironman in October and the follow-up Half Marathon I did in March.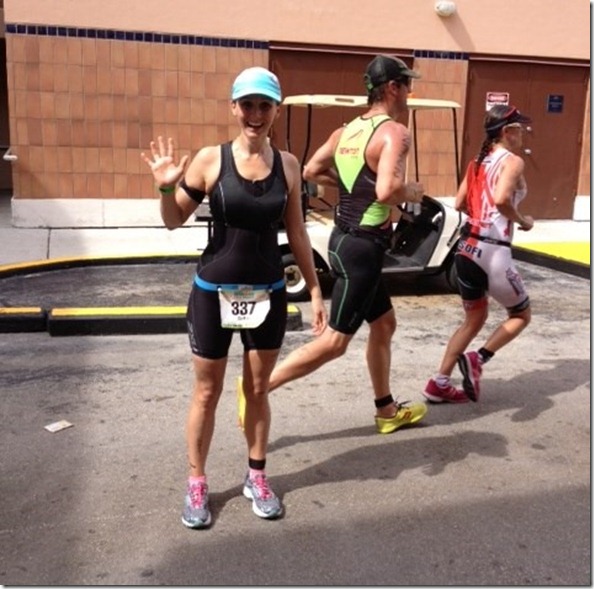 Don't get me wrong – I had SO MUCH FUN at my Half Ironman (well, "fun" is an interesting word for the experience, but you know what I mean…).  I really am so proud that I did that race.  But the training really did in me, both emotionally and financially.  Just check out the "Half Ironman Training, Summarized" post.  So yeah – the race was 6 months ago, but I'm still feeling the effects of it (in fact, the awesome $$ cost of that race is the primary reason that I haven't been doing a ton of events this spring – my budget is still recovering!).
I've had post-training hangovers before some long endurance events, but seriously – nothing that ever lasted this long!  That's why my goal for this week was just to MOVE MY BODY and HAVE FUN.  I'm just not in the space where I can pressure myself into following a training plan.  The idea makes me a little queasy!  Hah.   I'm doing the Runner's World Heartbreak Hill festival races in June, but I can warm up to training before then. But in the meantime, I just want to get back into the habit of exercise.  It's gotta be like brushing your teeth – not like a special date night.  Know what I mean?!
Alright – so here are my workouts from Commitment Week 1 (going by memory – I think this is the order I did everything in):
Saturday: 3.1 mile run
Sunday: 2.5 mile run
Monday: 30 minute stairclimber
Tuesday: 40 minutes elliptical + row machine
Wednesday: 1000 yard swim
Thursday: Off
Friday: Active rest / Long walk
Saturday: 2.5 mile run
Sunday: 2.5 mile run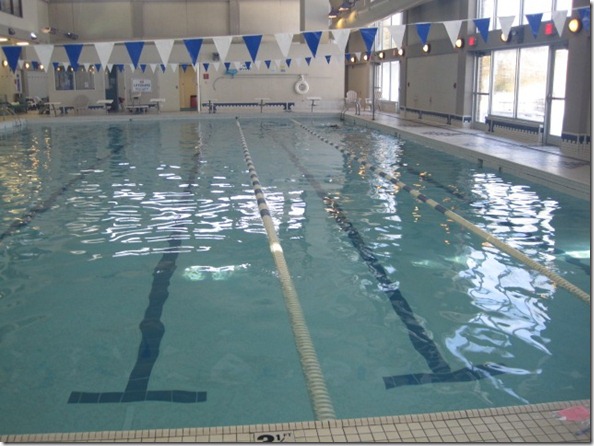 It felt great to be back in the pool!   I hope to find myself there again soon, but my goal for Commitment Week 2 is to try a few new exercise classes. 
Have you ever suffered from a training hangover?  What race triggered it and how long did it last?