This post and giveaway is sponsored by Minted.com.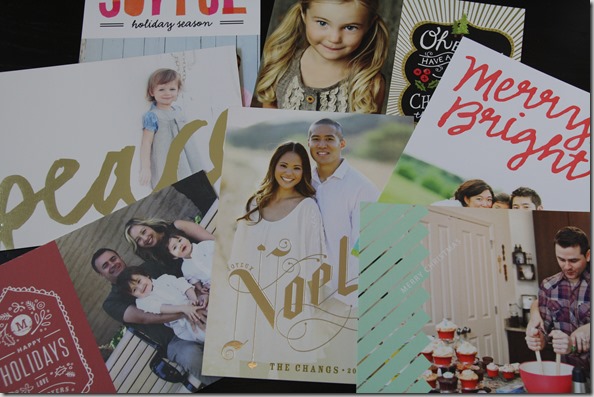 Can you believe the holidays are right around the corner? Wahoo!  I've always been good about sending out holiday cards, but I really wanted to be the type of person who did photo cards. It's so nice to open your mailbox and find a card filled with photos of your loved ones. They're my favorite holiday cards to display, too.
Enter: Minted.com.  They have so many beautiful cards crafted by so many talented designers (check out the blurb below for some information on their crowdsourcing business model – pretty cool!).
Minted crowd-sources design and art from a global community of independent designers, then sell their best designs as fine products such as stationery, wall art, and décor for the home, holidays, and occasions. Minted was an early pioneer of crowdsourcing product design and has held open art and graphic design challenges monthly since 2008. All designers and artists are welcome to enter our open challenges. Designers collaborate on our community platform and provide peer critiques that improve both designers and designs over time. Consumers and designers curate Minted's product assortment by voting on the entries to each challenge, ensuring that the best designers and designs are surfaced and represented on Minted. Minted produces and sells the winning designs, paying the designer a commission on every sale.
It was difficult for me to select my favorite card.  In the end, I went with the Let's Be Jolly card in teal.  Here's our card!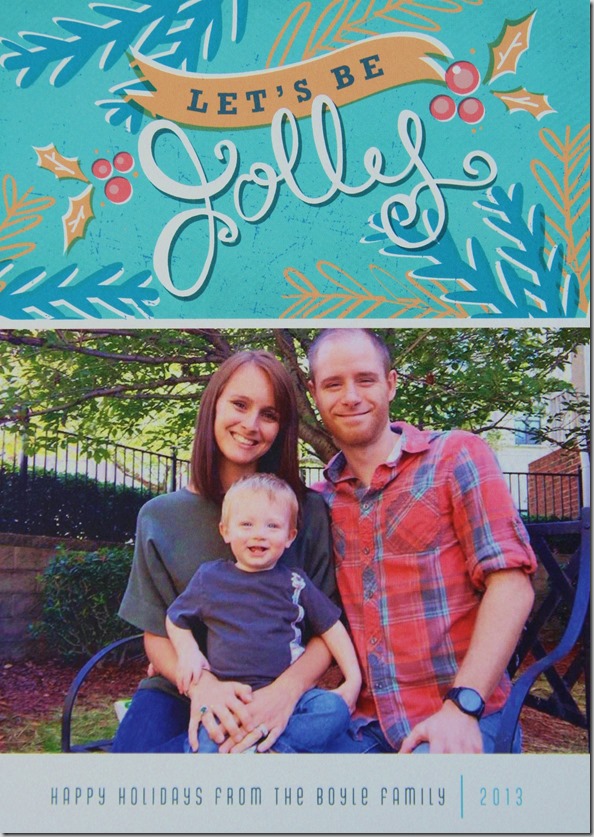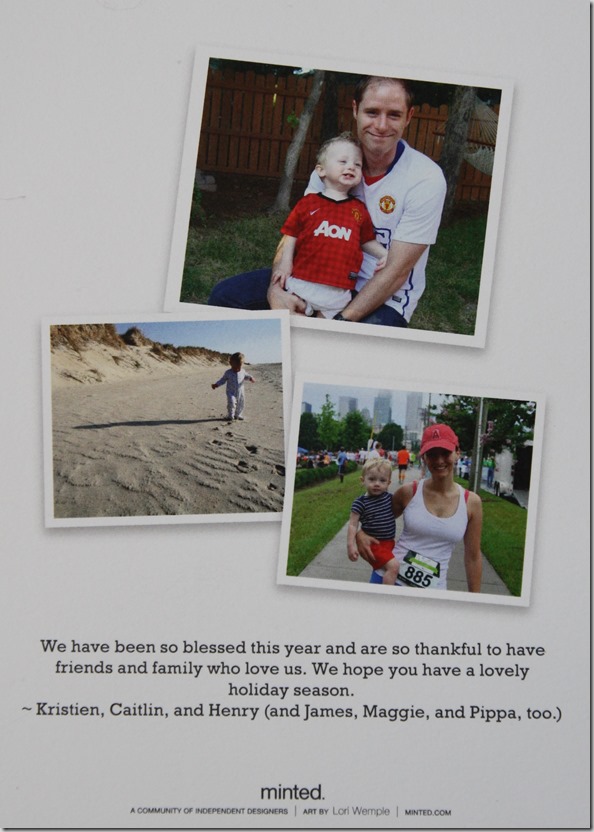 I feel conflicted about Pippa's 'signature' being on the card.  I ordered the cards before Tuesday, obviously.  I feel sad to see her name included with the rest of the furbabies and know she's gone, but I guess I'd rather it not be left off entirely. 🙁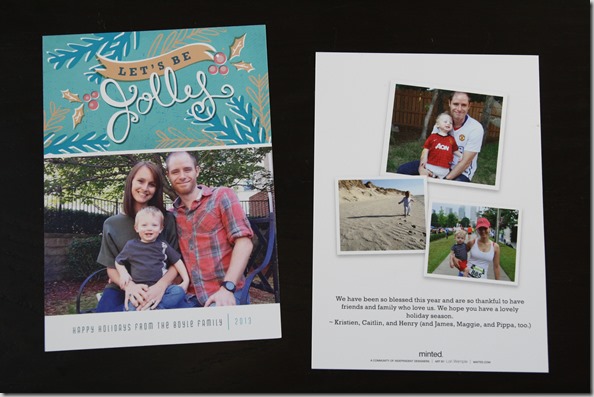 Regardless – beautiful card, right?  The best part is our family photo was shot with Kristien's Samsung Galaxy.  The quality is still great – it probably doesn't hurt that the card is printed so nicely and on such thick paper.
I'm just pleased that we're finally going to be *that family* that sends out photo holiday cards!  Now I've just got to hunt down everyone's address and fill out the envelopes. 🙂
Onto the giveaway!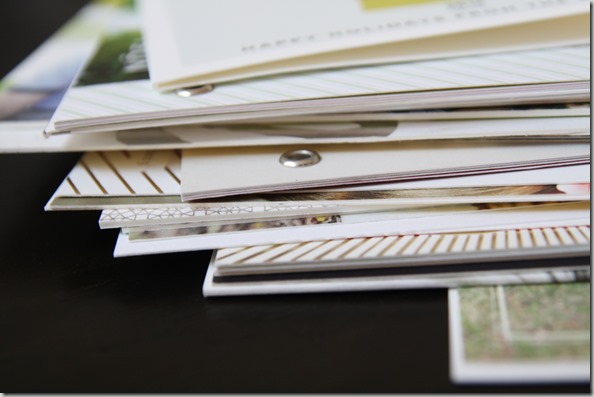 Click through to enter to win a $100 credit to Minted.com.
One lucky reader will receive a $100 credit to Minted.com.  You can use your credit towards your own holiday cards or another beautiful Minted.com product.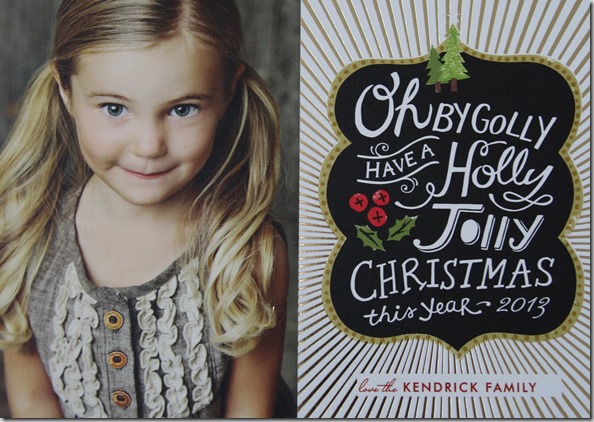 To enter to win, simply leave a comment describing your favorite holiday tradition.  Mine is probably decorating the tree!  I'll pick the winner on Monday.
Happy Holidays!