I grew up in paradise – and I didn't appreciate it one bit until I left.  So I sure do love to come back!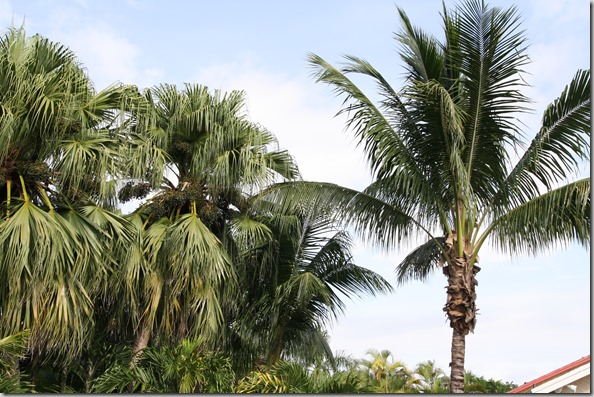 Hi, Miami!
I'm in town for a series of Operation Beautiful events at FIU and University of Miami.  I flew out of Charlotte early yesterday morning (up at 4 AM, flight at 5:45, delayed on runaway for two hours – grrr!) and did two events at different branches of FIU.  The FIU events went really well – the students were really engaged.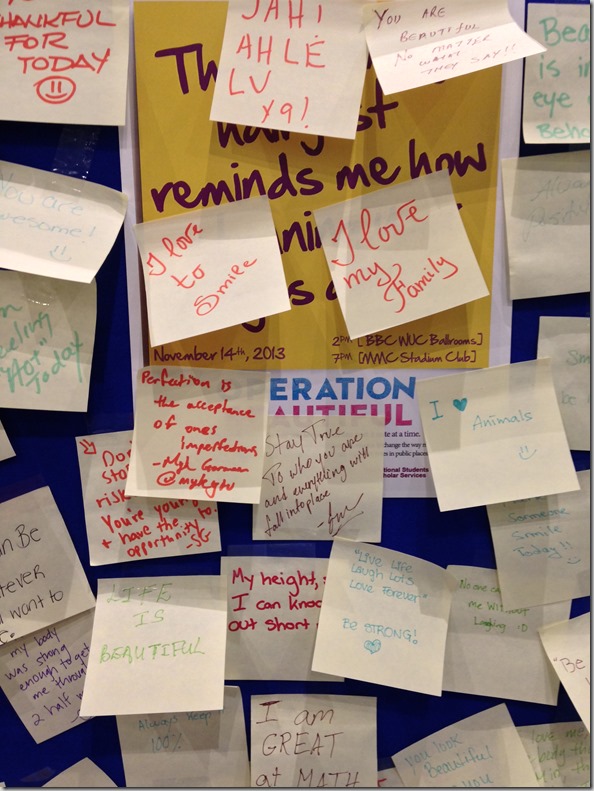 I was so exhausted from my day of travel that I found myself napping on the floor of my rental minivan before one of the events.  It was a solid sleep, considering that my face was mashed up against a seatbelt.
After the second event, I drove back to my old neighborhood (Kendall, for the locals) and arrived at my oldest-bestest friend Lisette's house.  It was so nice to see Lisette and Danny again.  They recently went on vacation to Las Vegas, and we stayed up way too late looking at their vacation pictures.  I always like looking at their vacation pictures because they are huge foodies and take pictures of everything they eat.  The weirdest/coolest thing they ate was a chocolate stout cake with bacon crispies on top.  They said it was really good – I'll have to take their word for it. 😉
After an absolutely epic sleep (ELEVEN HOURS), I woke up to a quiet, empty house.  Lisette and Danny both have to work today, but it works out because I have a ton of article-writing to catch up on.  I don't mind in the slightest because their backyard looks like this: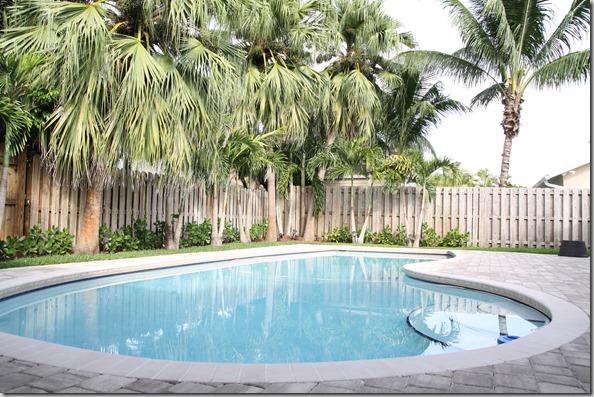 The only problem was my computer cord wasn't long enough to reach the table.  Easily solved by bringing out a few TV tables – there is NO WAY that I'm going to sit inside and work when their backyard looks like that.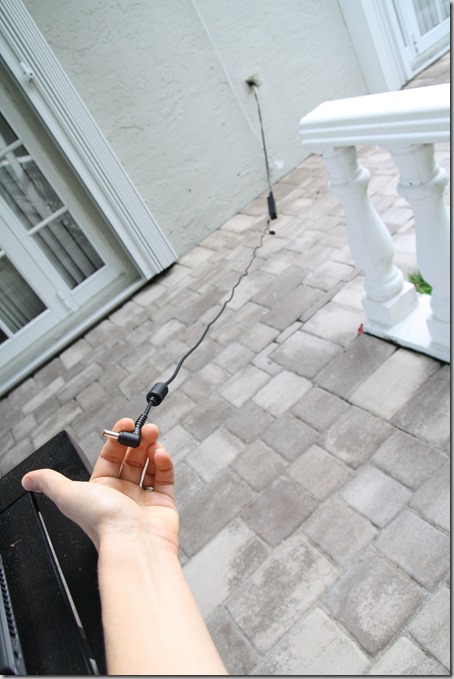 Further proof they live in paradise – they have a Keurig.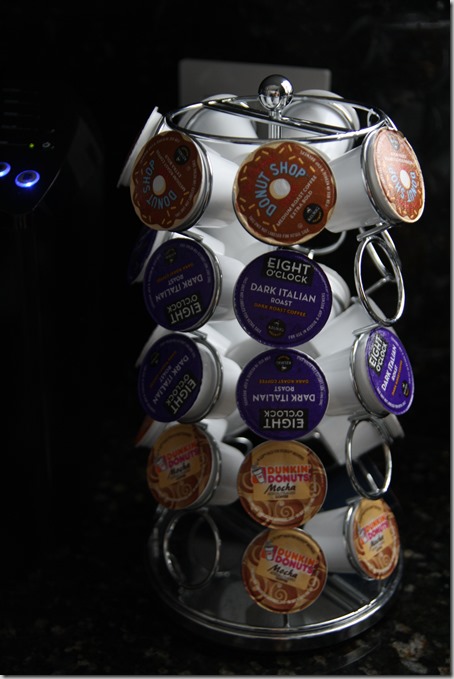 And a fridge filled with delicious food!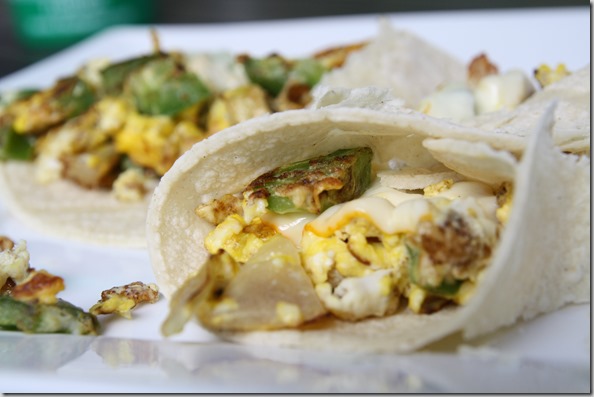 Dinovember
You've got to check out this blog post and Facebook page.  Two parents, in an effort to instill creativity and wonder in their children, pose their girls' toy dinosaurs in crazy situations each night – and wait for their daughters to discover the dinosaurs in the morning.  They've told the girls that the dinosaurs come to life every night throughout November.  And the results are hysterical.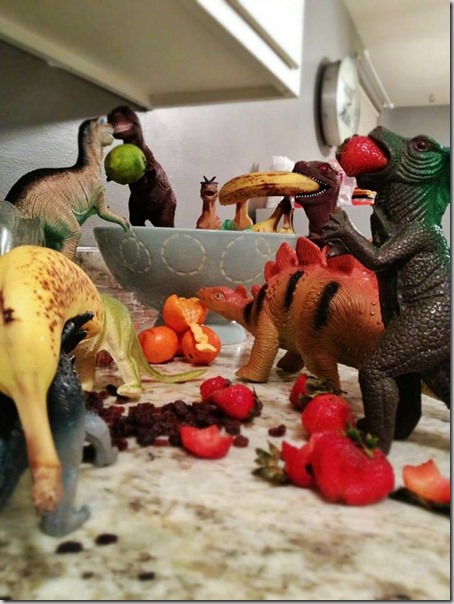 Isn't that great?  I totally want to do something like this with Henry when he's older. He'd love it.  Kind of reminds me of the Elf on the Shelf tradition.
Off to work / take writing breaks to jump in the pool.  Stay tuned because there's a really awesome giveaway going up this afternoon.
Happy Friday!