After writing over 4,500 posts in five years, I've suddenly encountered something weird: I feel like I have nothing to say. I've experienced writer's block before, but it's usually about articles or books – not the blog. Recently, I realized my problem – Instagram!  I love Instagraming, but sometimes I feel like I'm saying the things that I want to say – or at least sharing the images I want to share – on that space. That's no fair to the blog! So I've decided to re-blog some of my favorites with some additional thoughts…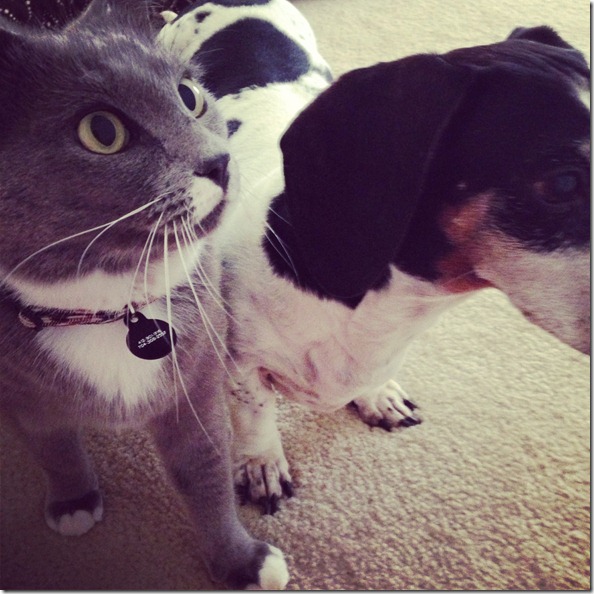 We've had Pippa for about a year now, and I am OBSESSED. I love that cat! She is so fun and friendly. And Henry has learned to say "MEOW" so now they talk to each other. And the dogs have warmed up to her, too.  Do you want to know what my bed looks like at night now?  It's jammed full with Kristien, me, Maggie, James, and Pippa, who finds a nice, cozy spot on Kristien's head to sleep.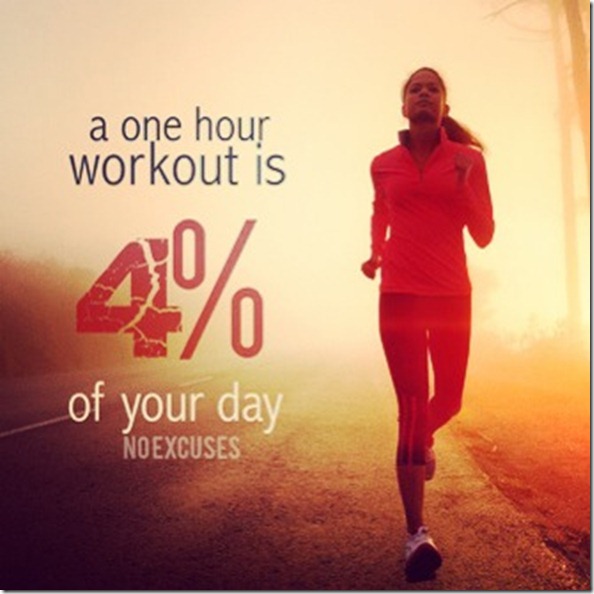 I love this image… Sometimes, I feel like I'm dragging myself to the gym, but I think of this little fact and feel so motivated. Only 4%? I waste at least 8% on Instagram!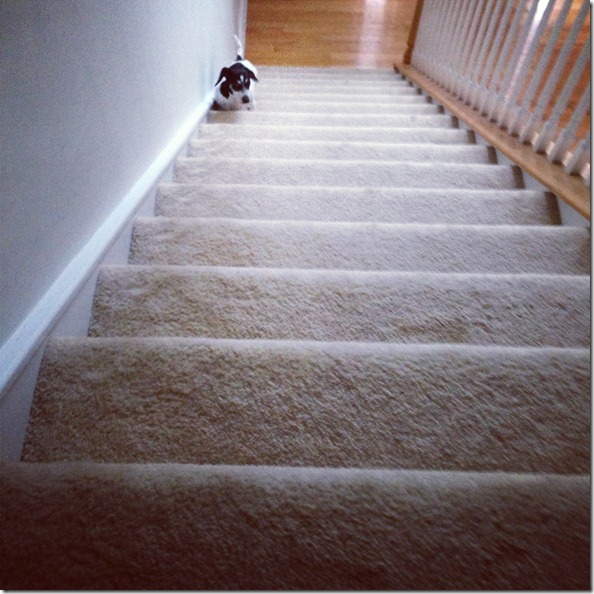 Maggie is getting so old…. It's sad. I have to carry her up and down the stairs most of the time, and I think she's losing some of her senses… A bit of food will be right under her nose and she can't find it. I think a trip to the vet is probably in order, just for a check-up.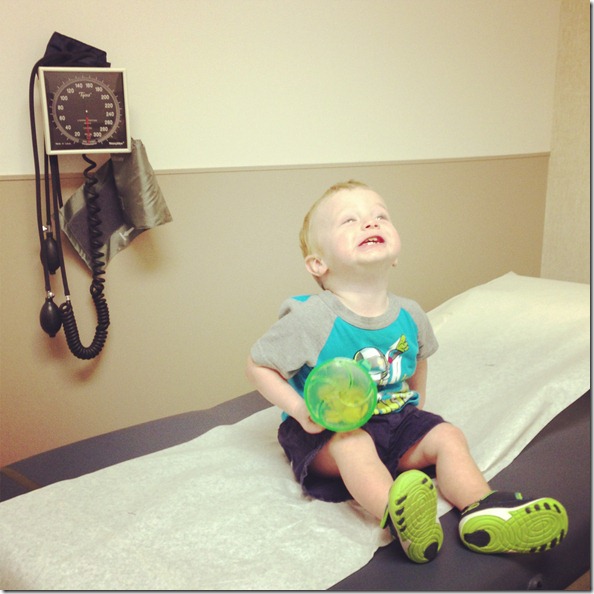 Speaking of the doctor… Henry had his 15 month appointment yesterday!  In this picture, I'm asking him to say, "CHEESE!"  He passed everything with flying colors, although the doctor did say that we have to get rid of the bottles now.  I've known this was coming and have been paring them down, but I was kind of hoping he'd give them up completely on his own.  Not gonna happen!  Today is the start of No More Babas.  It's good times…. <— sarcasm font.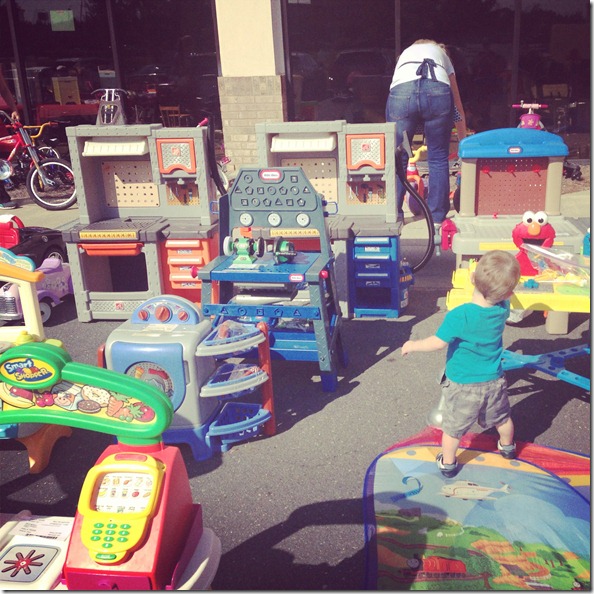 We went to a big consignment sale this morning. I was looking for Christmas presents and fall clothes. I also bought him a slide – I can't wait until Henry wakes up from this nap so he can play on it.  If you're in the area, it's called Sail Again.  It was the best consignment sale that I've been to, and trust me – I've been to a lot!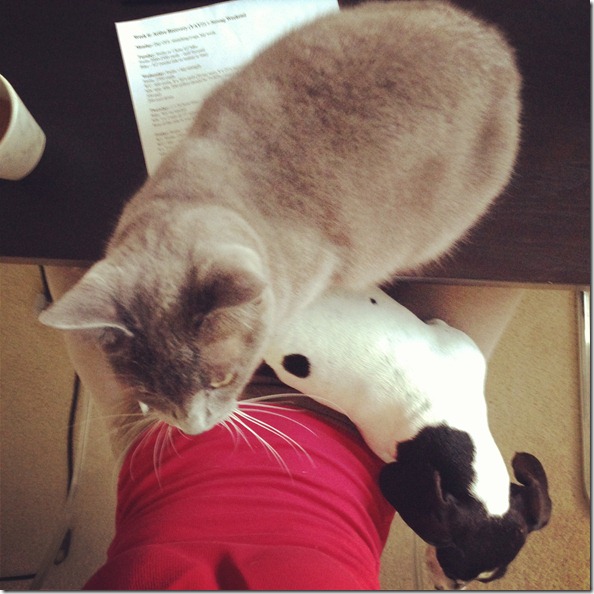 Impossible to work.  That is all.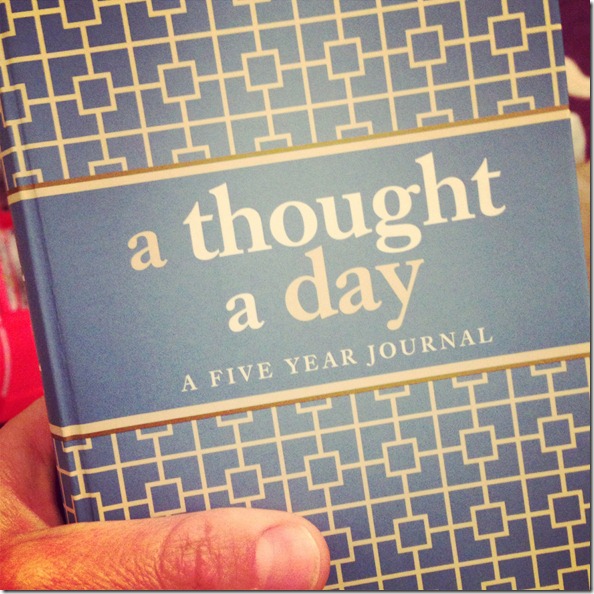 I love my Thought a Day journal. So much easier than keeping a diary!  Sometimes, I go a few days without writing anything down and then go back and fill it in.  Mostly, I just keep track of what we did and new milestones that Henry is hitting.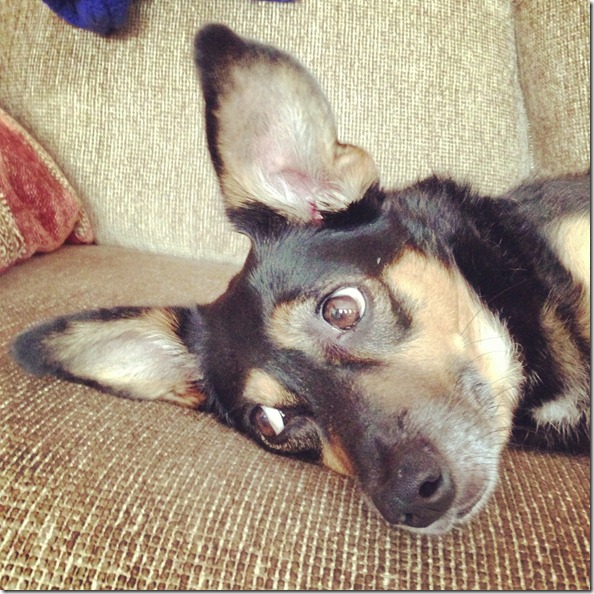 Oh, James. What big ears you have!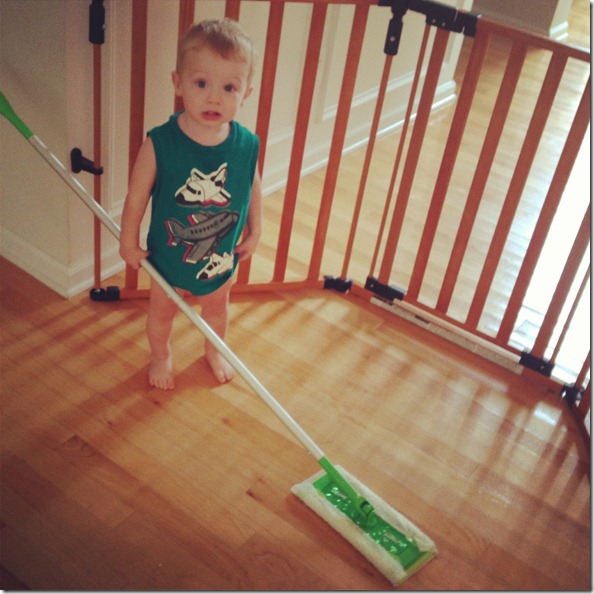 Henry looks so old in this picture, doesn't he? Time flies when you're having fun.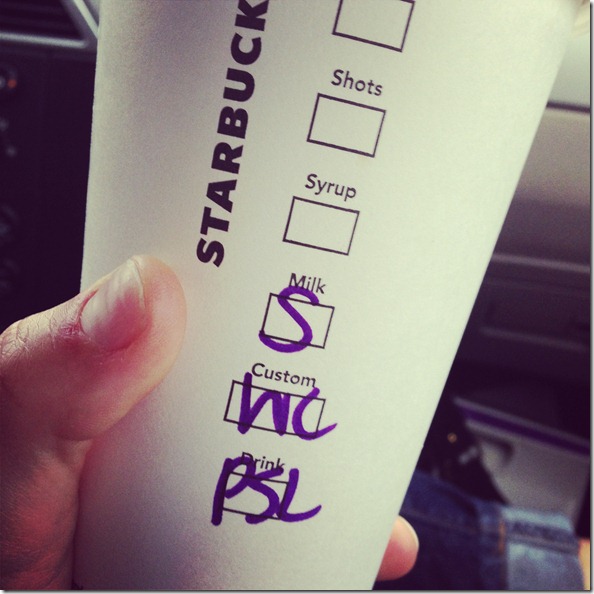 I know that Pumpkin Spice Lattes are almost a joke nowadays, but MAN – I still love them, I'm still pumped that the drink is back, and I will still cry when PSLs go away for the season.  Pumpkin Spice for life!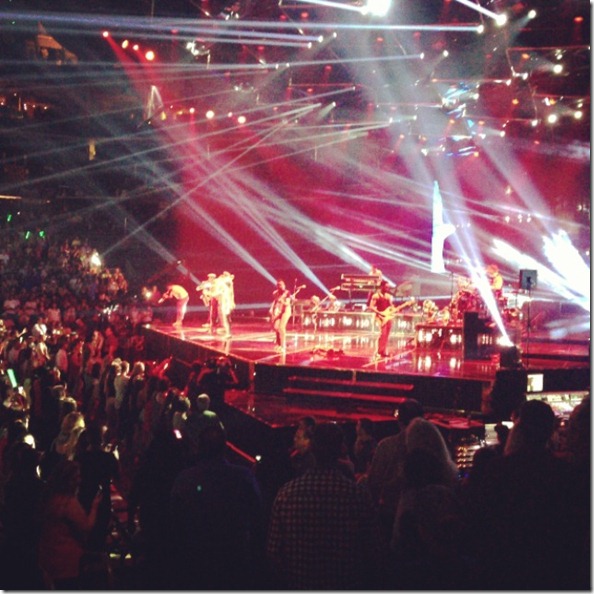 We went to TWO concerts recently! This is huge because the last concert I went to was Coldplay in 2007. Two in a month is a big deal. We saw Bruno Mars, who was literally the best act I've ever seen. We also saw Muse, who I'm not as familiar with but still really enjoyed.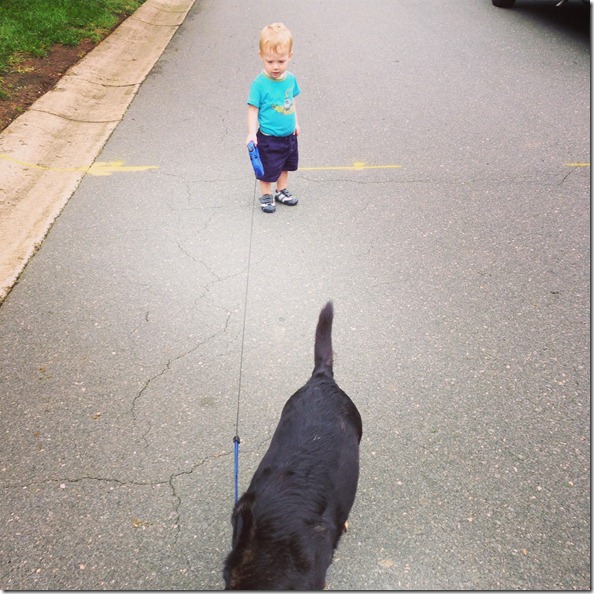 Henry's favorite 'chore' is walking the dogs. He's good at it, too!
Little gray doggie faces kill me. It's the cutest thing ever.
I'm CaitlinHTP on Instagram.  Let's be friends!