Good morning! How's it going?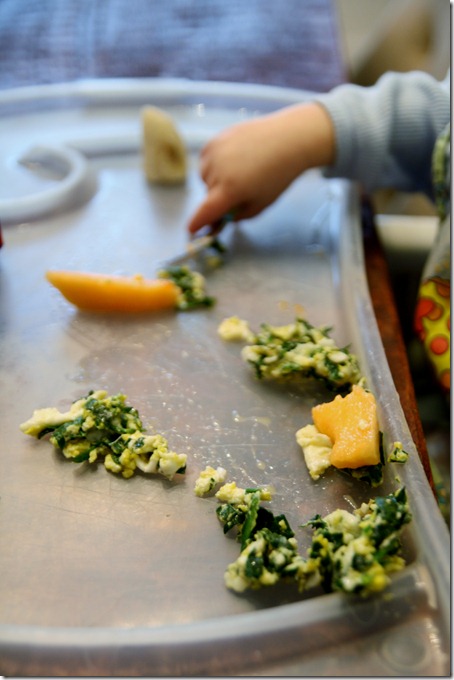 Things are great – but busy – over here. Over the past two weeks, I've had a lot going on, and I kind of feel like a headless chicken, running around frantically to get it all done.  I've been up to my eyeballs in writing deadlines, which is a good thing.  But still – whew.
One thing that's been going REALLY well lately is meals.  We've decided to start sitting at the table for all our meals, and Henry really loves it (instead of the high chair in the kitchen – man, am I really thankful I did not spring for a $$$ highchair).  Sometimes, my meals don't line up with Henry's, but I sit at the table with him anyway and peel potatoes for dinner or do the bills.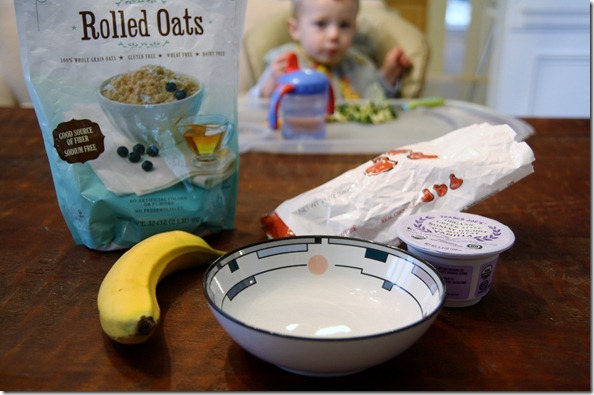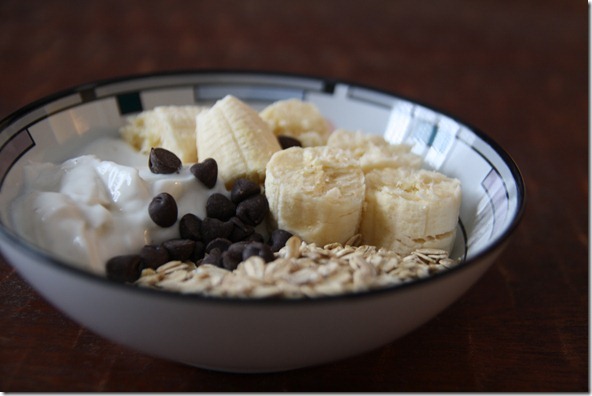 Oh, yogurt messes.  I'm so glad that you're back in my life full force!
So, although I feel frantic during the day, I'm trying to carve out time to relax at night. I have a bunch of half-finished DIY projects around the house, but that doesn't seem too appealing, so I have been opting to space out in front of the TV.  I'm OBSESSED with Downton Abbey.
I did read a book that shall not be named on an airplane on Friday… I hate to talk badly about books so I won't reveal the title. But when I got to the paragraph where the doctor told the pregnant lady that it "may take two or three pushes to get the baby out," and then the lady delivered her baby in three pushes, I laughed so hard that I cried and then I stopped reading entirely. I know it's possible to do it in three, but no doctor would say that to a first time mom before she starts! Hell, I pushed hundreds of times before Henry was born. Clearly, this book was written by a guy.
Henry is doing lots of quality reading! Here are his favorite books of the moment: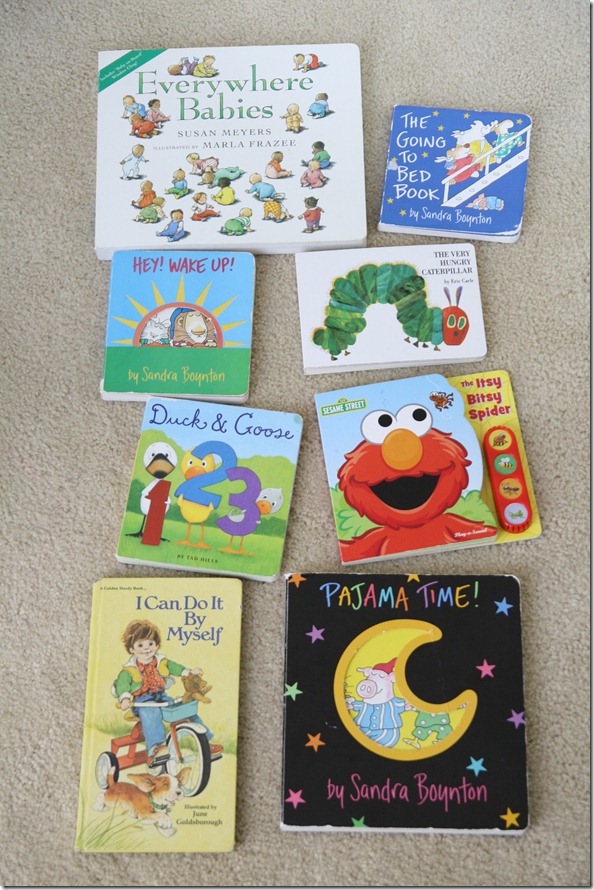 And last, but not least, here's my weekly recap of Last Week's Workouts.  It was a stepback week, which was nice considering I was so busy with work.
Monday: 1000 yard swim
Tuesday: 2100 yard swim + 30 minute run
Wednesday: Off
Thursday: 1 hour bike + 2300 yard swim
Friday: 1 hour 15 minute run
Saturday: 30 minute bike
Sunday: 2:30 bike, 20 minute run
Totals: 5400 yards of swimming, 13ish miles of running, 4 hours of biking
So – how's it all going for you? Reading anything fun lately? Watching any good TV? Completing some epic workouts? Pushing any babies out?